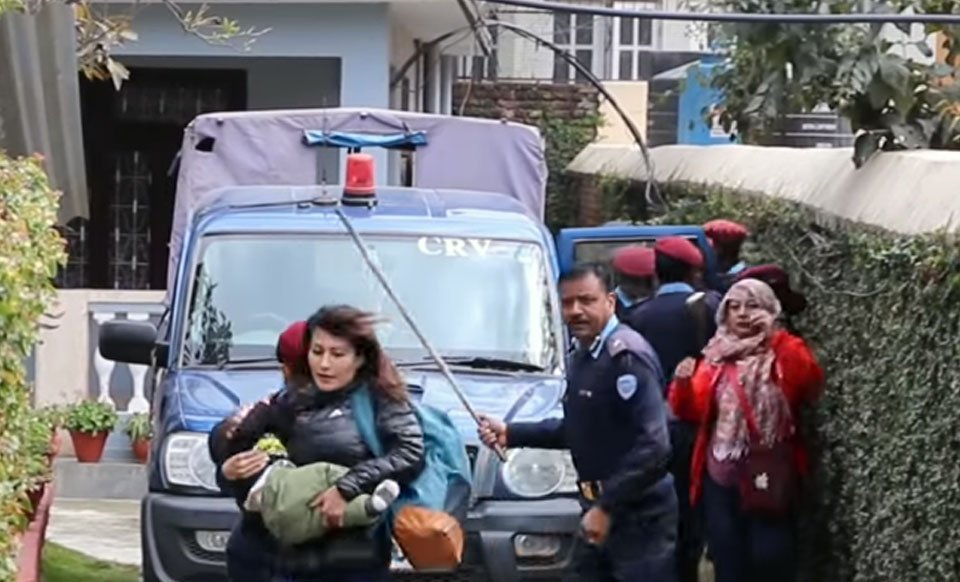 Kathmandu, March 1
Inspector Devi Prasad Paudel, who was seen charging batons on a woman holding a child in a viral video, has been transferred on Sunday.
The chief of Metropolitan Police Range, Lalitpur, SSP Tek Prasad Rai, informs that Paudel has been shifted to Jawalakhel after the incident. A newly appointed Inspector Sujit Ojha has been appointed for the Metropolitan Police Circle, Bhaisepati.
Paudel had baton-charged Hema Shrestha, who had reached the residence of dismissed Nepali Army Major General Hem Khatri on Thursday, demanding justice for Mala Sah. Paudel had entered the house with force and started vandalising instead of using minimal force.
Rai also informs, "We have formed a probe committee led by SP Durga Singh that is looking into the incident." The Committee will submit its report on Tuesday and based on that, further actions will be taken, Rai adds.