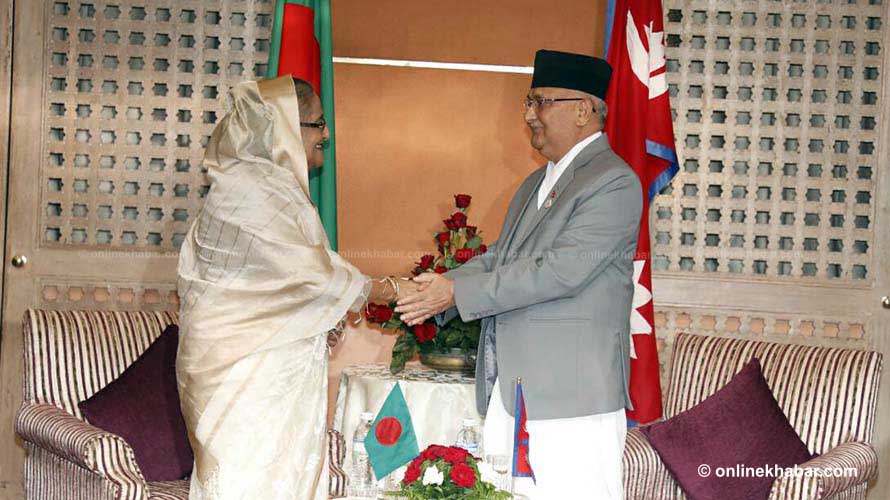 Kathmandu, September 1
Prime Minister KP Sharma Oli is preparing to hold talks to his Bangladeshi counterpart Sheikh Hasina in order to borrow 50,000 tonnes of urea as fertilisers from Bangladesh.
Nepal, a dominantly agricultural nation, is suffering from an acute fertiliser shortage for the past few months.
Officials in the Ministry of Foreign Affairs say efforts are underway to get some time of the Bangladeshi prime minister for a brief talk. The ministry is hopeful that the virtual meeting could take place by the end of this week.
Earlier, Agriculture Minister Ghanashyam Bhusal had approached the Bangladeshi government's concerned agency via Nepali Embassy in Dhaka, which resulted in a positive development, it has been learned. Currently, Bangladesh has a stock of one million tonnes of fertilisers, and the agency has been ready to lend Nepal 50,000 tonnes from that, informs the Ministry of Agriculture and Livestock Development.