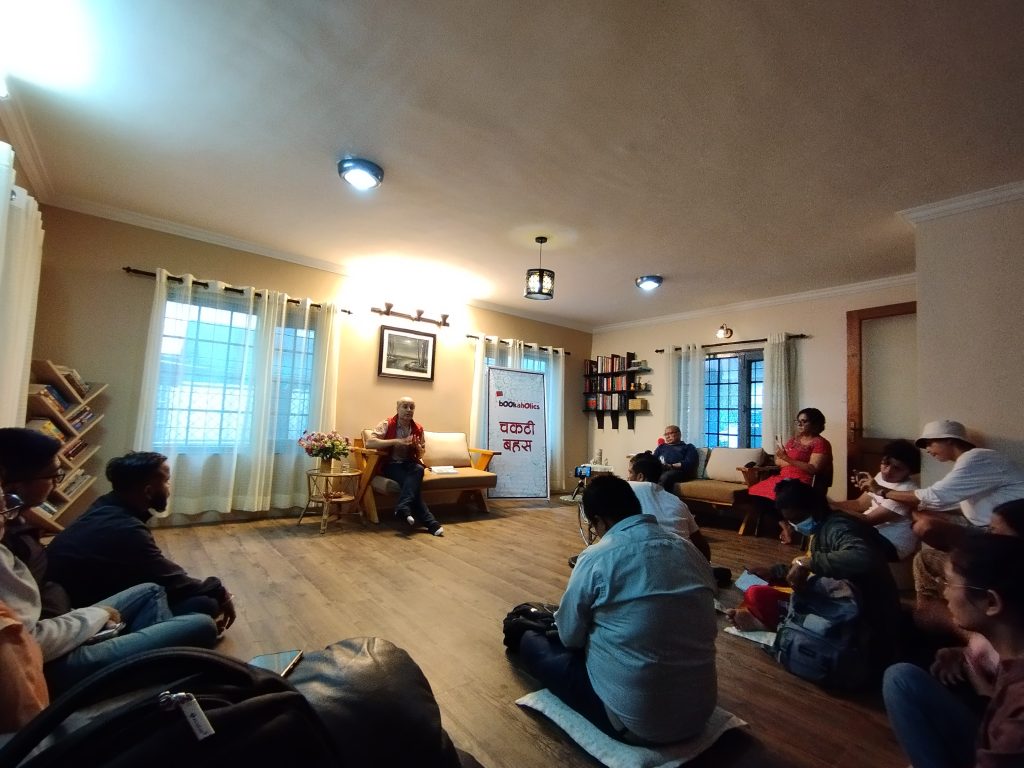 On August 27, some 20 people gathered at a private residence at Sukedhara in Kathmandu. They were excited to discuss their learnings from and criticisms of a recently launched book, Hiti Pranali by Padma Sunder Joshi.
They call this meeting a book club, named Chakati Bahas. Bookaholics, a social media-based network of readers, hosts this club every month.
Bookaholics says it is a platform that brings together authors and literature enthusiasts in one venue. Apparently, there are more benefits to having book clubs, but the readers and other stakeholders complain there are very few such clubs across Nepal.
Beneficial book clubs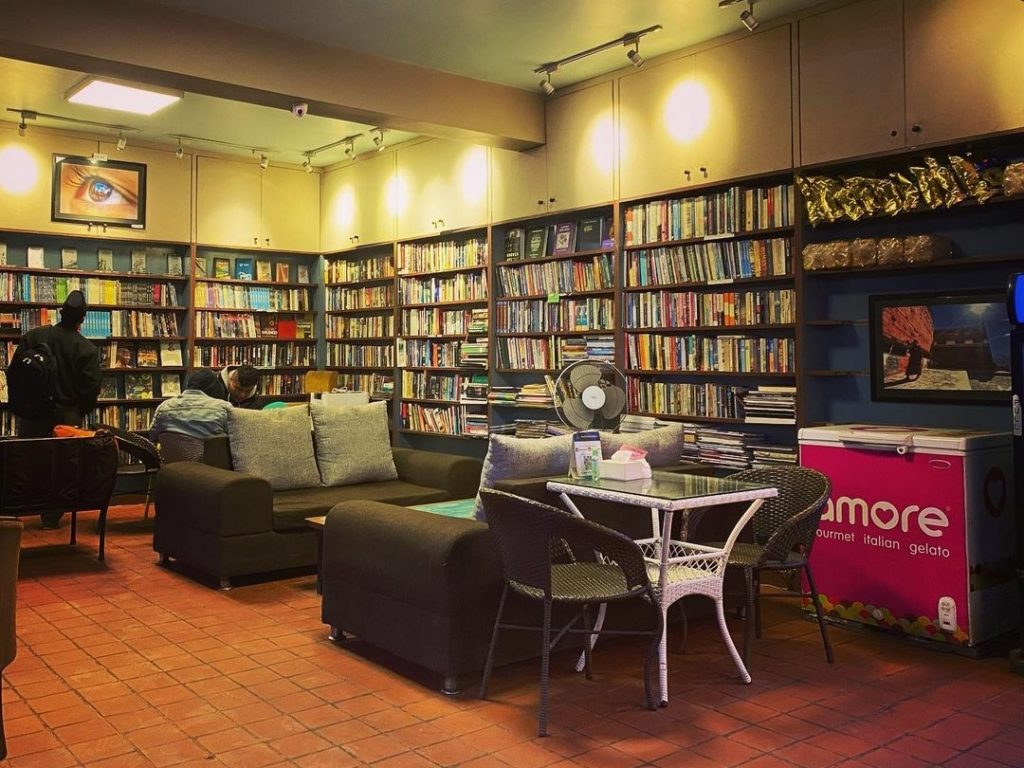 Mohit Joshi, a recent engineering graduate, has been an active participant in Chakati Bahas for around the last two years. "The sessions have been very fruitful for me. They have helped me know about more books regardless of if I have read them. In addition, the platform has also helped me to build networks with other like-minded people."
Bookaholics, established in 2011, has over 23,000 members in its Facebook group. The members are in constant communication with each other, recommending and reviewing the books.
Joshi also frequently reviews the books and is seen recommending books to the other members in the comment section. Recently, he reviewed Ba-Aama by Ram Lal Joshi.
There is another book club named Aahwan, in operation since 2016. Authors Kumari Lama and Uma Subedi say they established this club with an aim to build a reading culture in Nepal. In addition, it has a feminist agenda. Aahwan holds discussions on books from diverse genres, with a focus on women's role in them.
This club is not limited to just within Kathmandu; the members tour outside the valley at least once a year to hold discussions. Their latest tour was in Palpa of western Nepal.
The founders claim their club has been instrumental in making readers, women in particular, aware of their rights in different contexts.
Book clubs promote reading culture and reading allows one to travel to different places by sitting in one corner and enlightening themselves about diverse cultures, politics, religions, and societies.
Shah says, "Reading also brings changes in the way of thinking and makes one think critically."
Such clubs help passive readers or non-readers also. If only they are involved in such forums or events, there is a high chance for them to get curious. Shah says, "They get to know various perspectives about a similar topic from such platforms and they might get interested in reading books to know their own perspective on the discussed topic."
Inadequate platforms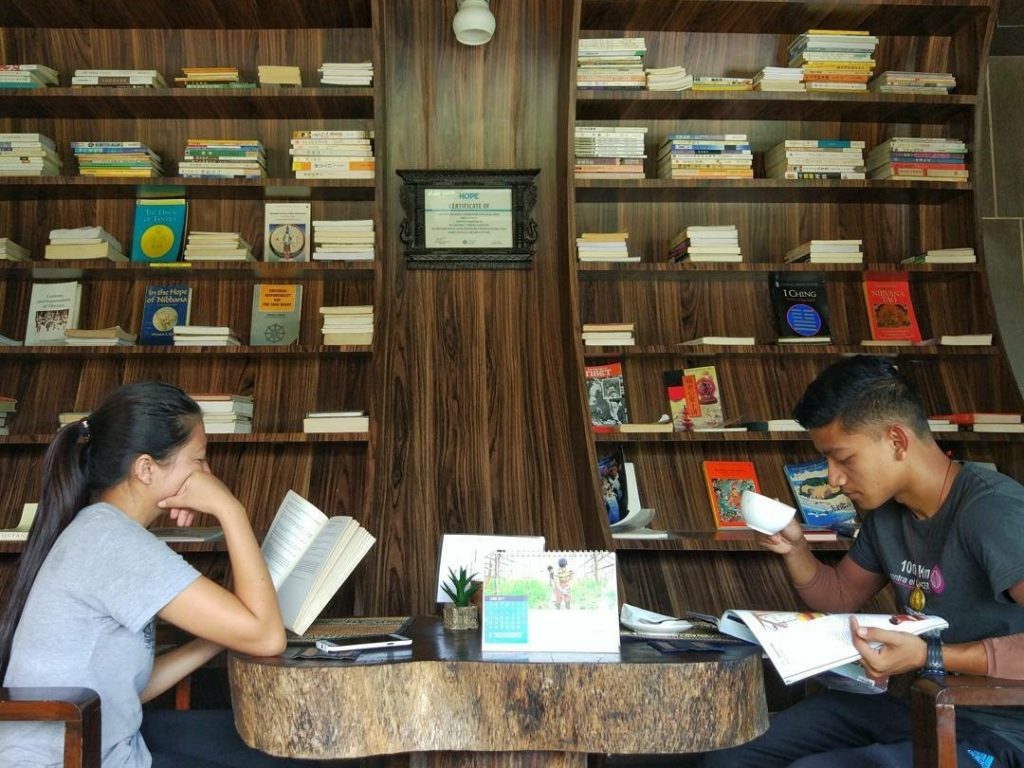 Joshi feels the same. Happy with Chakati Bahas, Joshi now wants to be a part of more platforms like Bookaholics. But, he says there are very few book discussion platforms in the capital that would connect him to similar events.
Author Saguna Shah, the founder of Bookaholics, also echoes Joshi. Shah says, "Such a small number of book clubs cannot satisfy a large number of people. They are insufficient for the development of reading culture."
Likewise, Lama, one of the founders of Aahwan, also believes that the platforms to discuss books and literary issues are inadequate. "Their numbers must increase," she says.
Amrita Ban of Kathmandu, a student of journalism, also feels the need for more book clubs. According to her, book clubs play a crucial role in promoting reading culture. Ban is also an active participant in book review sessions of Bookaholics. She feels that the space and discussions have helped her stay consistent with her reading habit.
"My reading journey could have ended till now, but somehow the environment in the book club and discussion sessions motivated me to pick up the book and read more," she says. She believes she has become a better person after participating in book discussion events.
Silver lining
Prior to forming Bookaholics, Shah used to be a part of some other book discussion forums, participating in book review sessions. But, later, as their founders started getting busy and were not able to manage time, the frequency of such events declined or even stopped.
Nevertheless, Shah with her determination and immense support from the group members has been able to continue the platform so far. But, she constantly fears she might follow suit as maintaining regularity of book clubs has been quite challenging in the past.
Yet, she has started noticing some silver linings. In recent times, Shah has found academic institutions initiating book clubs. She has visited some of them too. Lately, there are many schools that want to form a book club and many of them have approached Shah for help.
But, to make the club effective, the schools need to make students understand the importance of reading, says Shah.
Meanwhile, some organisations have also started hosting book tours in different parts of the country. Those events gather figures from the literature sector and hold discussions on books and different areas of literature. Shah says this is helpful in making book clubs popular.