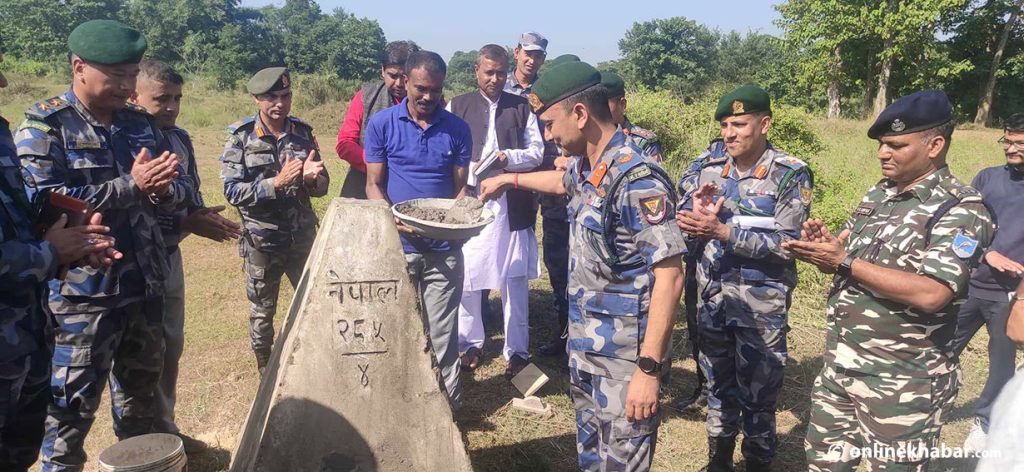 Kathmandu, November 2
The work of repairing and repainting the border post at no man's land, situated along the Nepal-India border, is now underway.
The Armed Police from Nepal and the Armed Border Force (SSB) collaborated on the same.
On Thursday, the restoration and painting work commenced at border pillar No. 185, located in Mukhiyapatti Masuraniya rural municipality, Dhanusa. Dhanusha has a total of 155 pillars.
DIG Dipendra Sah, Chief of the Madhesh Province Armed Police, confirmed that the restoration and repainting process has begun for over 4,000 border posts along the Nepal-India border within Madhesh province. He also added that Nepal will be responsible for even-numbered border posts, while the odd-numbered posts on the Indian side will be maintained by the Indian SSB.
This initiative stems from a decision made by the Council of Ministers in July 2020 to address the deteriorating condition of border pillars. Additionally, discussions are ongoing between Nepal and India regarding the construction of missing border pillars.