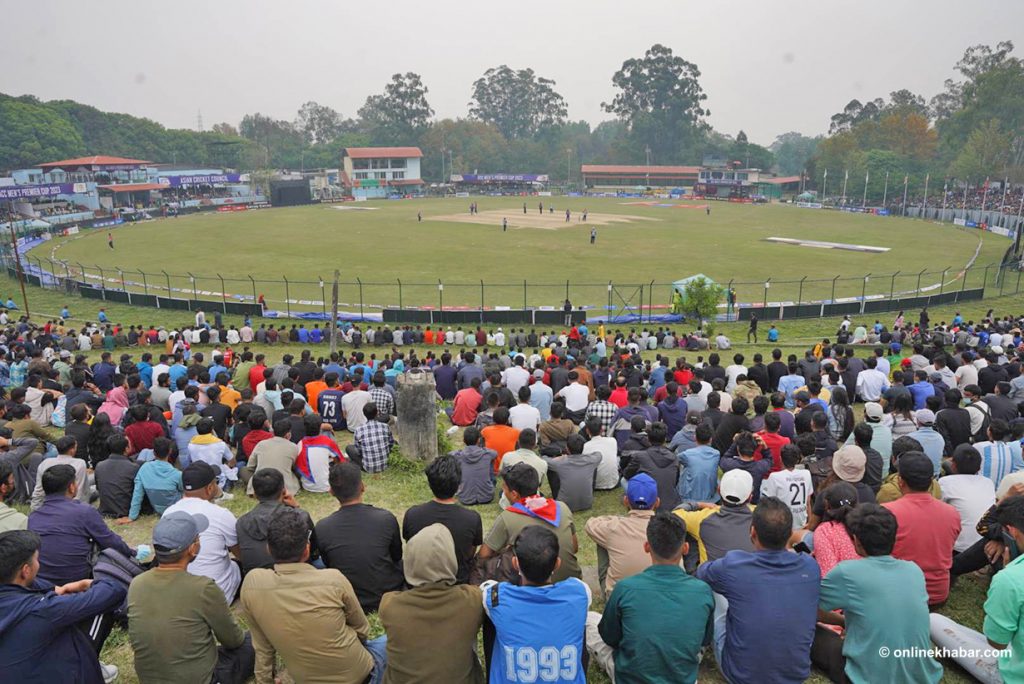 Kathmandu, May 14
Nepal is hosting the T20 World Cup Qualifier in November this year, says the Cricket Association of Nepal.
CAN President Chatur Bahadur Chand says the International Cricket Council emailed CAN recently and assigned the responsibility. Participating teams have been informed already although the ICC is yet to make an official announcement, he claims.
The ICC has not announced the T20 World Cup Qualifier schedule yet, but Chand says the qualifying event will be held in Kathmandu from November 1 to 10.
The United States and West Indies are jointly hosting the T20 World Cup next year. There will be 20 teams, of which, 12 have already been selected directly. The qualifiers will be held to choose the remaining eight teams.
Eight teams will participate in the T20 World Cup Qualifier to be held in Nepal, among which, two will be selected for the World Cup. They will include Nepal, the UAE, Oman, Hong Kong, Bahrain, and Singapore while the remaining two are yet to be finalised.
Nepal are hopeful of World Cup qualification as they have recently won the ACC Men's Premier Cup.