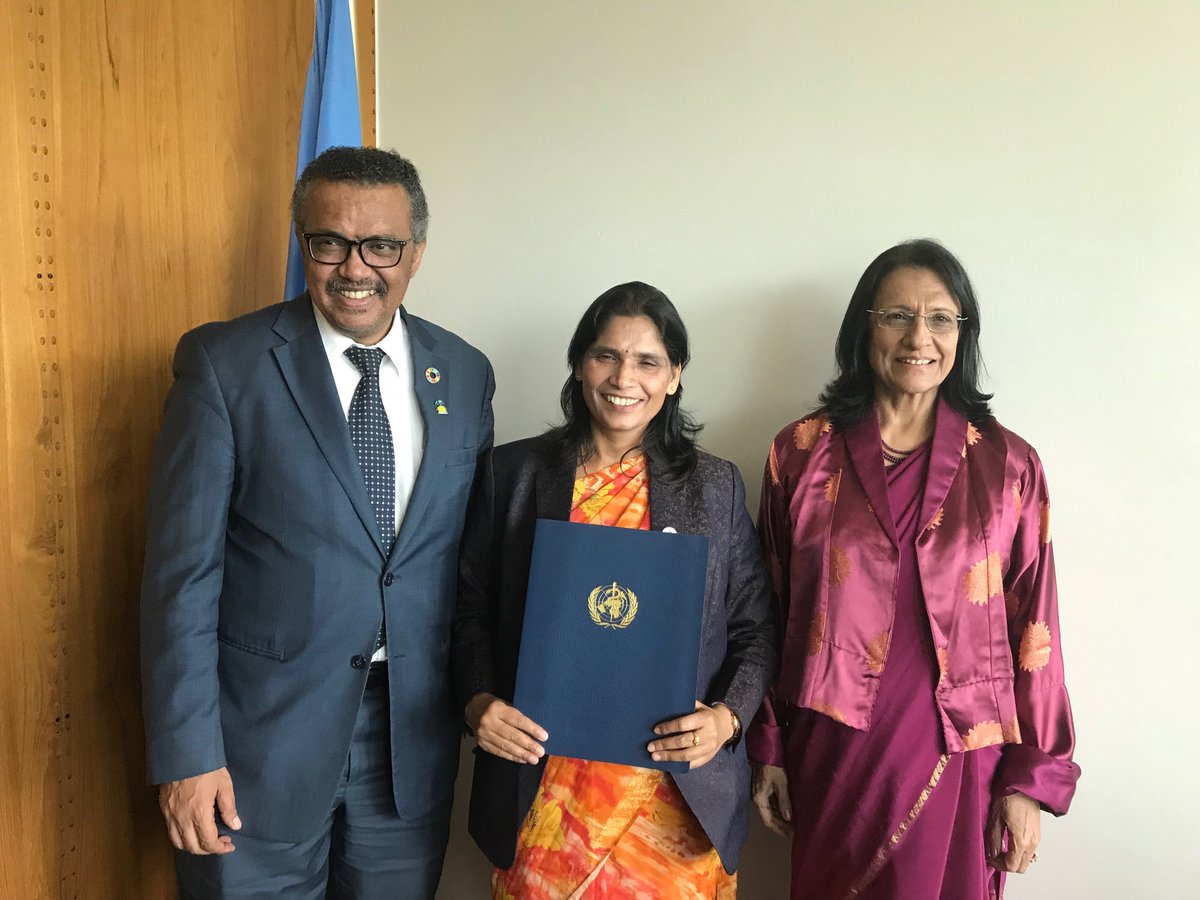 Kathmandu, May 21
Nepal has become the first country in the South-east Asia region to eliminate trachoma, an infectious disease of the eye, as a public health problem.
To commemorate the achievement, Nepal's Minister of State for Health Padma Kumari Aryal was presented with a certificate by the World Health Organization Regional Director Dr Poonam K Singh and Director-General Adhanom Ghebreyesus at a programme in Geneva, Switzerland.
According to the WHO, Nepal became the first country to achieve the fete among the group of countries which include Bhutan, Bangladesh, DPR Korea, India, Indonesia, the Maldives, Myanmar, Sri Lanka, Thailand and East Timor.
The tropical disease is believed to be the cause of visual impairment in 1.9 million people worldwide. According to public health experts, trachoma thrives in crowded living conditions where sanitation and access to safe water is inadequate. The ailment is caused by the bacterium Chlamydia trachomatis and is spread by contact with an infected person or with flies that have been in contact with discharge from eyes or nose of an infected person.
If not treated on time, trachoma infection develops into trichiasis in which the eyelid turns inward and the eyelashes rub against the eyeball, causing pain and eventually irreversible blindness.
The WHO has said it wants to eliminate trachoma as a health problem by 2020 through implementation of the SAFE strategy: surgery to correct trichiasis (one or more eyelashes rubbing against the globe of the eye), mass drug administration (MDA) of antibiotics, facial cleanliness, and environmental improvement.
Nepal's Trachoma Program conducted an annual MDA with azithromycin and offered surgery to correct trichiasis in trachoma-endemic regions of Nepal. The MDA programme commenced in 2007 and most of the villagers received MDA each year for three years.