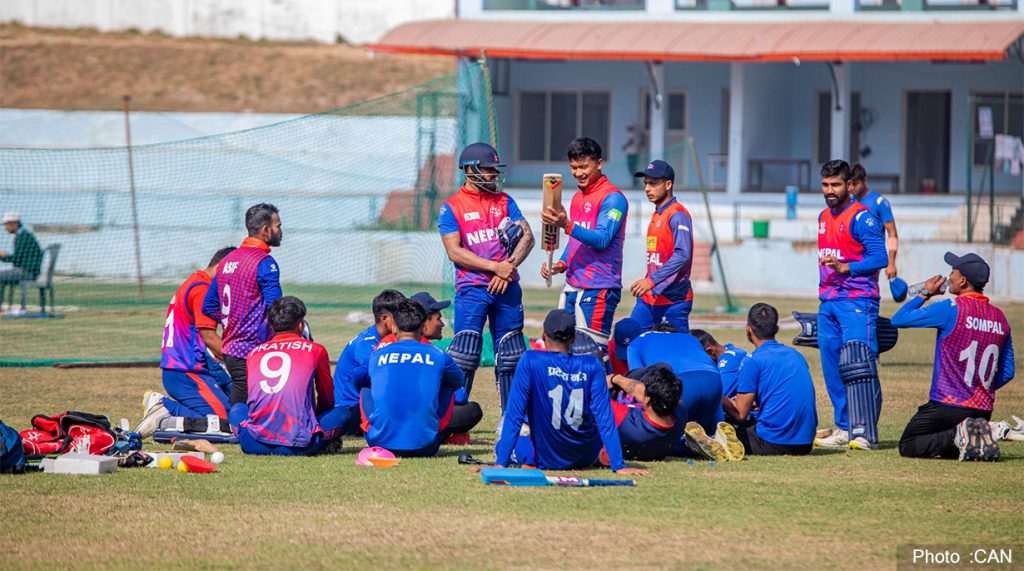 Nepal's cricket team are currently in a closed camp to prepare for the triangular series against Namibia and Scotland that is a part of the ICC Cricket World Cup League 2.
After months of uncertainty, Nepal cricketers even have a coach as Monty Desai was officially appointed the head coach on Monday.
Desai has been putting the players through the paces for over a week now as he plans to ensure Nepal do well in the home series against Namibia and Scotland that starts on February 14. He says the team are ready to fight, but given what happened over the course of the past month or two, it will be interesting to see how 'ready' the Nepal cricketers are.
The spot-fixing case during the recently completed Nepal T20 League has rocked Nepali cricket. It has not only shaken the Cricket Association of Nepal, but also the players and their psyche.
The arrest of the peers
The competition organised by CAN has been shrouded in controversy from the start. But, things got ugly when reports of spot-fixing emerged.
A preliminary investigation report of the Central Investigation Bureau (CIB) even states that some franchise team owners along with the strategic and commercial partner of the league, Seven3Sports, were also involved in spot-fixing.
Accused of supporting fixers, former cricketer Mehboob Alam and all-rounder Adil Ansari were arrested by Nepal Police and are currently behind bars.
The arrest of these two has affected the current crop of Nepal cricketers as most of them had looked up to Alam who became a household name in Nepali cricket after taking all 10 wickets against Mozambique in 2008. Ansari, 19, on the other hand, is a friend of many of the current crop of players.
The CIB is still investigating the spot-fixing case. It has not officially said anything, but the names of some Nepal cricketers are being discussed as the ones being involved in spot-fixing due to their performance in Nepal T20 League. This has increased the fear among cricketers that they might also be accused of spot-fixing.
A current national team member says, in the past, all they had to face when they did not play well was criticism. But now, he fears people will accuse him of spot-fixing if his performance is not up to standards.
"This is playing on my mind ever since this case came to light. I've started to doubt myself," he says wanting to remain anonymous.
The team members are selected based on the matchups and the condition of the wicket. Players feel that if the risk taken by the captain or the player does not bear fruit, they will be accused of fixing.
Common sword of Damocles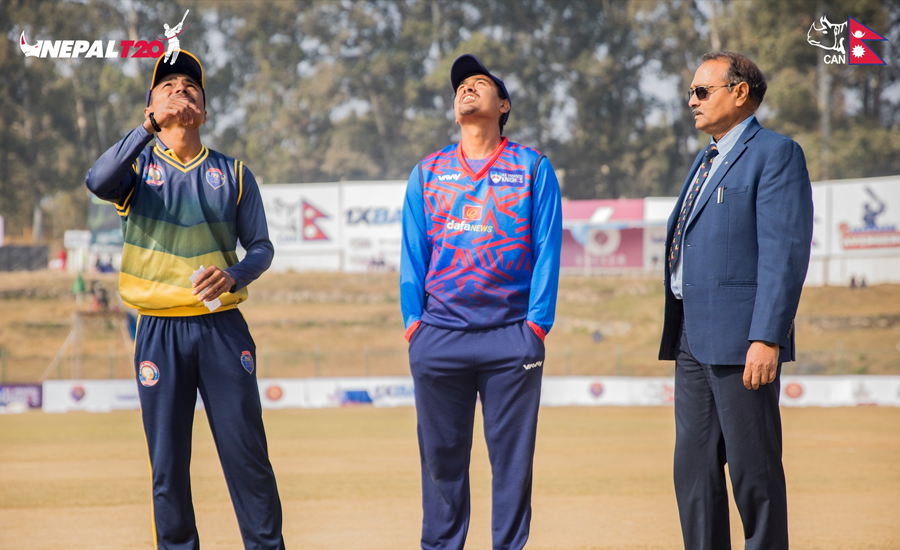 The performance of players in cricket, like any other sport, will not be the same in every game. In some games, players do exceptionally well, while in other games, things might be the opposite. That said, some Nepal cricketers feel their character might be questioned during the ongoing series due to what happened in the Nepal T20 League.
"I can be called a fixer any time. It's scary and frustrating," says a national team cricketer.
Former cricketer and coach Manoj Katuwal says fans and supporters of the game are bound to feel this way when CAN's strategic partner has been accused of fixing matches.
"How will the fans trust the cricketers when the environment has been so negative," he questions. "It's sad to see that innocent Nepal cricketers now have to face the pressure and play with fear in their hearts and mind as they don't want to be called fixers."
Rohit Kumar Paudel, the captain of the Nepal national team, says he too feels scared that people will accuse him of fixing matches when he does not perform well.
But, he says all he and the team care about is winning games for the country.
"Fixing is a serious issue. But, we are trying to not let it affect us and are concentrating to do well in the series and trying to block all the negativity coming from the outside," says Paudel.
All-rounder Dipendra Singh Airee says that since spot-fixing is based on a person's thinking and behaviour, he is focusing solely on cricket to not let it affect him.
"You need to be honest to yourself and the game. If you listen to outside noise, that will just make you anxious needlessly," says Airee. "I try and keep myself away from negativity. Whenever I play, all my focus is on batting, bowling and fielding and getting better at all three aspects of the game."
Opener Kushal Bhurtel says the Nepal T20 League's spot-fixing incident has taught Nepal cricketers a big lesson. He understands that if a game does not go in Nepal's favour and he does not play well in the game, accusations of fixing are going to come his way.
"We don't want to hear about spot-fixing and are fully focussed on winning each game and will give our 100 per cent for the same," says Bhurtel.
---
This story was translated from the original Nepali version and edited for clarity and length.