On April 3, Krishna Kumari Tamang, from Bahrabise municipality in Sindupalchok, entered the kitchen to cook dinner for her family. In the next room were three children including her son Ishak and her neighbour's children Sargam and Diva. The children, after a long day, were watching TV. But, little did they know they were watching TV for the last time.
As soon as she went into the kitchen, there was a loud explosion. The cooking gas cylinder in her kitchen caught fire and exploded. Krishna Kumari escaped but the three kids died on the spot.
Krishna Kumari's husband, Nim Bahadur, tried to get in and save them, but to his horror, all he could do was carry out the remains of the children.
This was the second cooking gas cylinder explosion in the municipality in the past two years. The last was an incident where a meat shop caught fire in Naya Basti in ward number two of the municipality.
In both incidents, the police found one thing in common – the poor quality of cooking gas cylinders. But, these two are not the only cases. Police records show almost all parts of the country have recorded cooking gas cylinder explosions in the past few years.
Safety compromises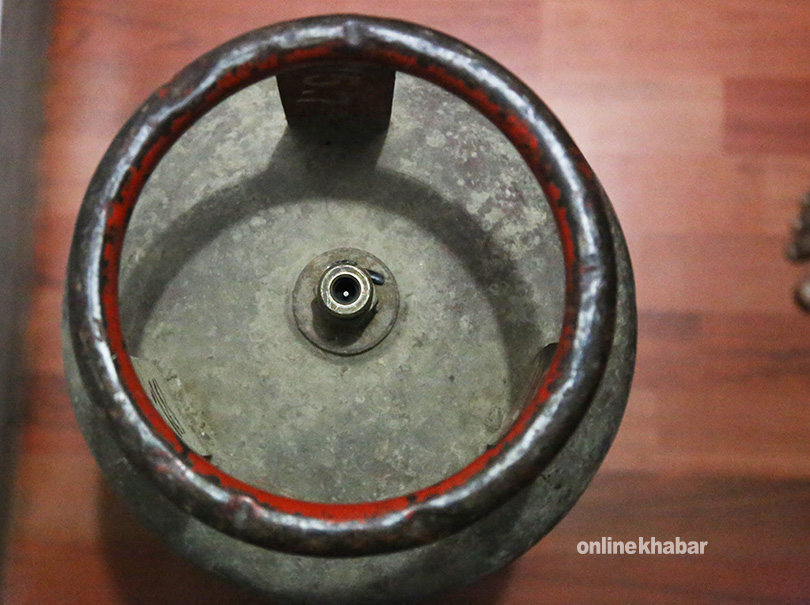 In the recent case in Sindhupalchok, police found out that the cooking gas cylinder was leaking below the regulator which resulted in a fire and then the explosion, says a police official.
Suraj Lama, the chairperson of ward 8 of Bahrabise municipality says that incidents like this are common in the area as more and more people have started using liquified petroleum gas cylinders to cook food.
These cooking gas cylinders are filled in Kathmandu or Banepa and transported in an unsafe manner. Elected representatives from Sindupalchok say that the blame for these incidents should go on the heads of the gas companies and their distributors. But, gas operators do not want to take the blame.
The gas that goes to the villages of Sindupalchok comes from the capital, after which small SUVs, trucks and local busses take them to remote areas.
"The manner in which these cooking gas cylinders are transported is scary. No wonder there have been these incidents because the cylinders aren't the same as when they were prepared by the company," says Lama.
Whose responsibility?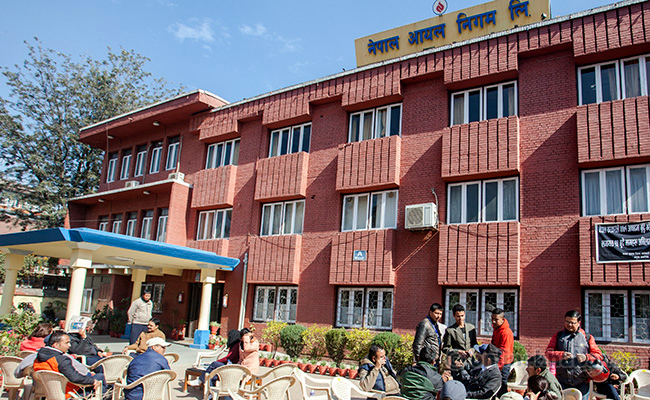 Bahrabise Police Office's inspector Devendra Bahadur Shah says what happened in the area is a serious incident. He says that a cylinder had disintegrated into pieces and that was a serious cause for concern.
"We spoke to the gas company, but they told us that this is something that shouldn't have happened and added that their cylinders are safe," says Shah.
The company's operator Krishna Bhakta Shrestha says that the explosion was not their fault. He says the company has sent people to investigate the case and added that the survivors will receive insurance money.
"When a car gets in an accident, we never say it was the company's fault, do we? So, how can we be blamed for this," says Shrestha, adding his company undergoes all quality checks before releasing the product into the market.
Cooking gas cylinders that were only available in major cities are now found in most villages. According to stakeholders, Nepal sees a rise of 20 per cent in LPG use every year. But, with a rise in usage, accidents have also increased due to gas companies, distributors and users being careless.
Take what happened at Chaku Hydropower Project in Sindupalchok for example. Three years ago, a gas cylinder in the project's storeroom exploded, killing four people. A cooking gas cylinder explosion on November 5, 2021, in Mangal Bazar, of Patan gutted a house killing four people who were celebrating Mha Puja.
There are also examples of fires breaking out at cooking gas companies themselves. On January 8, 2021, a fire broke out at Gaurishankar Gas Industry, injuring three staffers.
Around 150,000 cylinders are used in Nepal on a daily basis. But, the government does not have data on the number of accidents caused by these cylinders. Since accident data are not available, the regulators do not question gas cylinder distributors who always claim their innocence and put them on users.
Nepal LP Gas Industry Association says around five dozen companies supply LPG cylinders across the country. The association says that the country consumes around 4 million cooking gas cylinders on average. Even though it has data like these, it does not have data related to the accidents it caused.
Even Nepal Oil Corporation does not have this data.
"We know that the quality of gas cylinders is bad, but we've not been able to monitor them due to Covid," says Karuna Chhetri, the department head of the Quality and Monitoring Department of the NOC.
Gauging the gravity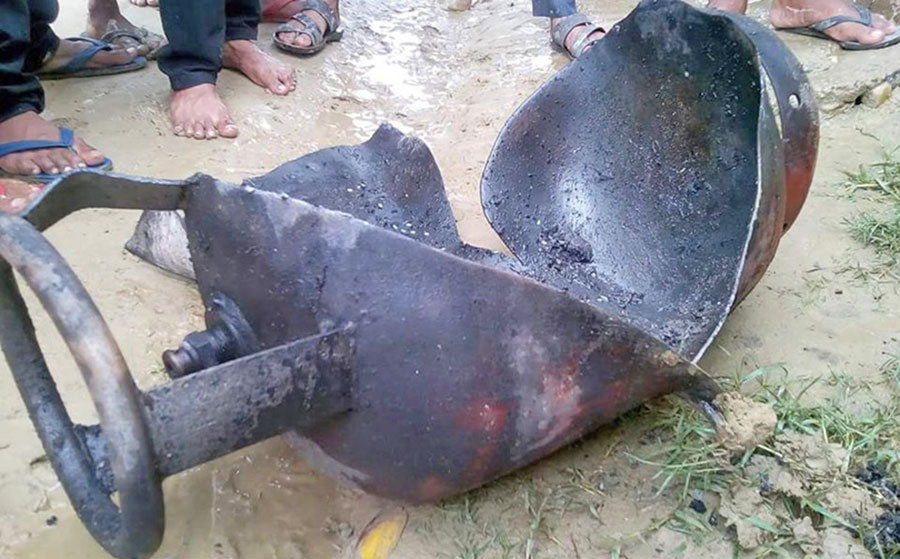 According to reports, around 265,000 people die due to fire-related incidents in the world. More than half of them are from South and Southeast Asia. According to estimated data in 2008, around 55,000 people are affected by fire-related incidents every year. Out of these, around 2,100 people die every year in Nepal. 
Most of these incidents have happened in the kitchen. People have been injured while cooking in open fires where women's and men's clothes have caught fire. As mentioned above, cooking gas cylinders has also caused a lot of incidents in Nepal.
Despite this, government bodies do not have data regarding these incidents. Because there are no archives of these cases, the same incident keeps on happening over and over again. This has also made it hard for the government to draft a strong policy because it does not have a clear idea of how these incidents happen.
Cooking gas cylinder explosions have happened all over Nepal. It has taken place in rural areas to bustling cities. While these LPG cylinders have been a boon, their careless use has caused major incidents across the country.
---
This story was translated from the original Nepali version and edited for clarity and length.