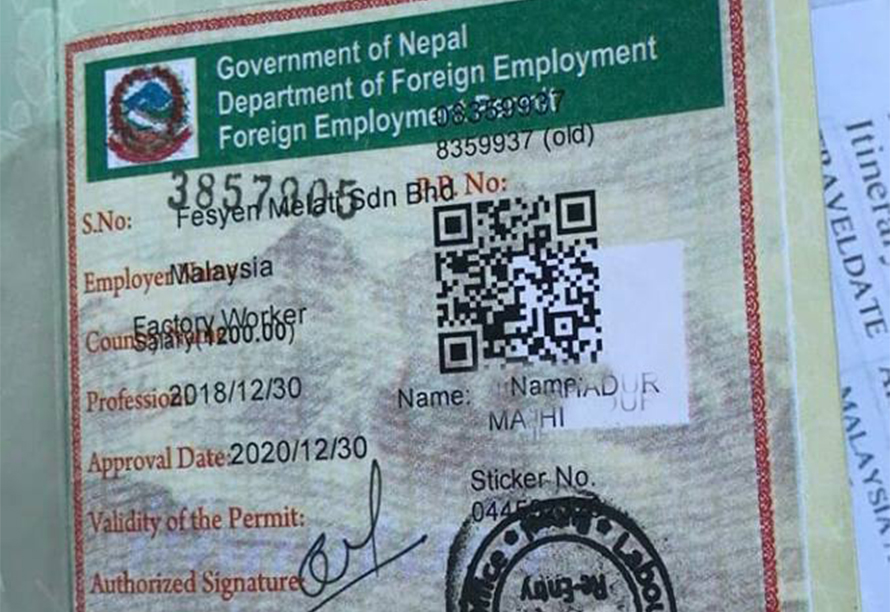 Kathmandu, July 2
The government has begun sending back its citizens who had come home from their work abroad before the lockdown imposed to control the coronavirus outbreak began in late March.
Kumar Raj Dahal, the director-general of the Department of Foreign Employment, says the system of issuing re-entry labour permits has begun. It will apply to the people who are returning to their old employers; new migrant workers still cannot fly, according to him.
Concerned offices in Kathmandu will begin issuing permits from Thursday itself whereas those outside the valley will resume it Sunday, informs the department. Needful distance and other safety measures will be implemented while distributing the permits.
Though the permits can be acquired now, regular flights are still suspended till July 22. Dahal, however, says the workers in emergency situations can get approval to fly on repatriation flights.
Earlier, on June 21, the Covid-19 Crisis Management Centre had allowed the Ministry of Labour, Employment and Social Security to issue re-entry permits.