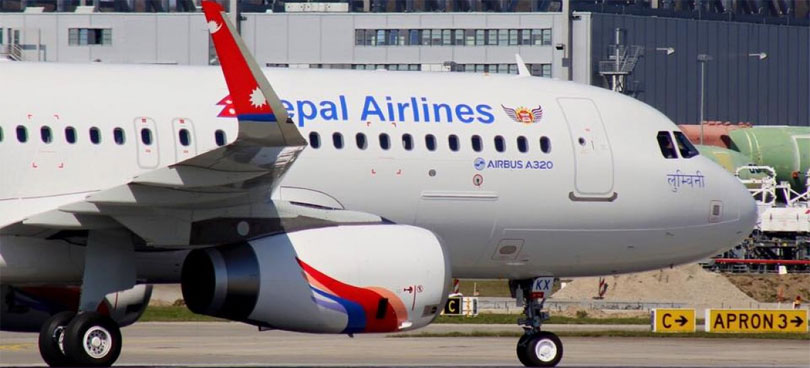 Kathmandu, January 30
Nepal Airlines Corporation has signed an agreement with an American company, AAR Corporation, for the procurement of two aircraft. As per the deal signed on Friday, NAC will shortly make a down payment of Rs 100 million to the American company for the two planes.
Shailesh Kamsakar, assistant spokesperson for NAC, said: On Friday, we signed an agreement with AAR Corporation for the procurement of two aircraft. As per the deal, we will pay Rs 100 million to the company shortly.
For down payment, NAC had allocated Rs 120 million for the current fiscal.
It plans to bring in both aircraft by the end of 2074 BS (April 13, 2018), according to Kamsakar. He said: We will bring one plane within September 2017 and the other one within March 2018.
NAC will take loan from different financial institutions for procurement of the two aircraft. It has already signed a loan agreement worth Rs 25 billion with Citizens' Provident Fund. The deal has the Ministry of Finance as the guarantor.
About a fortnight ago, NAC had selected the American company from among 11 companies that had taken part in the selection process initiated about four months ago. Right now, NAC does not even have one wide-body plane. It plans to fly the two planes long distance.