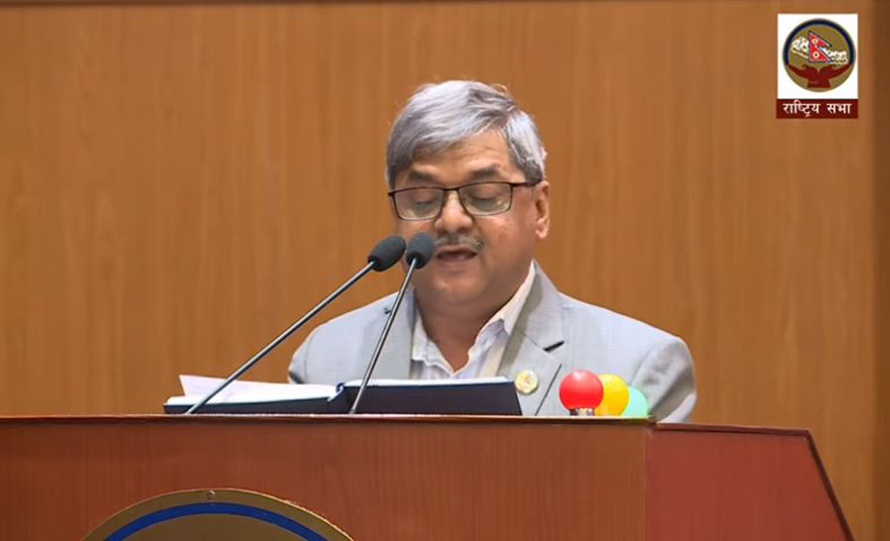 Kathmandu, January 1
A National Assembly member from the ruling Nepal Communist Party has defended the controversial bill that allows authorities to wiretap telephone calls without a court order saying that it is aimed at CIA and RAW operatives in Nepal.
"We meed the Special Service to find out who is spying against the country and tapping telephone lines is needed to do that," said Ram Narayan Bidari during a discussion on the controversial bill.
"We need to find out who is working for the CIA and RAW. We need to listen to what they are saying," he said. "RAW is interfering in our politics. We need to find out who its agents are," he said.
The purpose of this bill is to establish and operate a 'special intelligence service' of the government. It has become controversial because of the rights given to the National Investigation Department. Section 10 of the bill has a provision of information collection. The sub-section 1 states, "The department, in the course of information collection and counter-intelligence activities, can do surveillance, monitoring and interception of conversations, audio-visual and electronic codes and details–communicated by public media or other mediums–of suspected and being-monitored persons, organisations and institutions.
The next sub-sections further explain that concerned investigation officers can request concerned officers, agencies or service providers to provide the details sought, and the agencies and service providers have to comply with the order. The draft law also states that the department can run covert operations and mobilise its 'sources' inside and outside the country to obtain information discussed above.