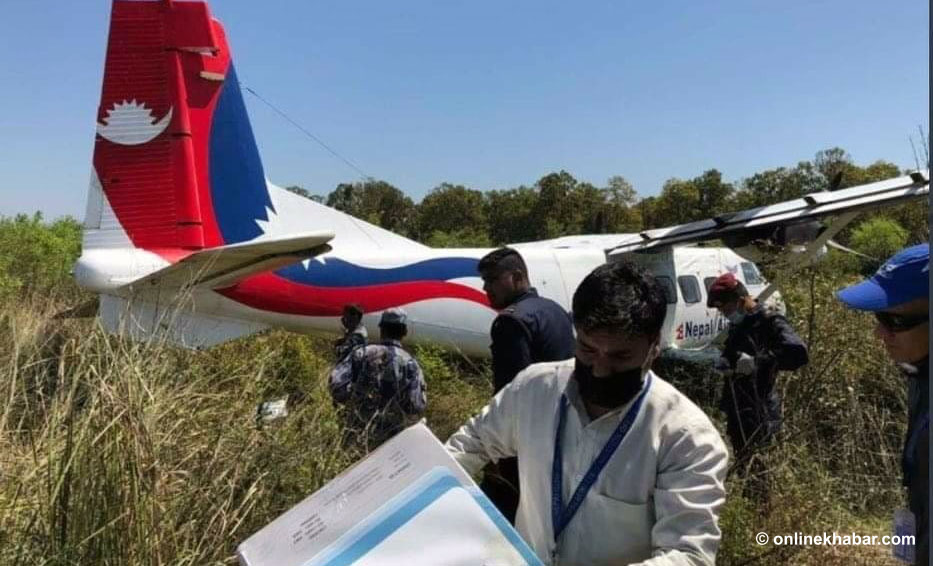 Kathmandu, March 28
An aircraft of the national flag carrier, Nepal Airlines Corporation that the government had sent to collect swab samples from western Nepal to test them for the coronavirus test has overshot the runway in Nepalgunj airport on Saturday morning.
All occupants of the aircraft including the crew members and the medical personnel are safe. However, the aircraft is waiting for a technical examination to fly back to Kathmandu.
For now, the NAC is sending another Twin Otter aeroplane to Nepalgunj to collect the samples and bring back the stranded medical personnel, according to the corporation's operations department chief Dipu Juharchan. Juharchan says the NAC will also launch an investigation regarding the cause of the accident immediately.
An official in the airport informs that the aircraft had got landed on the grassland after the incident. The Civil Aviation Authority of Nepal Director General Rajan Pokhrel says the aircraft will be allowed to fly once the required maintenance is done.