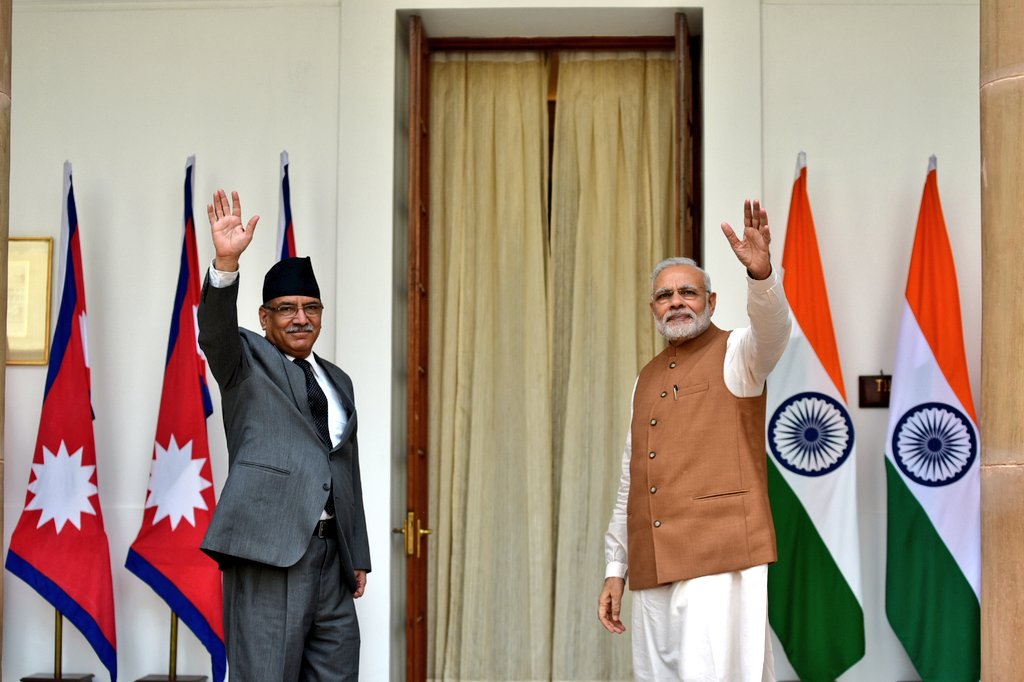 Kathmandu, April 25
Indian Prime Minister Narendra Modi has assured that India will provide needful assistance to Nepal for the upcoming local level elections.
In a telephone conversation with Prime Minister Pushpa Kamal Dahal on Tuesday afternoon, Modi said India would provide "any kind of assistance needed" for the successful organisation of polls.
The conversation had lasted for around 15 minutes, according to Dahal's press advisor Govinda Acharya.
The Indian PM had lauded Dahal's role in bringing various parties to an agreement for the elections, Acharya claimed.
In response, Dahal thanked Modi and assured that the polls would be held peacefully on time.
Meanwhile, the major five parties are holding a meeting at the PM's residence in Baluwatar to discuss various issues around the elections, according to Acharya.