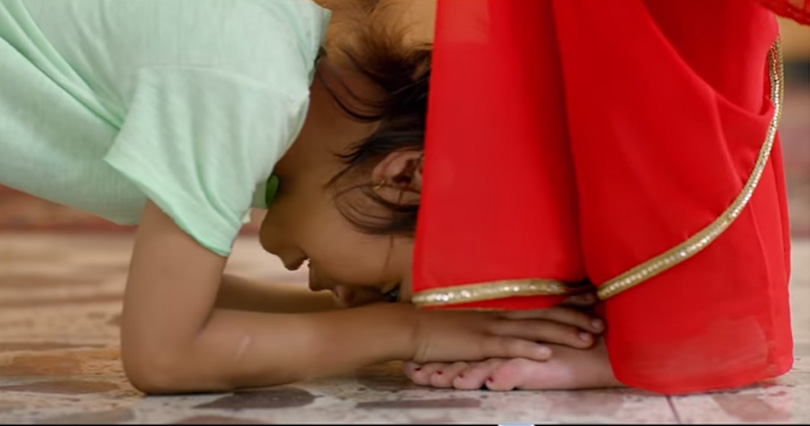 The trailer of Meri Mamu is a combination of unconnected shots with some violence and this may deter you from watching it. However, the movie is a strong presentation of an intriguing plot; and stands a bit higher than the average production in terms of its story as well as cinematic art.
The film is a series of unimaginable coincidences into which the characters fall one after another. The movie is a typical tragedy. Despite some weaknesses acting and technique, the movie creates a cathartic experience.
A model tragedy
Scriptwriter and director Yam Thapa's craftsmanship reflects well in the way the plot is revealed. Best friends Mamata and Manisha (Kusum Gurung and Aslesha Thakuri), fall in love with the same person, Dr Aakash (Saruk Tamrakar). But Manisha is diagnosed with cancer.
The coincidences that follow complicate the plot: Mamata prevents Manisha from tying the knot with Aayush saying that her cancer will kill her soon. Manisha's grandfather, meanwhile, tells Aayush about his granddaughter's ailment; Aayush makes it an issue with Mamata on their wedding anniversary; Mamata decides to force Aayush to marry Manisha after he confesses that she was his first love; Mamata dies in a car crash.
Now, the couple's son, Prem (played by Ayub Sen) thinks that Manisha killed his mom Mamata. On the other hand, Aakash ties the knot with her, also to take care of Prem, who makes childish efforts to kill her step-mom.
A kind-hearted Manisha, however, makes desperate efforts to establish herself as a caring mother for Prem. The tension between these two constitutes the conflict in the story.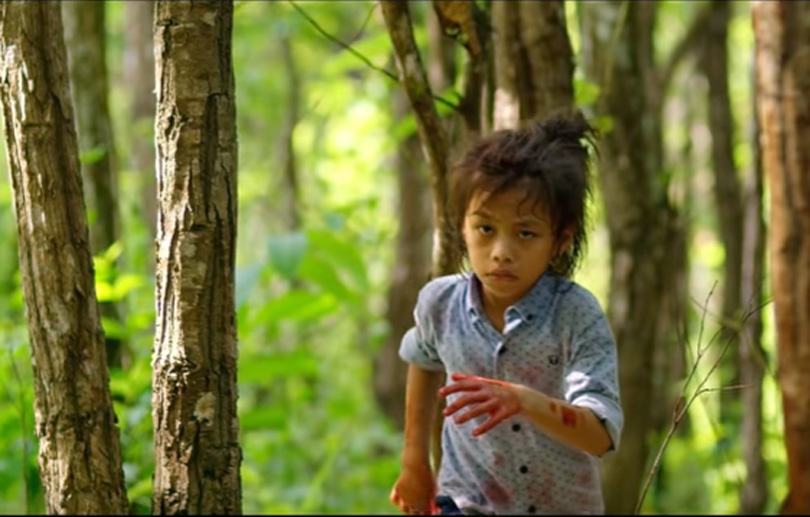 Manisha's encountering of the situations and finding the ultimate escape in the ultimate tragedy—her own death—make her position as vulnerable as that of the hero of Oedipus Rex, popularly considered the most powerful western tragedy archetype. Mamata's life also constitutes a similar tragedy—fate leads her to the situations that she wants to avoid and ultimately towards death.
If we are to consider Manisha (and, Mamata and Aakash), not Prem, as the 'hero' of the movie, another key requirement of tragedy as defined by Aristotle—that intrinsic flaws of the characters lead to their downfall—is also perfectly applicable in the movie. Manisha is more benevolent and sacrificing than necessary; she believes in idealism more than in reality. Mamata is overthinking and emotional. Aakash is so kind and gentle that he lets himself enter a catastrophe that he could have easily avoided (by rejecting both the women after knowing that they were in competition to get him). Their own weaknesses are responsible for their tragic fall.
Positives
The strongest aspect of the movie is its plot. It holds the audience's attention from beginning to the end. The beginning is interesting as Prem's statement, "My mom will never return", makes the audience imagine what really had happened to his mom. The end is powerful; the central message is effectively delivered with an emotional appeal. The concluding song, "Malai maaph garideu, aama", fits the scene.
Sen's acting in Prem's character is so realistic that members of the audience temporarily feel he is a real victim of fate. The stitch on his forehead, his long hair and emotionally charged face give him the look of a disturbed child. The director has trained him quite well; and he holds a promising growth potential in the industry. Tamrakar has also made genuine efforts to establish himself as a gentleman.
A couple of scenes set in Prem's school establish the movie as a realistic story. In addition, they add fun to the film.
Though the movie is an apparent tragedy, it is a learning journey, a movement from ignorance to knowledge, to the child. The audience now expects him to understand how much love and care Manisha provided to him. Therefore, this is also a story of hope.
The cinematography is excellent. Camerapersons and editors also have done a commendable job as they have pictured different times of a day, different seasons and places—various crossroads of Kathmandu, Tharu village and jungle roads–realistically.
Negatives
The story is told from Manisha's perspective, but her narrative is artificial and dull. Thakuri has problems in both forms of speeches, storytelling and dialogue delivery. Her sentences are long. Some of them are quite formal which people do not use in day-to-day conversation. Acting and dialogue delivery of teachers at Prem's school also look artificial.
Two best friends falling in love with the same person is a clichéd triangular love story. The scriptwriter could have chosen a different pattern to deliver his message in the movie.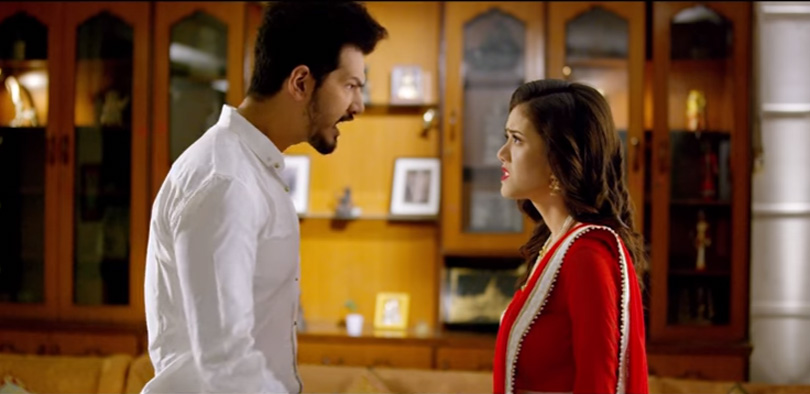 The film connects positive human qualities with some baseless superstitions. For example, Prem, trained by Mamata, believes that a cat crossing the way is a bad omen to people seeing it. When Manisha and Prem are on their way to Devghat, a cat crosses the road in front of them. The writer and the director make Manisha die on the same day, proving the false belief's power. This could have been avoided as well.
Of two songs used in the play, the first song does not contribute anything to the movie in essence. So is the role of a neighbourhood woman—she is cynical and believes in conspiracy theories. Members of the audience laugh at her foolish dialogues though.
Verdict
Why people love tragedies though they want to avoid them in real life is a philosophical question. Literary theorists believe that such works give the audience a chance for catharsis, the process through which they express their emotions in the form of sympathy to fictional characters; and it is healthy to their emotional well-being.
Meri Mamu is also a tragic family drama with a cathartic potential. You won't regret watching it.
---
Meri Mamu
Run time: 110 minutes
Genre: Tragedy, family drama
Director: Yam Thapa
Cast: Ayub Sen, Ashesha Thakuri, Kusum Gurung, Saruk Tamrakar
4/5