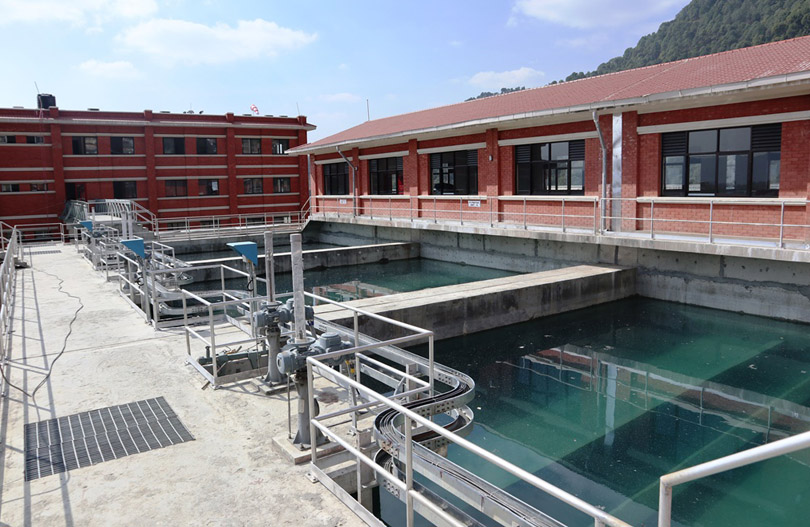 Kathmandu, November 17
The construction of a water treatment plan in Sundarijal of Kathmandu under the Melamchi Water Supply Project is now over.
The construction that began in January 2014 was financially supported by the Japan International Cooperation Agency.
The plant purifies 85 million litre water per day, according to JICA.
The plant will come into operation with the maximum capacity once the tunnel works for the Melamchi Water Supply Project (MWSP) and downstream facilities conclude.
The water treatment plant will treat water to potable standards where upstream of the treatment plant is the Melamchi Diversion Scheme and the downstream of the plant is the Bulk Distribution System and Distribution Network.
JICA says the Treatment Plant is built with advanced technology and adopts rapid sand filtration system with coagulation-sedimentation process.
The structure will be formally handed over from the contractor to the Melamchi Water Supply Development Board soon, according to the agency.