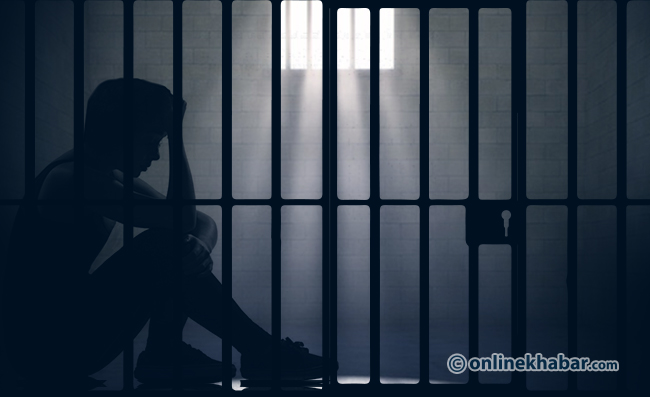 Dailekh, July 11
The Dailekh District Court on Monday sentenced a 50-year-old man to 33 years in prison convicting him of raping his 17-year-old daughter.
District Judge Balaram Lamsal, presiding over the case filed at the District Police Office on April 4, reached the verdict said Tikaram Neupane, the Information Officer of Dailekh District Court.
As stated in the case, the man was accused of raping his daughter on March 15.
Neupane also said that the rapist has been fined Rs 300,000. In addition, the court has ordered the convict to provide Rs 50,000 in compensation to the survivor and pay Rs 2,800 for the relief fund, Neupane shared.
Over the past six months, four such cases have been reported in the district.