The Tri-Juddha High School in Birgunj of Parsa is one of the country's first schools established by Juddha Shumsher in 1938. Even though the school was co-ed from the start, it rarely saw girls during its formative years.
When Babu Lal Chachan, an industrialist from Brigunj, went to this school in the 1980s, there was only one girl in the entire school. With the mindset that educating girls was not important, parents rarely sent them to study as they would burden them with household chores instead.
The same Tri-Juddha High School now has over 3,400 students, out of which 40 per cent are female, says Harindra Prasad Kurmi, the school's principal.
"When I studied here, there were hardly one or two girls in a class. Now, things are different," says Kurmi.
Things are changing as education is seen as a major component of human rights. The constitution itself has made basic education mandatory and free. This has seen a rise in the number of girls going to school. Social media has helped to some extent by highlighting the achievement of women in various fields, which has encouraged parents to send their daughters to school. The role of the provincial governments has also been key in girls going to schools. This has resulted in a complete change in the mindset as people in Madhesh have realised the need to educate girls.
A paradigm shift
The picture outside Tri-Juddha is also promising as the overall state of women education in Birgunj metropolitan city has got better. There are over 21,000 female students studying in the 90 schools.
In the past, when parents sent their daughters to school, they did not care if she would finish it. But, now, that trend had changed in Madhesh as parents are sending their daughters to schools beyond the village, into the cities. Some even send them to big cities for higher education as well where these girls are studying the subjects they are interested in. Some even go abroad to pursue their dreams.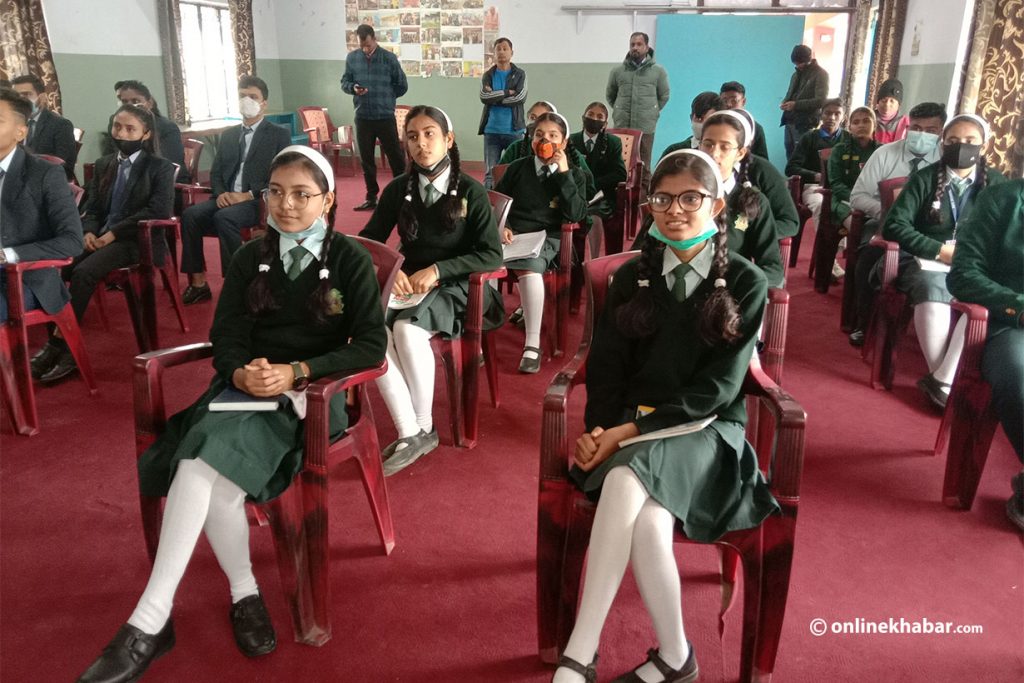 When Ugrakanta Jha went to Godaita High School, there were no girls. That always made him sad, due to which he decided to send his daughter Arati Jha to the best school he could afford. Arati studied in Birgunj and then made her way to Kathmandu, where she completed her master's in journalism.
"People used to say that if you educate a daughter, she'll become spoilt," says Ugrakanta. "But, that thinking has changed as people have started to realise the importance of education and how it impacts the society."
When Salma Khatun, staying at a hostel in Birgunj, enrolled to get an undergraduate degree in journalism, a lot of people from her community were speaking ill about her. The Muslim community rarely sent women to school and as this was an anomaly, there were a lot of criticisms.
"When I wanted to go to college, a lot of relatives started bringing wedding proposals. But, I was adamant that I wanted to study," says Khatun. "Following that, I kept my distance from a lot of relatives. But, now the scenario in the community is changing."
She says when she was in college in Birgunj, there were only three girls from the Muslim community, but now the number is increasing as a lot of families have started to send their daughters to schools.
"They don't do the same things they'd do for a boy when it comes to educating a girl, but in the past decade, a lot of positive change has taken place which is good," she adds.
As investments in women education have increased, its results have been evident. Take Khatun for example, who is now the deputy mayor of Pokhariya municipality.
Changing Madhesh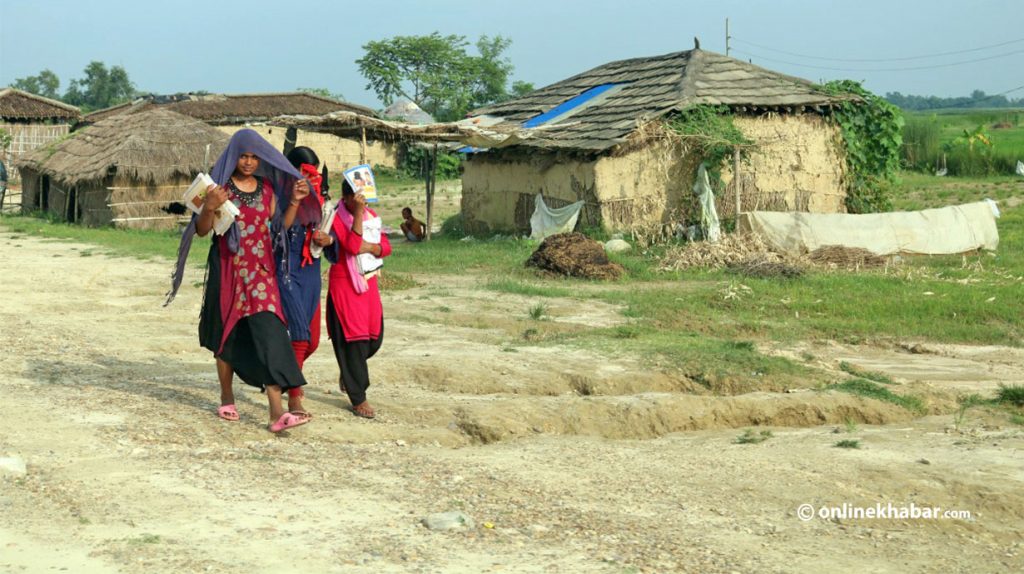 Representation of women in organisations across Madhesh has gone up. You can find them in politics, civil service, security, banking and various other private organisations.
Ranjita Jha from Pipra rural municipality is the election officer of the District Election Office, Parsa. When she wanted to study after school, her family wanted her to get married. But, she refused as she has got two degrees since then.
"In our community, a girl is seen as a symbol of prestige. Many want to keep them close so even if someone wanted to study after school, they didn't get the chance to do so as they had to go to the big cities, which was deemed unsafe. My elder sister had to go through the same," says Ranjita.
But now, almost all the villages in Madhesh have higher-secondary schools and some even have colleges which is a positive sign, say education campaigners.
"People started sending their daughters to school after a change in the political scenario," says Bal Gopal Thapa, a former associate professor of Thakur Ram Multiple Campus. "Federalism has played a key role in this."
The director of Siddhartha International College in Birgunj, Sushma Dwivedi, says 25 years ago, only well-off families sent their daughters to school, that too if the school was close by. The number now is significantly high, she says.
"Men from Madhesh started to travel nationally and internationally and started to see girls going to school. That was one factor which gave rise to girls' education," says Dwivedi. "The other was the mothers who did not get to go to school or didn't get to study beyond school have been adamant on sending their daughters to school."
But, she says change did not happen quickly as a lot of other factors played a role.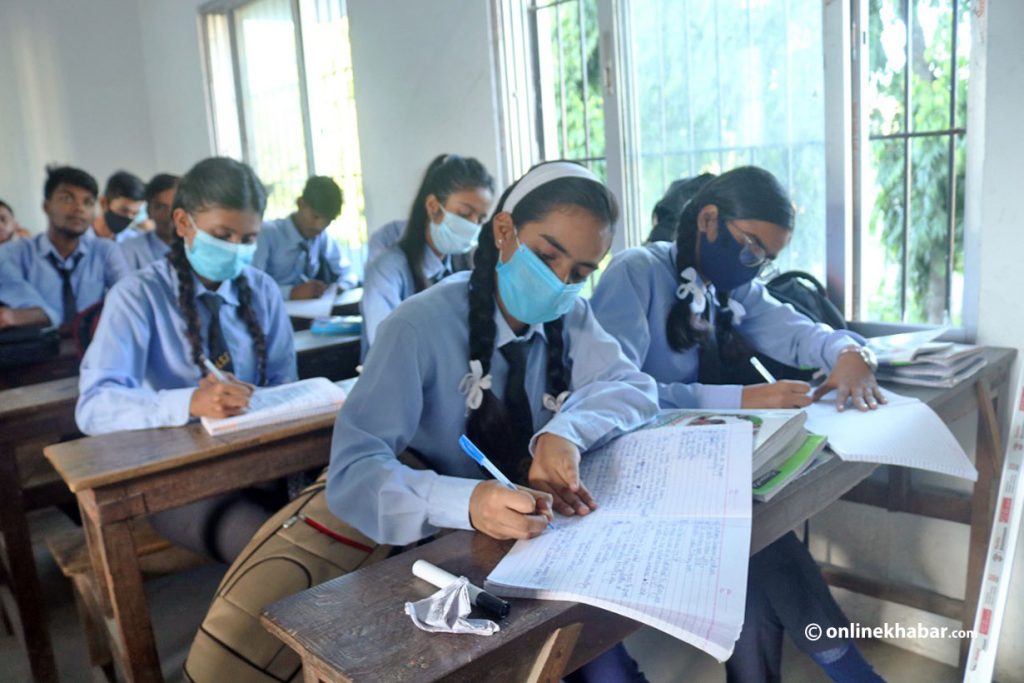 A sociology professor from Thakur Ram Multiple Campus, Birendra Sah, says that another factor that helped women in Madhesh get educated is the reservation.
Moving beyond Madhesh
There are a lot of community schools spread across all eight districts of the Madhesh province. Some of these schools have also started to provide vocational courses related to farming, poultry and electronics. But if their daughters are not interested in these courses, families are also taking them to nearby districts to ensure she gets to study what she wants.
"A lot of girls go to Kathmandu to study," says the chief of Birgunj College, Binod Gupta. "If the subject they want to study isn't there, they will also look forward to going abroad."
Girls from Madhesh are going to countries like India and Bangladesh and if the family is well-off, they also send them to Australia, Canada or the US.
Nascent Education Consultancy's managing director Ranjit Pandit says that in the past, middle-class family did not trust the universities and their daughters. But, examples of girls doing good started to surface, and their thinking changed.
"They realised that the universities had hostels where the girls were kept disciplined. That is when they started to send their daughters away," says Pandit.
The number of girls leaving for higher education is increasing every year, says Rakesh Sah, from Career Dream Education. He says that girls are mainly going to Indian cities like Gujrat, Bangalore and Delhi to study nursing, business management, physiotherapy, radiology etc. Many leave Nepal after getting the scholarship provided by the Indian Embassy in Nepal, he informs. Around 75 per cent of girls from Madhesh enrol in nursing while the others leave to get degrees in management, medicine, engineering or IT.
But, girls leaving for countries other than India and Bangladesh are low in number due to the requirement of IELTS. But, with more opportunities abroad, a lot of them have started to take English lessons.
Kathmandu: The main destination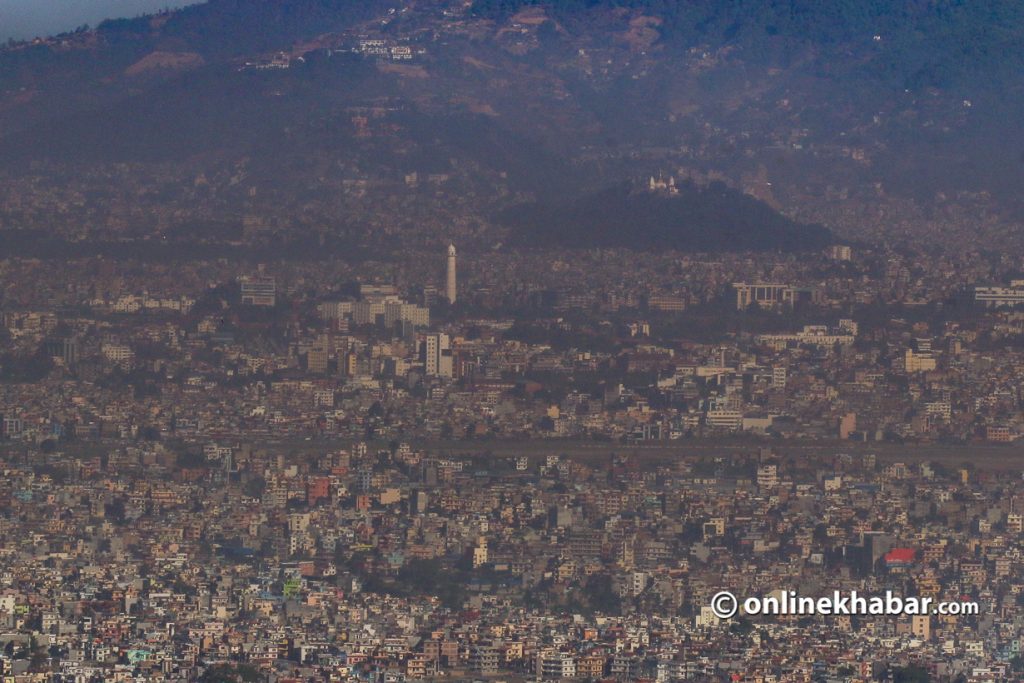 Out of all the places in Nepal, Kathmandu is the major destination for Madheshi students. Around 40 per cent of students in Kathmandu's hostels are from Madhesh, informs Hostel Association's chair, Bhakti Pathak. Out of that, 30 per cent are women.
"The number of women in these hostels is more than men," says Pathak, adding the number is increasing every year.
The reason according to professor Prem Chandra Jha is the performance of women in academics.
"Girls started performing better than boys in school, and I think that instilled confidence among the parents to send these girls to college and beyond," says Prem Chandra.
He says that even in his class, the number of women has increased. The same is the case with other courses as well, he says.
Prem Chandra adds that while parents in the past used to save up for dowry, now they use the funds for the daughter's education.
This is a result of multiple campaigns, says Arvind Lal Karna from the educational division of Birgunj metropolitan city. He says that campaigns led by the government and NGOs have led to this development.
"The government and NGOs have spent a lot of time and money on this in the past decade. We're reaping its rewards now," says Karna.
CM's Girls Education Programme
Even though things have been better, there are people who still think educating women is wrong. To change this mindset, the Madhesh provincial government has started a campaign to promote girls' education and to end gender discrimination.
Through the campaign, 36,000 cycles were handed out to girls studying in the eighth standard along with providing them with insurance.
The Chief Minister's Office also says a fixed deposit account was established for 5,666 girls along with enrolling 420 women a year in Public Service Commission preparation classes. The provincial government also established a 50 per cent reservation in civil service positions and police force.