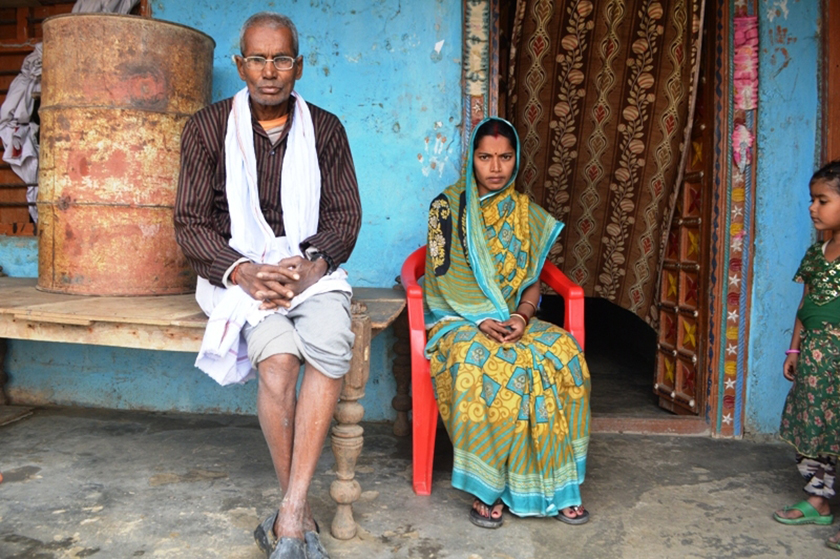 * Twenty-six have died in Satbariya in the last two months
* The municipality remains shocked
* What caused the deaths?
---
Pramila Devi Kanu recently lost her 12 year-old daughter. Kanu was lost for words when we met her at her residence and huddled quietly at a corner of her porch. "I still cannot believe it, the loss of Rani," she finally said as she gained enough composure to stand straight.
Rani was a student of grade six, and had been bedridden for one-and-half weeks with diarrhoea. Pramila had taken her to the hospital but the medicine proved ineffective. Rani's grandfather then called a shaman from the neighbouring Hariharpur village.
But Rani's health deteriorated as she went into fits even after being given some medicines from a local doctor.
"Grandpa, I cannot see anything with my eyes," Rani had said during the last few days she was alive.
"Grandpa, I cannot see anything with my eyes," Rani had said during the last few days she was alive. Pramila and her father-in law had then taken her to the Narayani Sub-regional hospital in Birgunj, where she immediately succumbed to her illness.
In Satbariya, a 'municipality' 20 km from Birgunj, 26 people have died in the last two months. All of the dead, when they were alive. were residents of Ward No. 4 of the municipality; the reason for varies wildly, ranging from 'suicide' to 'cancer' and even 'brain tumour'. But the majority, officials admit, died of 'fever', 'diarrhoea' and 'coughing'.
The spate of deaths began in November last year. The village, declared a municipality last year, has a hospital.
Satbariya has a population of nearly 2,600. The municipality has a diverse ethnic population. There are 15 households of Hajaams, the Lohars live in 25 households while the Ahirs, Koirees and Rauniyaars have 75, 10 and 250 households respectively in the village. The majority of the households belong Kanu and Chamaar communities with 300 and 275 households.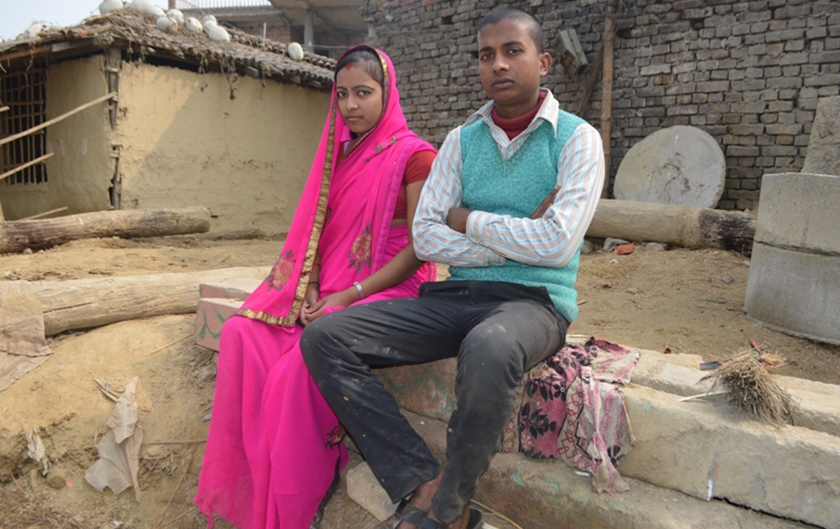 In the same village, Sonu Shah Kanu's six month-old Arjun died under similar circumstances. Arjun had gone to bed with his mother, but did not wake up from the slumber the following morning.
Sonu, who owns a sweet shop in the village's bazaar, says, "For a week after the death, I felt as if my own life had end. Nowadays, I am slowly gaining composure." Arjun had never been diagnosed with any illness. The mysterious death of the infant has now made the Kanu couple anxious about the survival chances of Karan, Arjun's twin brother.
Satbariya remains shocked over the two dozen deaths.
"It's the cold" is the common refrain that most villagers seem to have for the cause.
Other encounters with death
Raksana Khatun
My grandfather Rog Miya was 73 years old. He had fever during his final days. He also had severe cough. He hadn't been eating for almost five days when he died. It has been nearly a month since his death now. It seems that our household is incomplete without our loving grandfather.
Sunita Devi Ram
My father Babulal Ram was 70 years old. He was disabled. We took him to the Narayani Sub-regional hospital where he died. Doctors said he died because of high blood pressure and diabetes. They said he did not take medicines regularly.
Kariman Ram
My mom Kahali Devi Ram was 70 years old. A month ago, she contracted fever and cough which lasted for nearly ten days. She had barely eaten for the past seven weeks. We took her to a clinic nearby. Her death came so suddenly that we still can't comprehend it. I feel really bad.
"We took her to a clinic nearby. Her death came so suddenly that we still can't comprehend it. I feel really bad."
Ramsharan Ram
My daughter-in-law Samundra Devi was eight months into her pregnancy. After severe bleeding, we had admitted her to Dankan hospital in Raxaul. The doctor operated on her to deliver her baby after which she died. The baby died a day later.
Ramchandra Chauhan
My father Dodha Mahato was 70 years old. He had stones in both his kidneys. He was operated on after three days of dialysis. Slowly after that, his heartbeat slowed down and eventually, his lungs stopped functioning. The doctor had said his chances of survival were slim. He died after two days.
Lalsa Devi Chauhan
My daughter died after just eight after her birth. It has now been almost a month. That evening, she had slept after being fed. I woke up to check her at 3 in the morning but I couldn't find her heartbeat. We still don't know the reason behind her death. I feel really bad.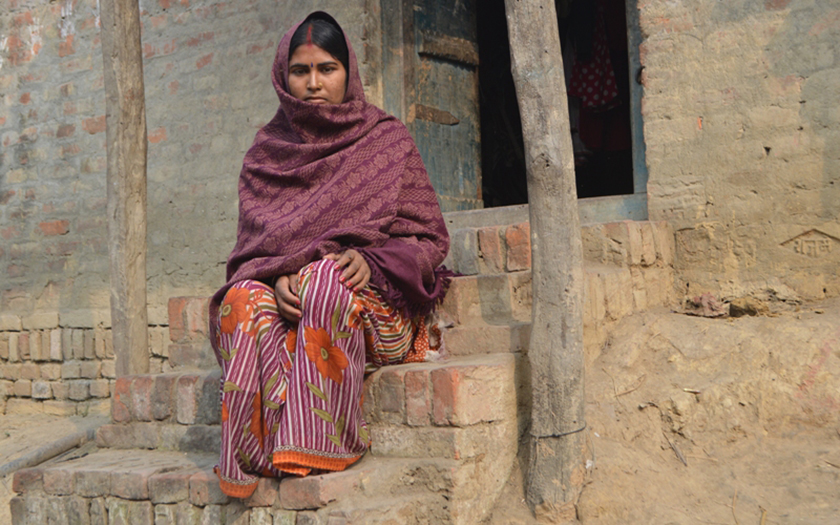 Shova Devi Ram
My daughter Rinku was six months old. She was my first child and everyone was fond of her. Out of nowhere, she had diarrhoea. We took her to Pokhariya hospital and fed her medicine which was available. After that, we took her to the Narayani Sub-regional hospital. The doctors there diagnosed her with pneumonia and said the diarrhoea was due to a viral infection. She died on the way to Motihari in India where she would have received better care.
Pokhariya has a hospital but…
The hospital at Pokhariya was upgraded from a health post to a primary healthcare facility in 2003 with an investment of Rs. 251 million. The hospital itself looks sick. The 15-bed 'hospital' was inaugurated by then health minister Ram Sharan Mahat.
There is hardly one doctor or a staffer at the hospital. The management has recruited one medical superintendent and two medical officers. But the hospital only has two medical officers on duty: Dr. Roshan Chaurasiya and Dr. Anisha Mahato. The hospital has provision for six nurses, but it has only three. The three other nurses Pushpa Oli, Subeksha Chapagain and Rina Paswaan were posted somewhere else recently.
Three midwives are required, but Dipika Singh, a midwife at the hospital, is on a maternity leave herself. The hospital which gets more than 40 pregnancy cases each month, is yet to reopen its 'birthing centre'.
"The lack of will on the part of the head of the Hospital Development Committee Umesh Chauhan is the reason why additional medicines and the likes could not be bought. The health care in the region is in shambles because of this," says Arun Kumar Mahato, who heads the Public Health Office at Parsa.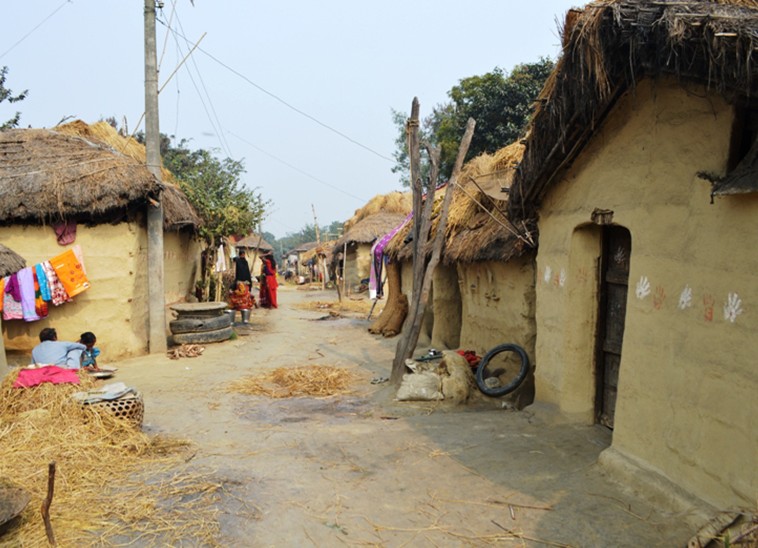 Chauhan does not agree. "We were late by two months as the process for tender application was not completed on time. This delayed the purchase," he says.
Secretary of Ward No. 4 , Pokhariya, Sadhu Shah Rauniyaar gives a different reason for the deaths. "The reason of this huge loss on the same ward has social roots," he says. "People are illiterate. They don't have money."
But the locals beg to differ. Pramila Devi, who lost her daughter, says, "Please bring good doctors to Pokhariya hospital or else, close it down." Sixty-year-old Joginder Shah Kanu has something similar to say. "This tragedy has struck because of the mismanagement of Pokhariya hospital."