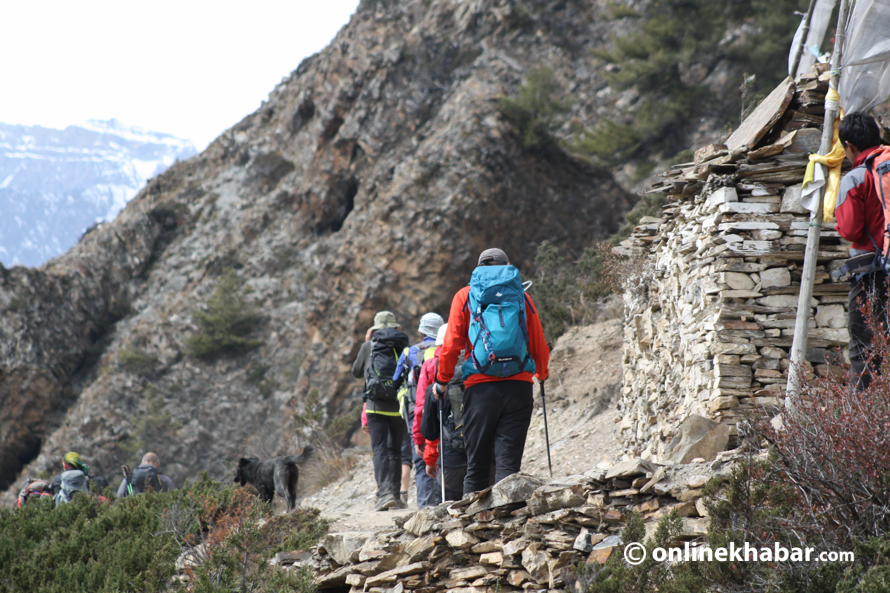 Kathmandu, March 25
Over 300 trekkers have been rendered stranded in the Everest region after the government of Nepal announced a week-long lockdown, suspending all transport services.
Simbir Ghale, a member of the Trekking Agencies Association of Nepal, says 119 foreign trekkers have been stuck halfway in Lukla. However, all hotels and lodges are also closed in the region. Namche, another popular hub for the trekkers in the region, has also closed all its hotels and lodges.
They are waiting for some safe way to return to Kathmandu and their country, according to him.
"We have been coordinating with the security bodies, local governments and other stakeholders for their rescue," Ghale says, adding around 200 trekkers are stranded in various places above Lukla.
Because Pasang Lhamu rural municipality in the district charges each trekker Rs 2,000 to use the trekking trails in its jurisdiction, the local government should take initiatives to keep them safe, demands Ghale.
As no one has any data about how many trekkers have been stranded, the TAAN has also begun a mission to collect the data, according to him.