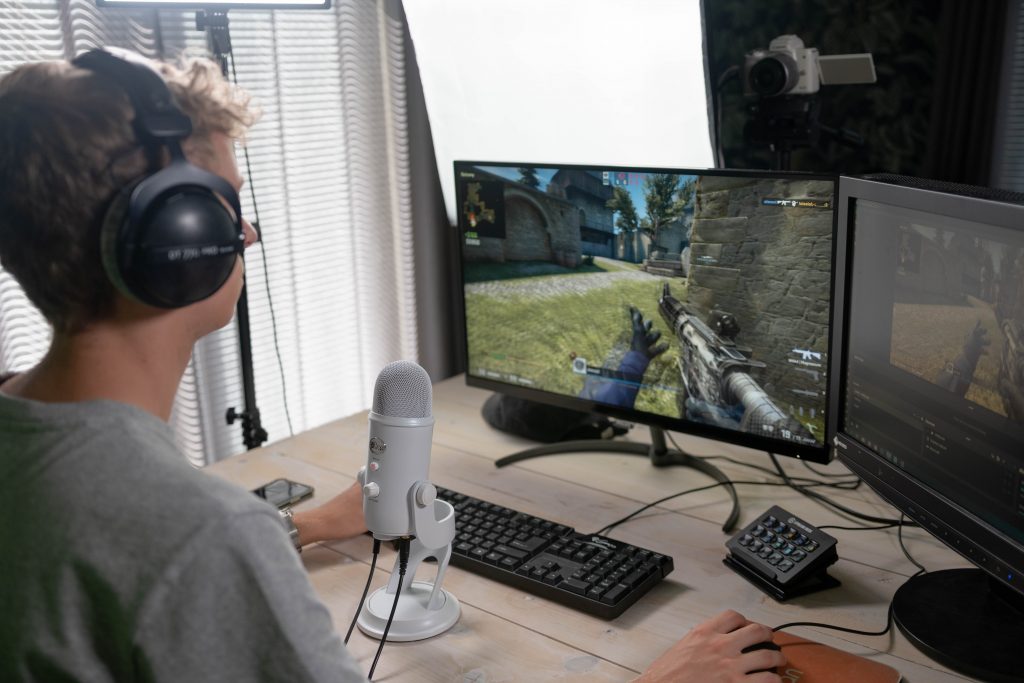 Livestreaming has become an increasingly popular way for people to connect, entertain, and make money online. Nepal is no exception to this trend as many Nepali individuals and creators have found success in live streaming in Nepal.
There are many successful streamers who have built a dedicated audience and are making a good amount of money. Some of the most popular streamers in Nepal include 4K Gaming Nepal, CR7 Horaa, Nero, My Hyozu, Ghanta Gaming, and SK49.
These streamers have built a large following by creating engaging content and building a connection with their audience. They stream a variety of games, from mobile games to PC games, and have a good understanding of the Nepali audience and their preferences. They have also been able to monetise their content through sponsorships, donations, and subscriptions.
If you are interested in getting started with live streaming in Nepal, this guide will provide you with a step-by-step process to help you get started.
Choosing a streaming platform
YouTube, Facebook, and TikTok are the best platforms to start live streaming in Nepal. In my personal opinion and experience, streaming on Facebook is easy to grow as it has a large audience base and offers a variety of content. On the other hand, YouTube can be a good option if you are willing to put in the effort to build a good image in the gaming community, as it has a dedicated audience for gaming content.
Facebook streamers are known, but they are not popular as streamers on YouTube due to a lack of professionalism on the platform. Previously, Facebook provided a monthly salary to creators, ranging from USD 500 to USD 10,000 per month through its Creator Partner Program in Nepal. However, as of January 2023, Facebook is no longer providing this amount to creators.
Additionally, YouTube takes a percentage of earnings from creators, ranging from 30 to 60 per cent, while on the other hand, Facebook allows creators to keep almost 100 per cent of their earnings.
TikTok is also an option, but it is not as popular as the other platforms among people in live streaming in Nepal as the Nepali audience has not yet developed a taste for it. Twitch is not a popular platform in Nepal as the Nepali audience does not have a preference for watching streams on Twitch.
Obtaining the equipment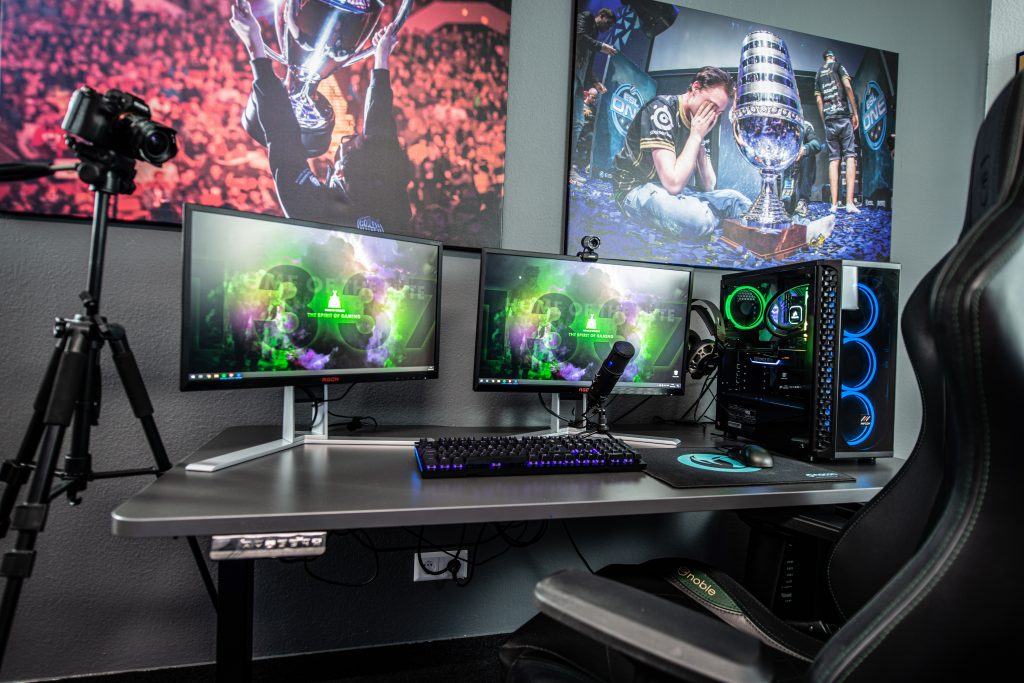 When it comes to live streaming in Nepal, the next step is to gather the necessary equipment to go live.
One of the most important things to consider when live streaming is having a good internet connection. A stable internet connection with a minimum of 20mbps is essential for smooth streaming. Without a good internet connection, your stream may buffer and lose quality, which can lead to a poor viewing experience for your audience.
If you are a mobile gamer just getting started and working with a tight budget, the main equipment you need is a mobile phone. Many mobile games can be streamed directly from your phone using apps such as Streamchamp, Facebook Live, or YouTube Live. With just your phone, you can start live streaming in Nepal and build your audience.
However, if you want to stream from your PC and play on your mobile, or if you are a PC gamer, you need some additional equipment. One of the most important pieces of equipment in this case is a capture card. A capture card allows you to connect your mobile device to your PC or your gaming console to your PC and stream the gameplay. This way, you can take advantage of the power of your PC to stream high-quality content while still being able to play on the go while live streaming in Nepal.
In addition, you also need a webcam and a good microphone. A webcam allows you to show your face and interact with your audience while a good microphone ensures that your audience can hear you clearly. A good webcam and microphone are essential for building a connection with your audience and creating a professional-looking stream.
Other equipment that can help to improve the quality of your stream includes lighting, a tripod, and streaming software. Lighting can help reduce shadows and enhance the overall quality of your stream, while a tripod can be used to keep your camera steady and place it in different positions. Streaming software allows you to stream from your PC to a streaming platform and add overlays, effects, and other elements to your stream.
Whether you are a mobile gamer or streaming from your PC, the right equipment helps you create a professional-looking stream and build a connection with your audience. With a mobile phone, capture card, webcam, good microphone, and a stable internet connection, you are well on your way to becoming a successful streamer.
Talking about streaming software, OBS Studio is a free and open-source software application that is widely used for live streaming in Nepal. It is a versatile software program that allows you to easily capture your screen, webcam, and microphone and stream the footage to a variety of platforms. It also offers a wide range of customisation options and allows you to handle multiple scenes, which makes it easy to create a professional-looking stream and keep your audience engaged.
Starting your first stream
Starting your first live stream can be an exciting and nerve-wracking experience.
Before that, it is important to choose a game that you are good at and that fits your equipment.
Before going live, it is a good idea to do a test stream to make sure everything is working properly and to get a feel for the streaming process. Once you are ready, you can start streaming on your channel or page.
One of the best ways to grow as a streamer in the community live streaming in Nepal is to be entertaining while keeping your game intense. Entertaining streamers tend to have more popularity and views than average streamers who just focus on the game. Make sure to keep your chat engaged and talk to your followers. Be a nice, decent person and always appreciate your returning followers.
It is also important to maintain consistency by going live with no gaps and staying fresh every time. This helps you to build and retain an audience while live streaming in Nepal. Additionally, it is helpful to interact with other streamers and participate in events and online communities to help you grow your audience.
Earning from live streaming in Nepal
Once you have met the requirements of the streaming platform and built a dedicated audience, you are ready to monetise your content and start making money while live streaming in Nepal.
There are several ways to monetise your content, such as:
Sponsorships: Sponsorships are a great way to make money as a streamer. Many brands are looking for influencers to promote their products or services. You can negotiate a sponsorship deal with a brand or work with a talent agency to find sponsorship opportunities.
Donations: Many streaming platforms allow viewers to make donations to streamers. This can be done through platforms like PayPal, or from dollar cards issued by Nepali banks.
Subscriptions: Some streaming platforms allow streamers to offer paid subscriptions to their viewers. This can give viewers exclusive access to content, such as behind-the-scenes footage or special perks.
All these methods have been used in live streaming in Nepal, but it is important to note that the amount of money you can make through these monetisation methods varies based on the number of viewers and the engagement of your audience. The more viewers and engagement you have, the more money you can make.