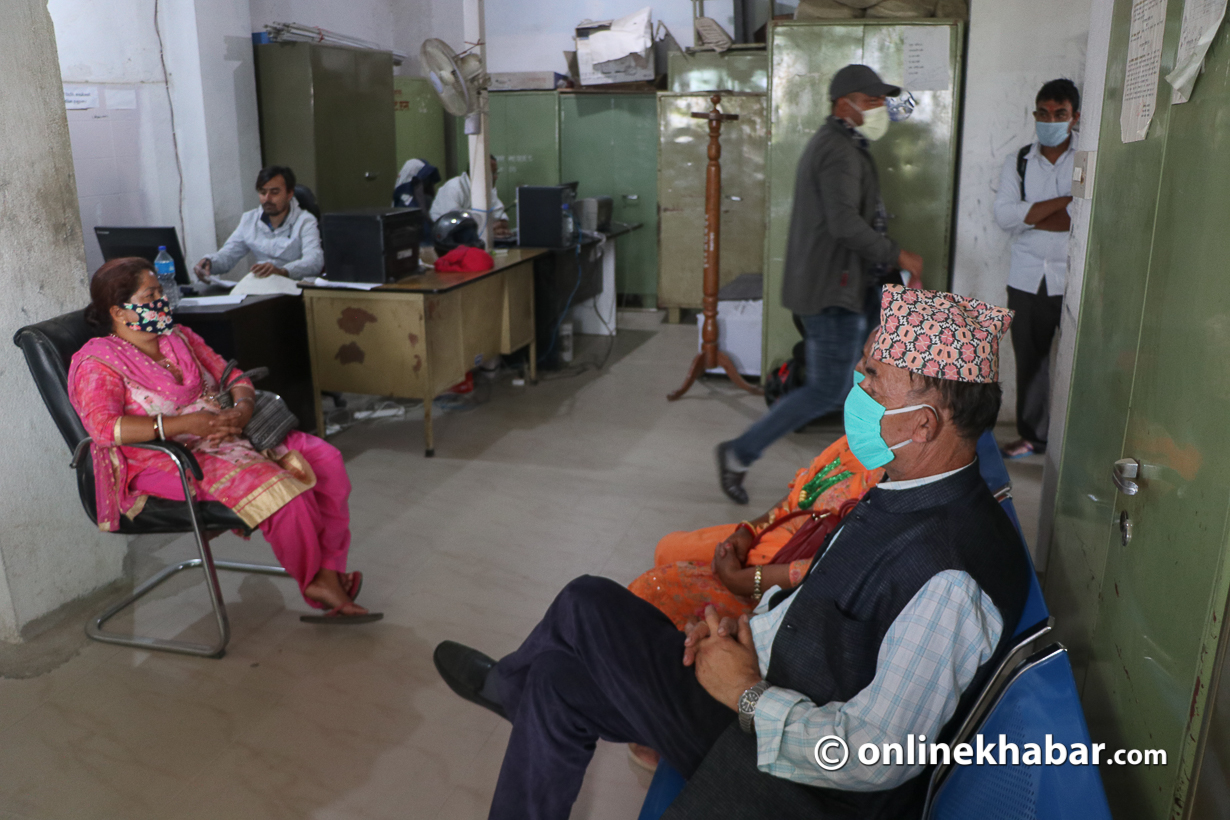 Kathmandu, June 22
Land revenue offices of Nepal have collected around Rs 300 million in revenues in the first five days after the government decided to reopen offices as the lockdown eased.
Department of Land Management and Archive's Director-General Shesh Narayan Paudel says over 25,000 members of the public have received various services from land revenue offices of the country in these five days.
There are 126 land revenue offices across the country. Of them, eight are yet to resume operation. Local authorities in the districts with the high numbers of Covid-19 cases such as Rautahat and Sarlahi districts have not let the offices reopen.
Records in the department show that the number of service recipients and consequently the size of revenues steadily increased in the first four days of operation (Monday-Thursday last week), but they decreased on Friday.
Offices, however, have not been able to maintain physical distancing among the visitors, it has been found.