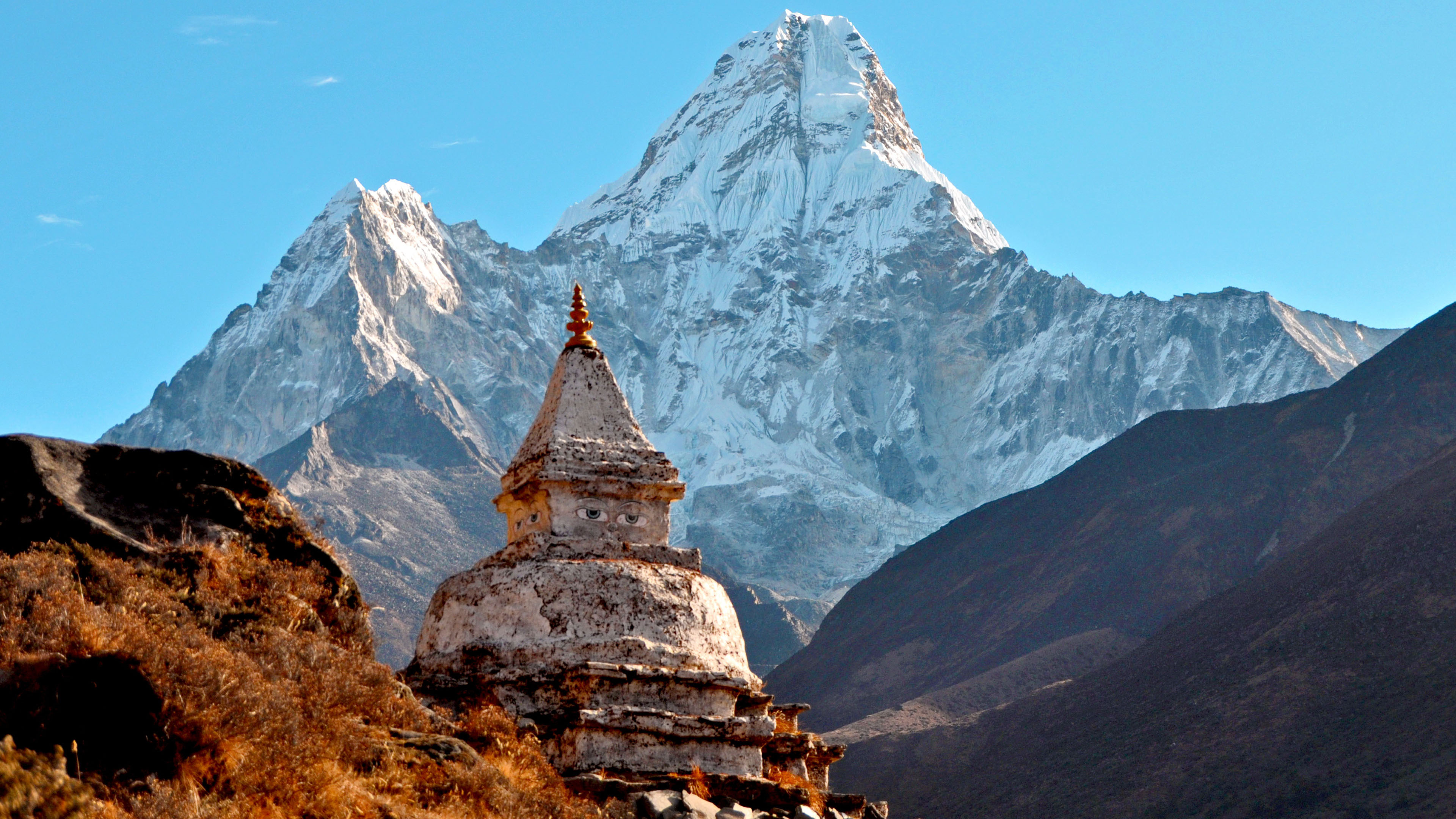 Kathmandu, November 15
A huge flag was hung from the summit of Ama Dablam earlier this week by a Kuwaiti expedition.
Alan Arnette, who first wrote about it in his blog on Friday, claims that a team from Kuwait with support from Nirmal Purja Magar's new expedition company, Elite Himalayan Adventure pulled off the antic.
According to Arnette, who quotes Elia Saikaly, two banners measuring 328 feet by 98 feet and weighing in at 330 pounds were divided into six sections and carried to the summit. The stunt was part of the KFLAG project which had four Kuwaiti climbers.
According to Saikly's Instagram post, the flag which is 100m x 30m in dimension weighs 150kgs.
"The flag is going to be temporarily hung from the summit," he says on his post.
View this post on Instagram
When asked if the flag has been taken down from the mountain, Mingma David Sherpa, Director at Elite Himalayan Adventure, said that the flag has been taken down from the mountain. "It was just temporary. We can't leave such a huge flag there. It would be wrong. The flag has been taken down," Sherpa told Onlinekhabar.
However, many from the mountaineering fraternity have been critical of the stunt. Arnett himself on his blog has condemned the act.
"While it is suggested the banner will be removed, there is no statement of by who or when but that is beside the point. The damage is done. The only legacy this stunt will have is to inspire others to do far more stupid stunts. All involved are neither heroes nor proper custodians of nature. Just because it can be done, doesn't mean it should," he writes on his blog.
On the other hand, Director at the Department of Tourism Meera Archarya says that there aren't proper rules regarding what can and cannot be done on these mountains. Acharya further added that they had warned the team that they had to take the flag down.
"We are aware of it and will talk to the team and the expedition organiser once they're back. I am told that it has been taken down and the team is on its way back to Kathmandu," she said.
Acharya, however, did add that she didn't know the exact size of the flag. "I was told the flag's dimension was a bit smaller. Will have to talk to the team regarding that," she said.