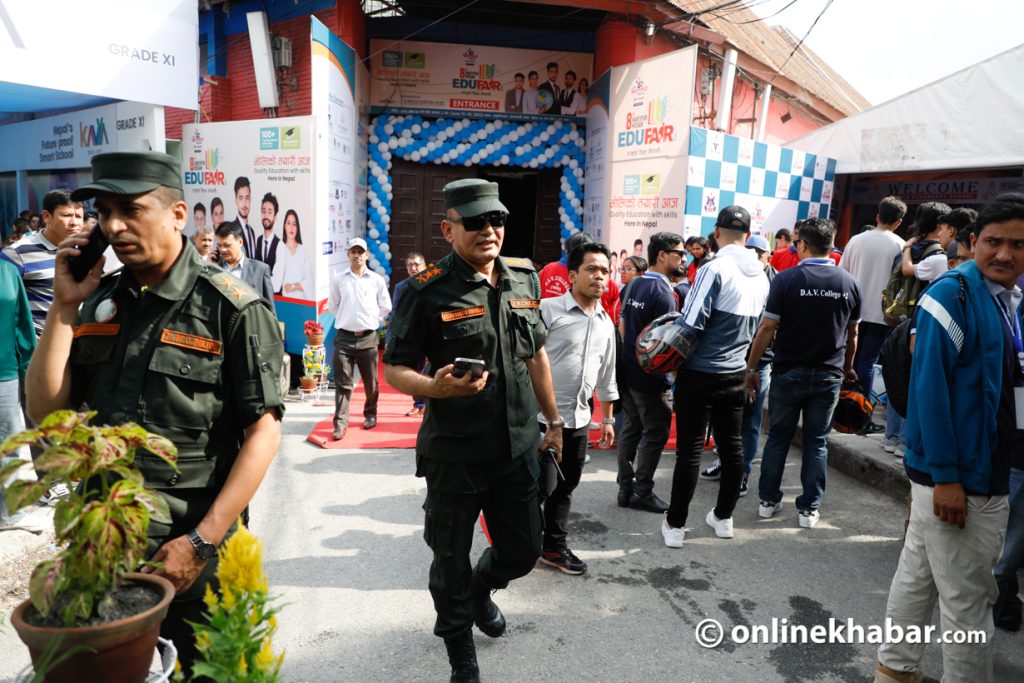 Kathmandu, June 15
Kathmandu metropolitan city stopped an education fair organised by Higher Secondary Schools' Association Nepal (HISSAN) at Bhrikuti Mandap Exhibition Hall on Thursday.
The metropolis' education department along with the city police reached the hall and removed stalls of educational institutions.
Kathmandu Metropolitan Police Chief Raju Nath Pandey said that HISSAN conducted the fair illegally.
"They did not have authorisation from the city to hold the fair," said Pandey.
The metropolis claims that the stalls were removed as it was illegal to hold the fair before the results were out.
The fair was targeted towards students who had completed their SEE and 10 +2 and had over 75 educational institutions taking part.
The fair was ending on Sunday and was inaugurated by the speaker of the House of Representatives, Dev Raj Ghimire.