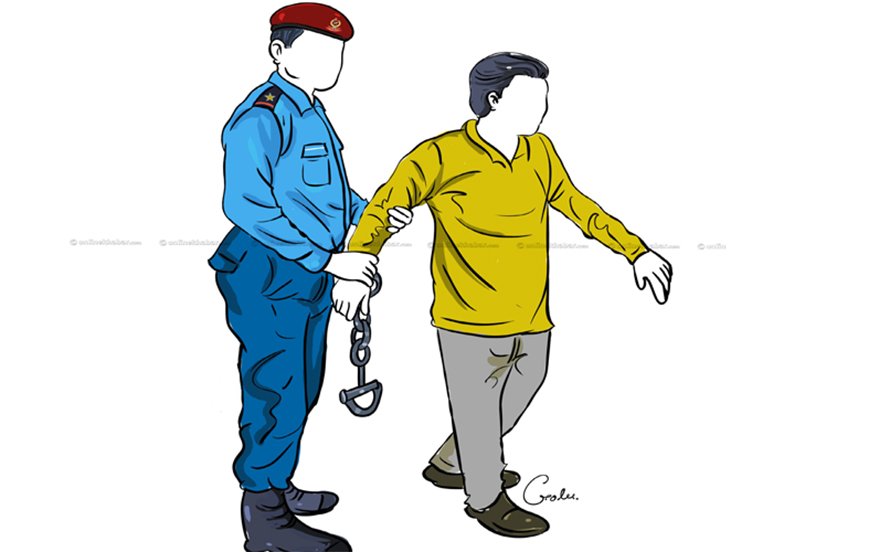 March 13, Kathmandu
Traffic police have arrested two people on the charge of attending driving licence trail in the place of real applicants on Thursday.
A team of Metropolitan Traffic Police Division has apprehended Janak Neupane of Kailali and Subhash Singh Dhami of Darchula from Nepal Driving Centre located at Chabahil while they were attempting the motorcycle trail course.
Chief of the Headquarters SSP Bhim Prasad Dhakal informed the police investigation disclosed that arrested Neupane was there to attend the trial for Kunka. Thapa of Bajura.
Dhami had promised Thapa to pass the motorcycle driving licence test and contacted Neupane to accomplish this plan, informed Dhakal.
SSP Dhakal informed that the arrestees have been sent to the Metropolitan Police Circle, Gaushala, for further investigation and necessary action will be taken as per the Criminal (Code) Act, 2074.