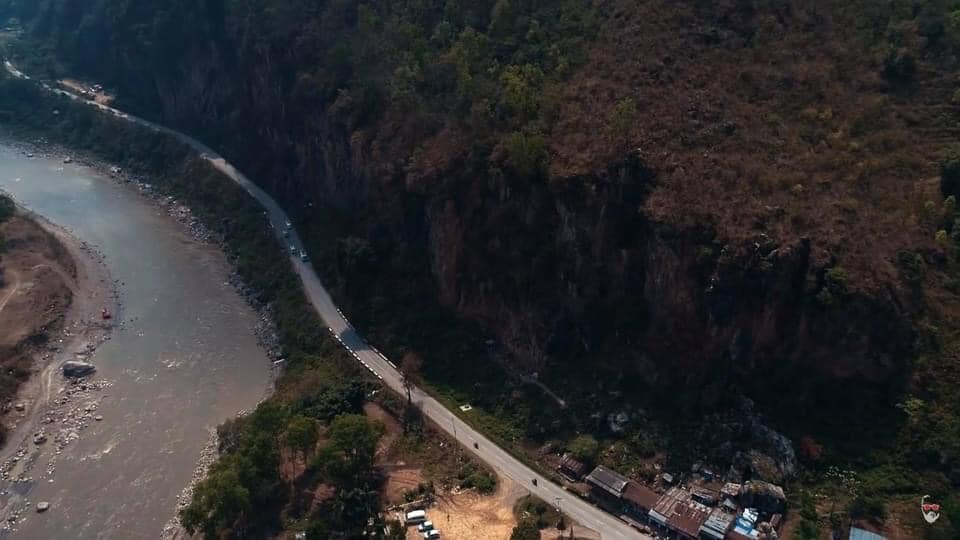 Damauli, February 26
A part of the Kathmandu-Pokhara road, or the Prithvi Highway, will shut for four hours every day. The highway is being widened.
The Bimalnagar-Ghansikuwa road section will be shut down for four hours every day for the next 10 days, informed District Administration Office, Tanahun. The road will shut down from 12 am to 4 am from Thursday.
The road is being shut to ensure expansion work on the section is completed before the onset of the monsoon.
Road expansion on the Kathmandu-Pokhara road has been divided into two sections and work is being done accordingly.
At present, works like cutting the road wall, building retention walls, constructing drains, bridges and diversions are being done.
According to the project head, the work of removing some houses on the road section has also started while the work of cutting trees on that section has been completed.