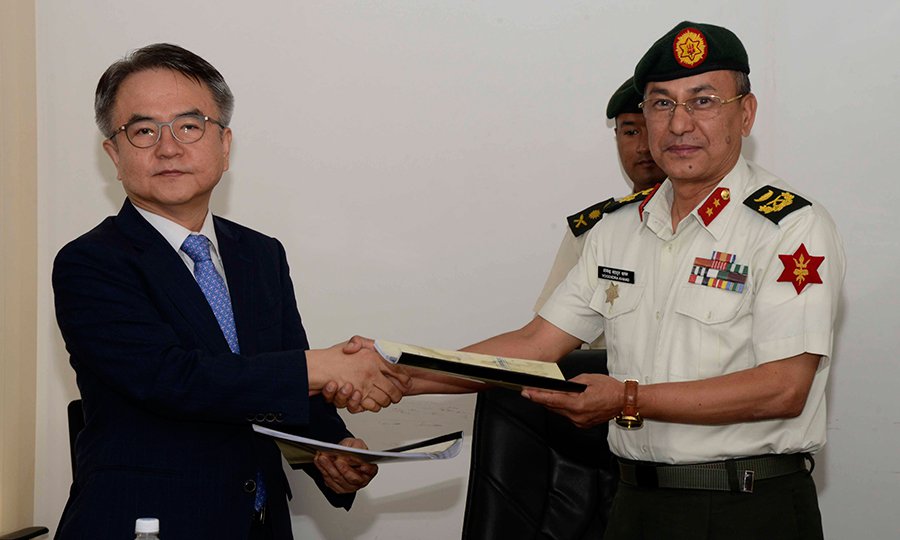 Kathmandu, October 2
A Korean firm has been awarded the contract to prepare the Kathmandu-Nijgadh Fast Track being developed by the Nepali Army.
Soosung Engineering will prepare the DPR in 105 days and will be paid Rs 102 million for the work, says an agreement signed by the company's chair Keehyun Hwang and the Nepali Army's Major General Yogendra Bahadur Khand.
The Nepali Army was negotiating the procurement of a DPR prepared by the Indian firm IL&FC, which was initially awarded the contract to develop the project. However, negotiations failed after the two sides could not agree on the price tag.
Almost 90 per cent of the land needed for Fast Track has already been evacuated and 20,000 trees felled to make way for the road.