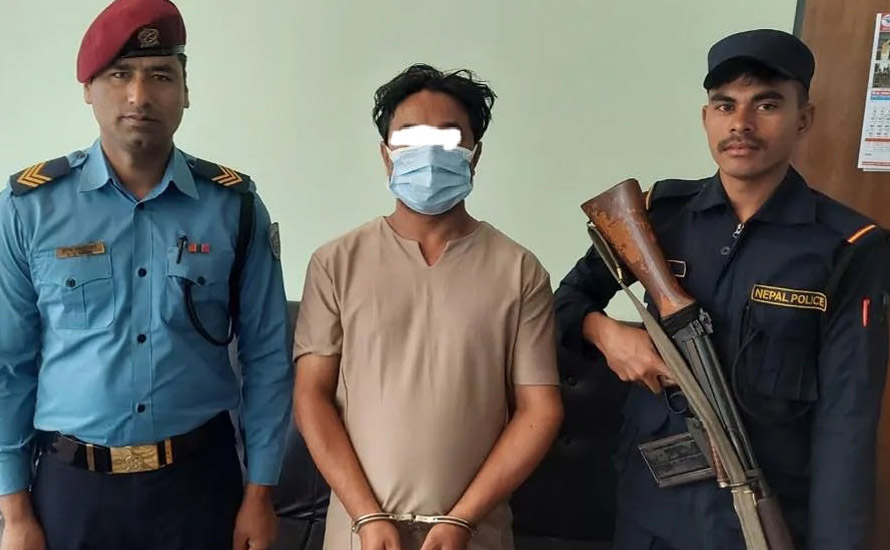 Kathmandu, October 21
Kathmandu police have arrested a hotel manager on the charge of capturing intimate moments of the guests residing in his hotel.
Mukesh Mali (42), a resident of Chandragiri in Kathmandu, works at Bansbari Restro Cafe and Lodge in Bansbari as the manager, according to police.
The Maharajgunj Police Circle in Maharajgunj had launched an operation after receiving a tip-off against Mali.
Meanwhile, police also confiscated an iPhone 12 Pro Max that he used to capture the private video.
The Kathmandu District Administration Office has allowed the police to keep him in custody for five days to carry out the investigation, the police say, adding they are looking into the case.