How is it possible for someone to start something that no one has done and to continue to work in the very field for 40 years? Arguably Nepal's 'first beautician' Kamala Shrestha has to face this question many times.
Shrestha, now 63, is still as active as she was 40 years ago. She is seen working with vigour at her Siam Beauty Salon in Kupandol, Lalitpur.
We recently visited her salon to talk about her struggle and success. During the two hours of our meeting, she opened up about many moments. Her eyes were full of tears as she recounted the moments of her struggle, and her face glowed when she shared about her success.
Bangkok training
Shrestha was born as the eighth child, but the first daughter, of her parents in Dharan, Sunsari in 1957. She completed her school in Dharan.
Soon after the SLC (the 10th-grade exams), she got married to a Newar youth from Kathmandu. Her husband was a forest officer.
Earlier, Shrestha went to Dharan Multiple Campus for higher education. However, her husband was transferred to Dhankuta, and, consequently, she also shifted to Dhankuta. She earned a graduate degree there.
Meanwhile, she was also raising her two sons. The first was born during the final examinations of the intermediate whereas the youngest was born when she was studying at the bachelor's level.
"Many say that their life is destroyed after marriage, but I am an example myself, I achieved a lot of success, both in studies and career, after marriage," says Shrestha proudly.
While she was in Dhankuta, the then Crown Prince Birendra and Crown Princess Aishwarya had come there. According to Shrestha, Aishwarya was very interested in botany. Since Shrestha's husband was a forest officer, he got an opportunity to explain about various plants to the crown prince and the princess. At that time, Birendra was so impressed and happy with him that he offered Shrestha's husband an opportunity to go abroad to study further.
Her husband immediately agreed and went to Bangkok for further studies. There, he also got the opportunity to work for the UN.
Then, there was also a facility to take the family there. Mrs Shrestha also went to Bangkok with her two children. She thought of using her time in Bangkok to the fullest. One day, while walking around Bangkok, she saw a beauty training college. Considering her interest in make-up since childhood and realising her passion for this sector, she joined the training college, and in two years, she completed a diploma course.
Meanwhile, her husband worked for a project overseen by the Thai royal family. One day, she and her husband were invited to dinner at the palace. Seeing Shrestha in a sari, everyone including the queen found it strange and was amazed. Out of curiosity, the queen asked her, "Where are you from?"
She replied that she was from the land of Buddha, Nepal. The queen was happy. The queen then asked Shrestha about her work in Bangkok. She answered she was doing a beautician course.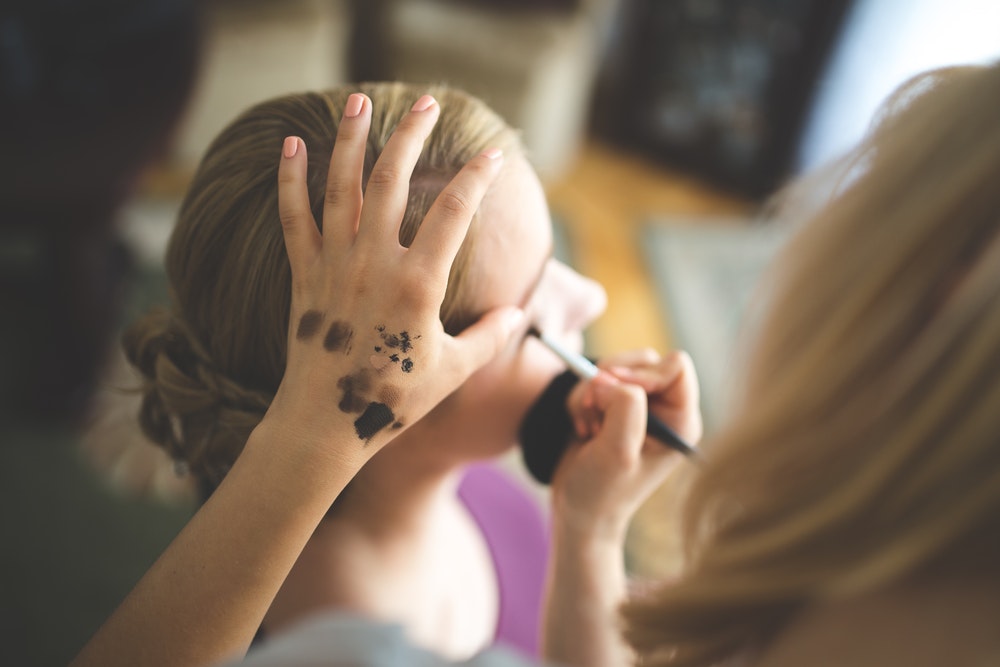 The queen was surprised again and asked, "Is there such a business in your country?"
From that moment only, Shrestha decided to return to Nepal and start something no one else had done. As per her decision, she returned to Nepal in 1979 and planned to start her work immediately.
However, there were many disruptions on her way. Beauty products were not available in Nepal. Initially, except for her husband, everyone in the family did not support her, rather they discouraged her. Eventually, she had to choose between family and profession. She chose her profession and moved away from her joint family.
The couple left their family and rented a two-storey house in Kupandol for 500 rupees a month. She started her business in a room in the same house by investing Rs 10,000 with some of the products that she had brought from Bangkok. The price list of the services she offered at the beginning is still safe with Shrestha.
In the initial days, rarely some customers used to come. Shrestha remembers that even the customers who came were ashamed that this was something that only the royal family could do. At that time, many Rana and Shah families used to live in and around Kupandol.
There was neither television nor social media to inform/advertise about her business then. She was very tense as no customers were visiting her salon. Still, she did not give up.
Growing popularity
One day, she provided her service to a woman. That lady was impressed and she then told another woman about her service. Subsequently, by word of mouth, the number of customers gradually increased in her parlour, knowing that there was no need to go to India and other countries for makeup. Gradually, she became so busy that she did not even have time for a break as well.
Though necessary items for the salon were not available then, she managed somehow by opting for local alternatives and by using some of the products brought from Bangkok.
After the establishment of the Nepal Television, the then employees of the television, Rama Singh and Richa Gurung, approached Shrestha with a proposal to run a make-up programme called Ghar Pariwar.
Initially, Shrestha was doubtful as she had no experience in television. However, after realising that other members of the team were also not experts either, her confidence grew and the programme started broadcasting on Nepal Television.
The programme became a superhit and also made her popular. Later, she produced similar programmes for Channel Nepal and Image Channel and gained more than 15 years of experiences in television alongside her business.
While working for TV programmes, she used to spend little time on television and most of the time in her salon. "My parlour used to be flooded by so many customers that I did not even use to have time to eat food on time," she recalls.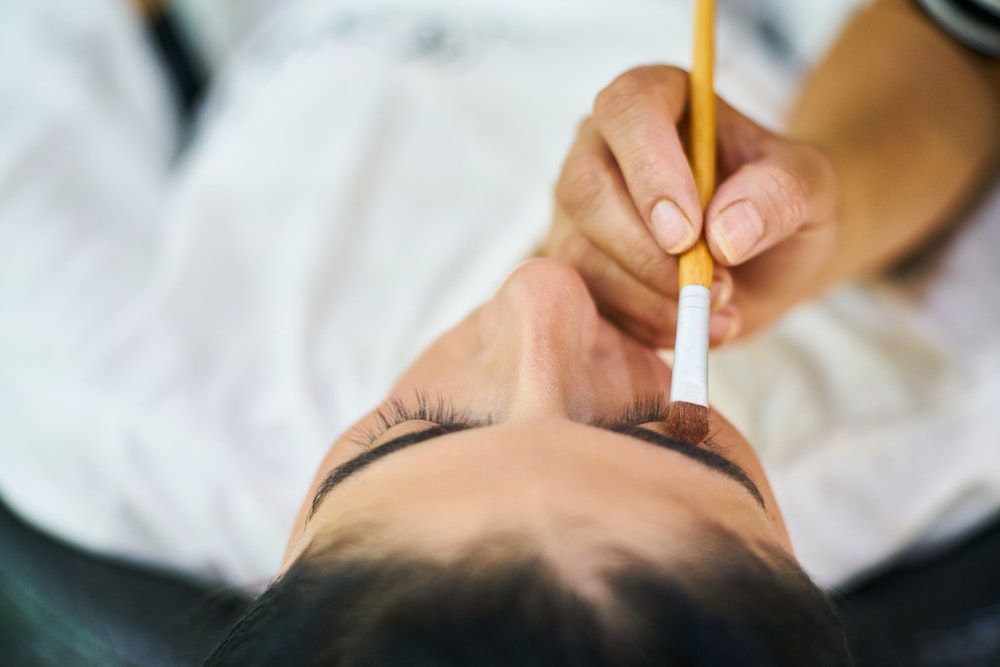 Hectic days
She could not rest even after undergoing uterine surgery. She recalls that a Thai customer came while she was on rest after the operation. That foreign customer was not satisfied with the work done by other staff. That is why Shrestha had to come to work on her own for that lady.
Due to her busy schedule, she was unable to spend time with her family. Both her sons used to study at Budhanilakantha School. Even when they used to come home during the holidays, it was difficult for them to spend time with his mother.
One day, to steal their mother's time, her sons pasted a pamphlet that read 'Salon closed today'. Though Shrestha was in the salon only, seeing that pamphlet, many customers returned.
When she came to know about this trick of her sons, she felt bad that she had not spent enough time with her sons. After this, she started making time for her family also.
Meanwhile, she was gradually making progress. She moved into another bigger place, rented for Rs 1,500 a month. After a few years, she moved again, to an even bigger house. Finally, she bought a land plot on her own and build a house there.
That evil day
The family was doing well. Her sons had also grown up. The eldest son was 20 and the youngest 17. Meanwhile, she was planning to open a training centre with the aim of making others self-employed rather than just running a beauty salon.
Meanwhile, her younger son was also interested in this. Even though he was young, he was like her mentor. "He kept advising me about many things. He was also very good in his studies," recalls Shrestha. "My younger son was preparing for the SLC. His goal was to top the examinations. But, the god had planned something else."
At that time, Shrestha's husband was working at the Hetaunda Forest Office. One day, her husband and her youngest son were on their way to Hetaunda. Their car crashed on the way. The husband's hand was broken in the crash and the Shrestha couple lost their son. Kamala Shrestha was devastated by the death of her son. Even today, while sharing this, her eyes get teary.
She somehow coped with this irreplaceable loss. In order to fulfil the wish of her lost son, she went to the Council for Technical Education and Vocational Training with her proposal to start a beauty course. However, the CTEVT was reluctant initially.
Finally, after two years, she got the affiliation and began teaching a recognised beauty course. She started this work with four students. It was also the first beautician training institute in Nepal. She trained girls as well as boys in hair cutting 25 years ago. By working one after another, she took the beauty business to new heights in Nepal.
Leader of beauty professionals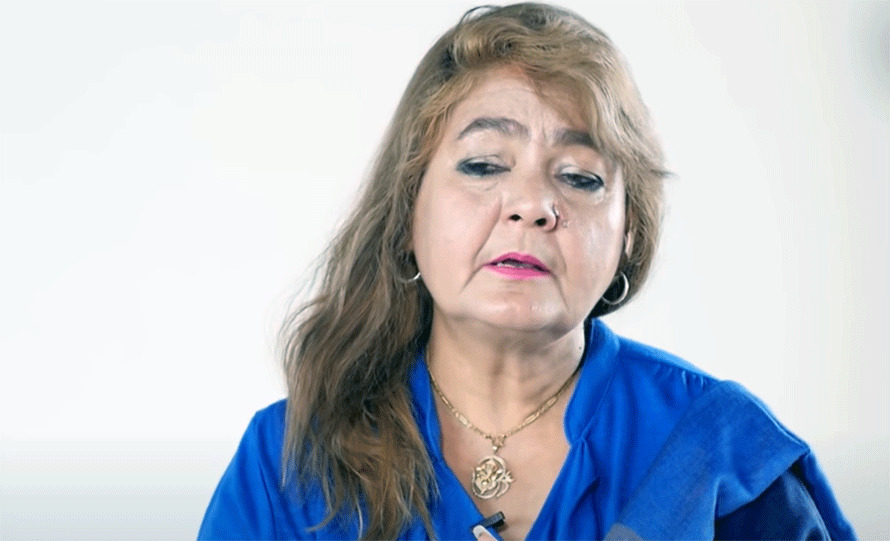 After becoming successful in the industry, big industrialists urged Shrestha to join the Federation of Nepalese Chambers of Commerce and Industry. It was the beginning of her journey to 'business politics'.
As of now, she is active in her own business as well as politics of the private sector. She has become the leader of many women entrepreneurs.
She aims to take the lead of the Federation of Nepali Chambers of Commerce and Industry once. She views, "Not only men, but women also can stand out via competitions."
As more and more entrepreneurs were added to the beauty business, there were also demands about opening a professional association of beauty workers. Consequently, everyone urged Shrestha to lead. Accepting this, she opened the Beautician Professional Association, Nepal in 2007. She is still the unopposed president of the association. The organisation is spread in all 77 districts of the country with more 300,000 members.
Within a few months of opening this association, she was made an institutional member of the Federation of Nepalese Chambers of Commerce and Industry. Likewise, on the commodity side, she became a central member of the federation thrice in a row.
The FNCCI's election to be held last April has been postponed due to the lockdown. Now, the election is scheduled to be held in November. In this election, Shrestha was preparing to contest for the vice-president from the commodity group. Many also promised to help her. However, by now, she is thinking of repeating herself as a central member this time.
Perseverance pays off
Over these years, Shrestha trained many to become self-employed. Likewise, she also repeatedly pleaded with the government that people in remote areas could not pay the VAT on beauty products. Eventually, the government listened, and that rule was revoked.
Meanwhile, she also had been demanding that the beauty business be kept under the service sector. After many requests, it was listed in the service sector during the term of Industry and Commerce Minister Mahesh Basnet.
Similarly, as a result of Shrestha's relentless initiative, 'aesthetics and beauty' has been included in the curricula of 9th, 10th, 11th and 12th classes as an optional subject from this academic session. She says it took her seven years to convince the government.
"It's a huge success for me. My efforts have paid off," gracefully shares Shrestha.
Shrestha asserts that this course will now create self-employment and employment opportunities for many. She believes that she has reached this height in her life only because she has never even given up on her profession despite any stress in her life.
As of now, she is teaching online to those who want to learn about beauty salon services. Now, she aims to create employment for another 50,000 people. To achieve this, she plans to open 25 training centres in all seven provinces and create self-employment opportunities in coordination and collaboration with the local governments.
"Many have lost their jobs due to the Covid-19 pandemic. Many have returned and still are returning to Nepal. How to manage those unemployed? We are thinking about managing them. We can provide employment to them within two months by providing them training under this programme," she claims.
She recalls, "When I started this business, many people used to call me 'barber'." Even her relatives who used to take her negatively yesterday are now praising Shrestha. Before dying, her father-in-law was happy with her and regretted that he had scolded her before.
At the age of 63 also, she has not thought about retiring from the business. She thinks that he will remain active in the business as long as she can walk and move.
"I have dedicated my life to this business. I don't want to retire right now," she says, "Even when my legs will be weak, I will be working, be it by crawling as well, and enjoying this work."
This business not only raised her financial status but also garnered her much respect and prestige. Shrestha has now become a household name in the industry.