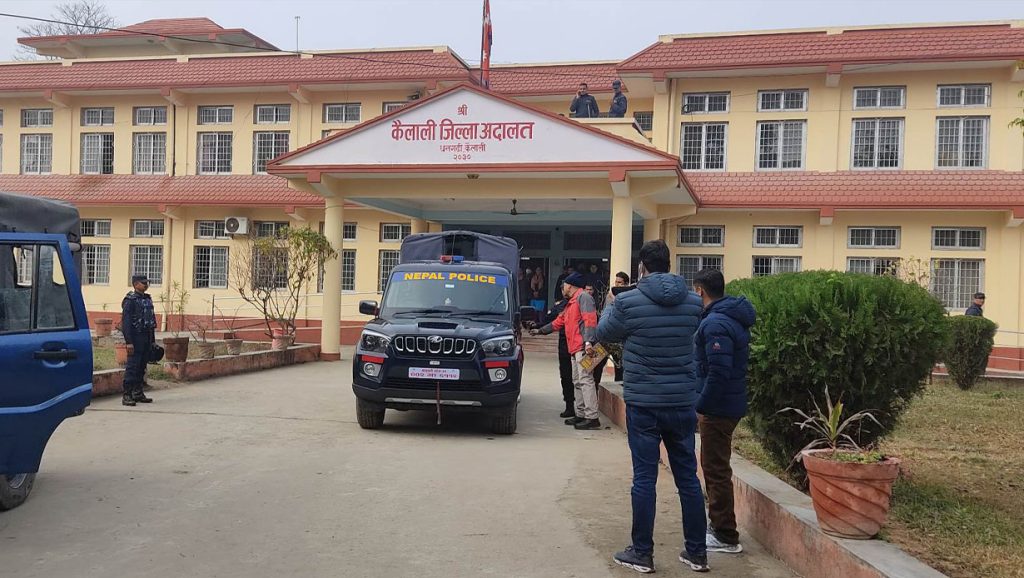 Dhangadhi, February 3
Nagarik Unmukti Party lawmaker Arun Kumar Chaudhary, found to be a fugitive who had yet to serve a six-month jail sentence ordered by the Kailali District Court, has been sent to jail for the execution of the verdict.
One day after a police team arrested him in Kohalpur of Banke, the court sent him to jail on Friday morning, informs Rajendra Joshi, an official at the court.
Although section 155 of the National Criminal Procedure (Code) Act, 2017, allows people sentenced to less than one year of imprisonment to skip the sentence by paying an additional fine, Chaudhary did not choose the option, according to Joshi.
Nonetheless, he can still apply for the facility from the prison or even file an appeal to review the case at the high court, he adds.
It has been found that the court some 13 years ago convicted Arun Kumar Chaudhary, Parshuram Chaudhary, and Bir Bahadur Chaudhary of setting a tractor on fire. Besides the jail sentence, they were ordered to pay Rs 875,000 in fines.
After one of the convicts, Bir Bahadur Chaudhary was arrested on Friday last week, it was found that lawmaker Chaudhary was also involved in the case.
Arun Kumar Chaudhary was elected to the House of Representatives to represent Kailali 2 in the general elections held in November 2022.