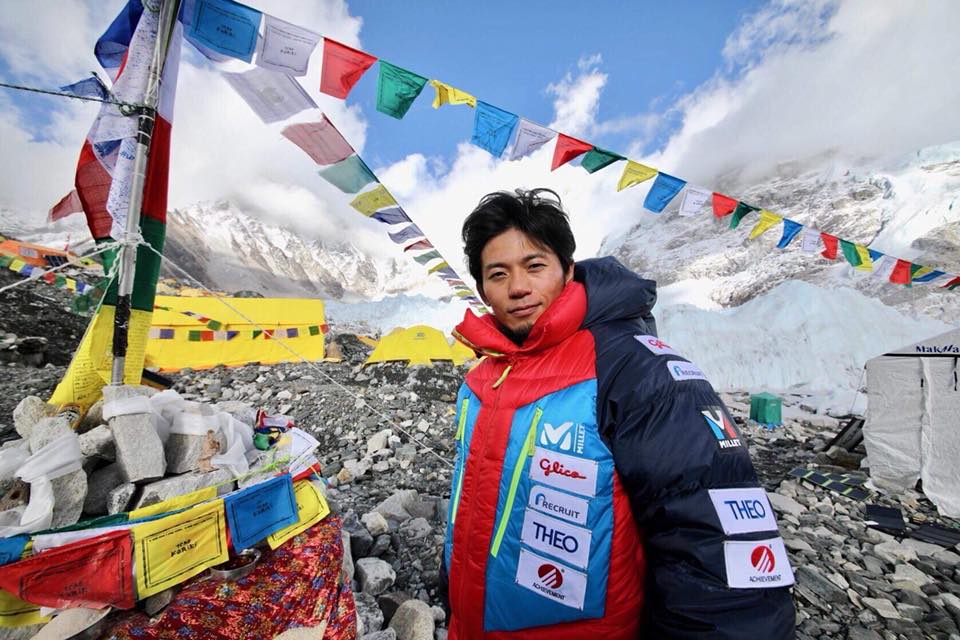 A Japanese man has been found dead on Everest this morning officials said as the mountaineering season nears its end in the Himalayas.
Thirty-six-year-old Nobukazu Kuriki, who was attempting to climb the 8,848m peak solo without oxygen, is the third to die on the mountain this climbing season.
"The climber was found dead in his tent on Camp III (7,200m)," said Tikaram Gurung, Managing Director at Bochi Bochi Treks, the organiser of his expedition. Department of Tourism spokesperson Ram Prasad Sapkota said that the body is now being brought to Lukla, the gateway to Everest.
Officials say that they can't comment on the cause of his death as an autopsy is yet to be carried out.
Kuriki's previous climbs were in the autumn season as he prefers to climb in winter, alone and with minimal gear.
This was his sixth attempt to climb Everest, and first during the spring season. He was forced to abandon the climb each time with the summit in view.
In 2012, he lost all of his fingers and one thumb after spending two days in a snow hole at 27,000 feet (8,230m) in temperatures lower than -20C.
Macedonian Gjeorgi Petkov and Lam Babu Sherpa are the two others who have died on Everest this climbing season so far. The season normally ends around the first week of June. Over 300 climbers have made to the top of Everest this season.