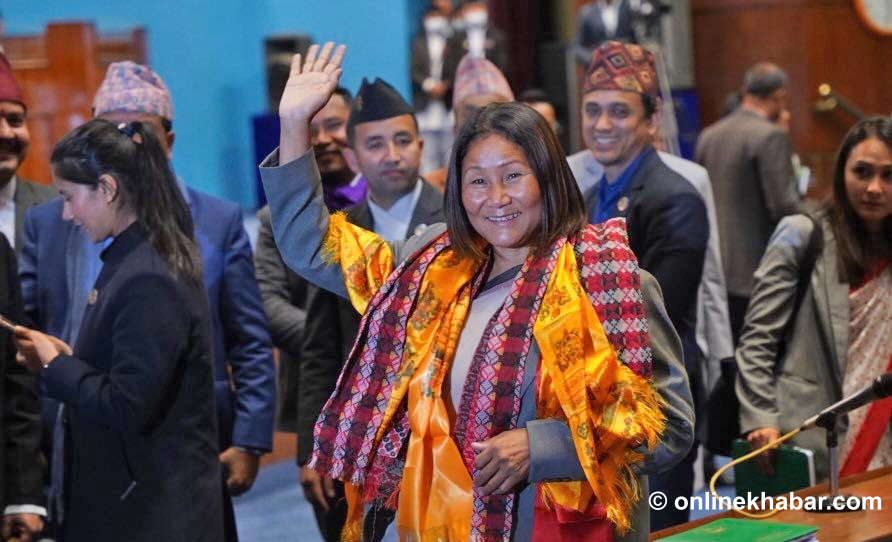 Kathmandu, January 21
Indira Rana Magar of the Rastriya Swatantra Party has been elected the deputy speaker of the House of Representatives.
The House elected Magar to the position after she got 166 votes to defeat her sole competitor, Mukta Kumari Yadav. Out of 275 members of the House of Representatives, 264 participated in the election.
Magar and Yadav filed their candidacy for the position of deputy speaker in the House of Representatives yesterday.
Rana Magar was supported by the ruling alliance that includes CPN-UML, CPN-Maoist Centre and Rastriya Prajatantra Party besides the RSP. Yadav was supported by the CPN-Unified Socialist and the Loktantrik Samajbadi Party Nepal besides the Congress.