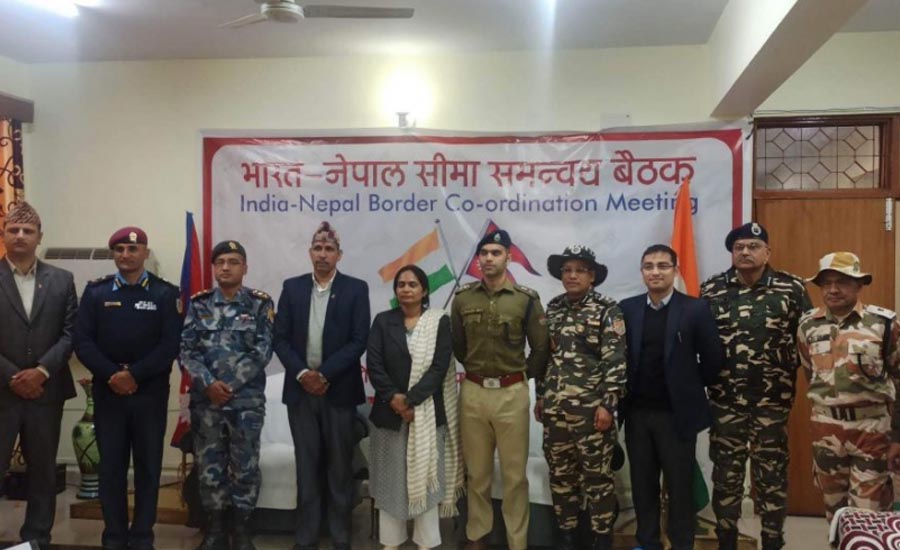 Dhangadi, December 8
An agreement has been reached between India and Nepal to stop the embankment construction being done unilaterally by India on the banks of the Mahakali river in Darchula.
In a meeting held between officials from Nepal and India in Dharchula in Pithoragarh in India, an agreement was made in principle to immediately stop work in the disputed area, the chief district officer of Darchula, Dhirgharaj Upadhyay, informs.
In areas where there is no dispute, the Indian side will continue with its work.
The meeting was held in the presence of Darchula CDO Upadhyay, the district's Armed Police Chief SP Dambar Bista, Nepal Police Chief DSP Tarkaraj Pandey and other security agency heads and representatives.
Security officials including the district magistrate of Pithoragarh, India, participated in the meeting.
There was a dispute when India started constructing a concrete embankment unilaterally by turning the flow of the Mahakali river towards Nepal in Khalanga area near the headquarters.
The local residents also demonstrated demanding to stop the construction work. At the request of the District Administration Office, the Ministry of Foreign Affairs had also sent a diplomatic note to India asking India to stop the work.