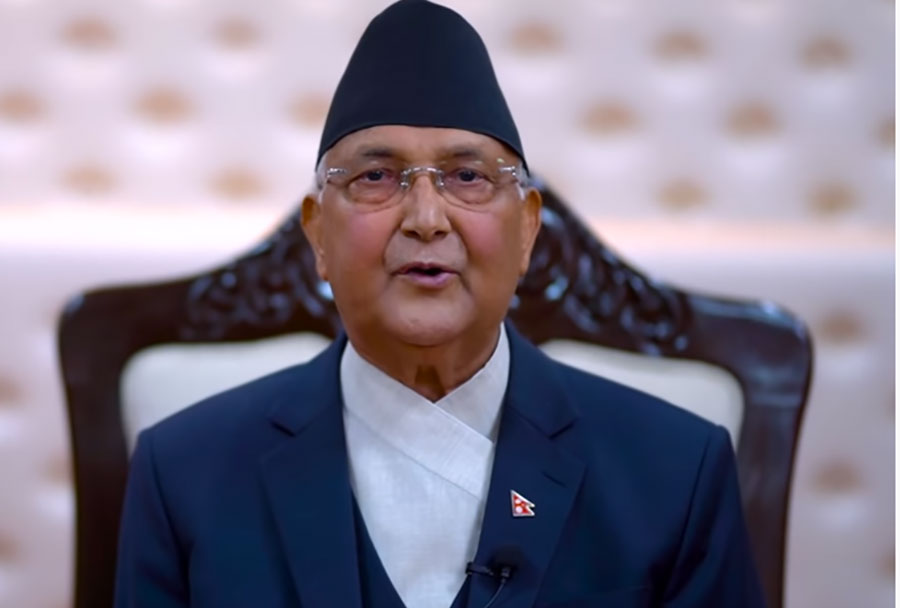 Kathmandu, May 1
Nepal's Prime Minister KP Sharma Oli, who is apparently losing his popularity inside and outside the party, has once again criticised mass media and social media users, claiming they made efforts to push the country towards instability.
Oli's statement comes around a week after his government issued two controversial ordinances that forcefully kicked off a new round of political debate in the country. Whereas the media and social media users had warned that the ordinances would lead the country towards a crisis, Oli had justified their rationale at first. However, he was forced to withdraw them after four days owing to pressures inside his party.
In his video address on the occasion of International Labour Day (May Day) on Friday, Oli says, "Today, some media of Nepal and social media (users) are engaged in disseminating news and other discussions that push the country towards instability, against stability, permanence, and development. On the one hand, the entire citizenry, along with the world, is fighting against the coronavirus pandemic; but on the other, there are efforts of instability taking advantage of this situation. It is sad."
The prime minister says he, his government and his party will not tolerate such efforts and foil them.