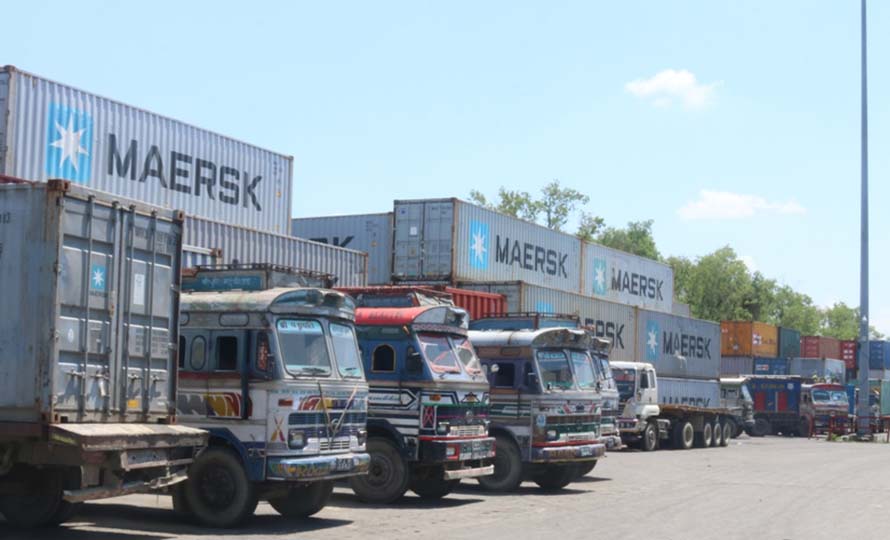 Kathmandu, March 23
Records about Nepal's international trade activities in the first eight months of the current fiscal year have shown that the graphs of imports, exports and the trade deficit decreased compared to last year.
The Department of Customs says Nepal spent Rs 1.058 trillion on imports from mid-July 2022 till mid-mid-March 2023. In this period, Nepal exported goods worth Rs 104 billion.
The imports and exports are respectively 19.13 per cent and 29.07 per cent less than the figures recorded in the same period last year, according to the department.
A fall in imports could have been considered a positive development if the exports had gone up. But, the decrease in exports is even higher.
Meanwhile, the international trade deficit in the period has stood at Rs 953.58 billion, which is 17.86 per cent less than the amount recorded last year (Rs 1.16 trillion).