In 2015, when a devastating earthquake razed entire villages to ground in Nepal, renowned fashion designer Prabal Gurung was giving final touches to his new collection in New York. Looking at the harrowing scenes of destruction from afar, Gurung, and his Shikshya Foundation Nepal, immediately started work to provide relief in whatever way possible to areas hit hard by the temblor.
Even before the April 25 quake, the foundation, he established in 2011, along with Kumidini Shrestha, had been working towards educating children in remote areas of Nepal where education is not easily accessible.
The foundation, along with its partner organisations, has been providing education to children for five years now. With a holistic approach to education, the foundation stresses on the qualitative development of children by engaging them with the help of arts.
Onlinekhabar talked to Gurung about the foundation's work, especially after the quake.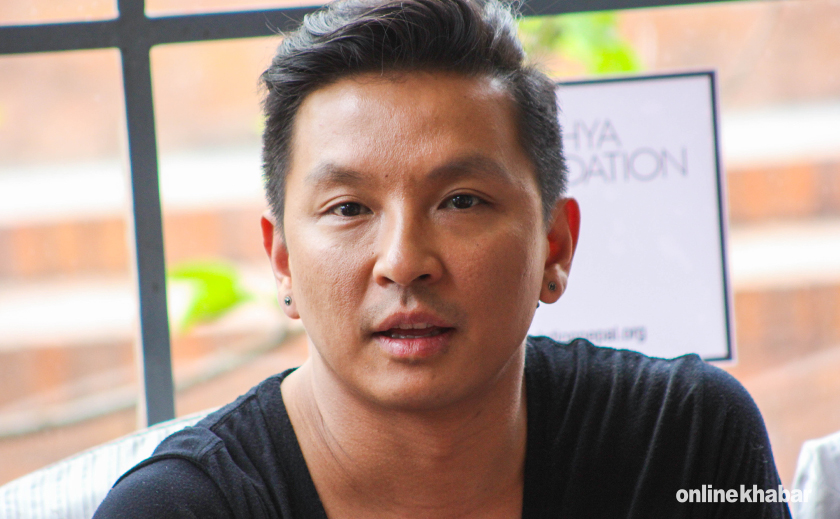 What was your first reaction to last year's earthquake?
It was harrowing. The devastation was apparent and heartbreaking. When I saw the devastation after I came back here recently, it felt like my own identity was crumbling.
When the earthquake happened, my first instinct told me to come to Nepal. But what I realised was that everyone has their expertise and most of the experts were already there. I realised that I would of no use here.
Instead, I focused on continuing the conversation about the quake in the US media. You know how the media works. They get off a story just like that. Instead of coming to Nepal, I felt that my job was to raise funds for the foundation. My latest spring collection was also a part of the fundraising process. That is why it took me one-and-a-half years to come here.
How accurately do you feel the media, both local and international, portrayed the crisis?
That day, most information was fed to me through my family via social media. News channels were there to report but in a situation like this, I think social media is far more accurate and direct. But yeah, the level of the devastation was hard to fathom as I was not personally here.
Any particular place that you have a special attachment with?
The one thing I remember while growing up was that I used to hang out around Patan and Basantapur. The museum in Patan is, according to me, one of the top museums in the world.
There were a lot of sites that I felt sad to see destroyed, but it was when I went to Basantapur that it hit me really hard. What happens is that when the buildings go away, the entire landscape and the skyline changes. When you are used seeing a particular space and all off a sudden everything is gone, it gives an empty feeling. I felt empty.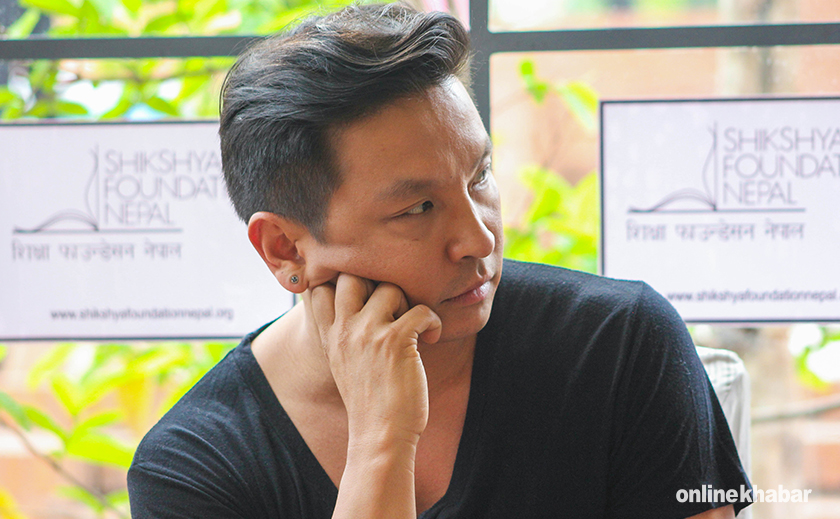 Could you tell us about the early days of the foundation?
I started Shikshya Foundation Nepal in 2011 with my sister Kumidini Shrestha, along with Rati Shah, Riva Thapa and Rupali Golchha.
We established the foundation not with the goal of changing the world. We wanted to bring changes to the lives of people we touch in the most qualitative ways possible. We are not under the delusion that we are going to change the whole of Nepal with the foundation. We are doing whatever we can do within our reach.
A lot has been done to improve the way children are taught in remote areas, but not enough has been done to check dropouts. How do you encourage parents to let their children continue education?
We try to convince the parents that the help we provide is not one-time aid. We support the education of their children till the time they get into college and get a job. I think that itself is an assurance enough for the parents. We collaborate with credible foundations so they are the ones to make sure that the funding reaches the right people.
The foundation has a special interest in educating girls. Have you faced any resistance from villagers regarding this?
I'd say at least after the earthquake the villagers were so much in distress that any kind of change was welcome. People in remote areas are in fact very cooperative. Our work would not have been possible without the collaboration of the locals.
---
When the earthquake happened, my first instinct told me to come to Nepal. But what I realised was that everyone has their expertise and most of the experts were already there. I realised that I would of no use here.
---
Apart from education, the foundation also focuses on the arts. How are you promoting art in a way that children enjoy doing it?
Education and learning should not happen in the confines of the classroom. It can happen through the arts. With the foundation's support, Naad Sangeet Pathshala has been providing free music lessons to about 200 children.
Srijanalaya, after the earthquake, went to Rasuwa and Gyachhok with an entire team of artists. Even Circus Kathmandu was a part of it. It was art therapy.
How can the general people be involved with the foundation?
We started the organisation with a few like-minded people. We wanted to be really hands-on with our team so the number of people involved is small. We are discussing how we can engage more people who wish to support our foundation.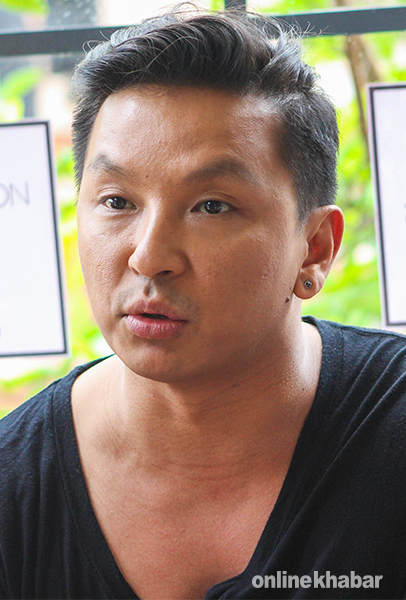 Right now we are doing things on our own, but we do want to engage more people.
What are your plans for the foundation?
We thought we would do everything on a voluntarily basis with whatever resource we could manage, but things grew much quicker than any one of us could imagine.
We plan to continue doing what we are currently doing: providing education that is holistic. Our goal is to channelise our collective passion into something meaningful. We don't care if the change is small or big, we only care about bringing change.
Our goal is to lead by example and it's the only thing we can do right now.