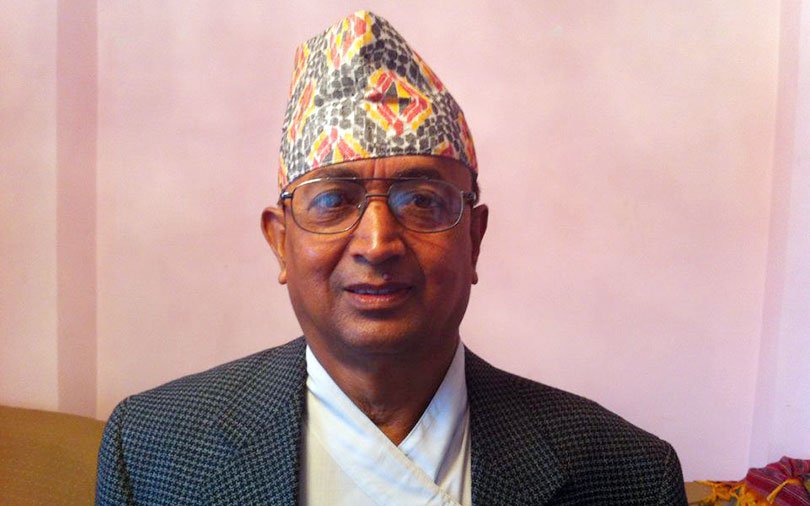 Kathmandu, January 4
Rastriya Prajatantra Party leader Dilnath Giri, who has recently been sacked from the position of Urban Development Minister after the recommendation of his party Chairman and Deputy Prime Minister Kamal Thapa, says his position was snatched away for denying contracts to people favoured by Thapa.
"I could not assist him to implement his plan. Currently, projects worth Rs 15 billion are in the pipeline. I could not do anything wrong to these projects," Giri says in an interview with Onlinekhabar, "Therefore, Thapa is taking charge of the ministry after removing him."
Giri says Thapa had directed him to launch a fundraising campaign before the polls. But, he could not do it, so enraged Thapa told him to hand over all financial tasks at the Ministry to state minister Kunti Shahi.
"There are numerous such transactions. I have been made a scapegoat to make all such plays favourable to him."
Meanwhile, Giri also accuses Thapa of ditching the party's agenda to stay in power.
"After the promulgation of constitution, we betrayed people. Kamal Thapaji got nakedly indulged in the power game. Ditching the party's agenda, he proposed and seconded presidential and vice-presidential candidates. It was said that the party could give up both agendas of monarchy and Hindu state if need be," he says, "Thapa betrayed the King as well as people."