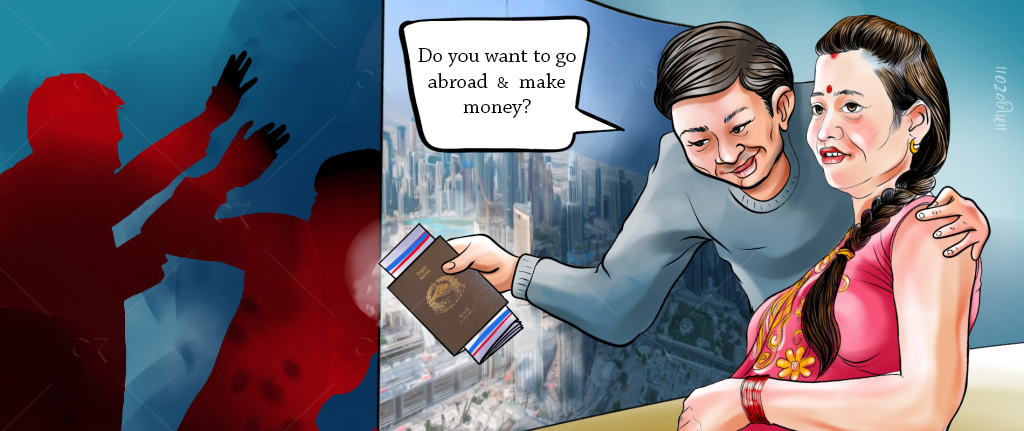 Sita (name changed), a 35-year-old woman from Dang, Ghorahi, was eager to go abroad for work. Unaware of how to get away, she trusted her brother-in-law, Bhim Bahadur BK to help her get out of the country. BK worked as a local agent facilitating the process for foreign job opportunities. He had enticed her with a monthly earning of Rs 50,000 and promised her a free visa and ticket for the travel.
Trusting him, Sita left home at the end of January 2022 and was introduced to another agent – Prem Sunar. Sunar took her to India through the Nepalganj border, but in all this, Sita did not know where she was being taken to.
"In India, along with 20 other Nepali women, I was kept confined in a room for 17 days," she says.
Shortly after, they were taken to Dubai on visit visas, even though they were told they were going to Oman from Dubai, she was sent to Kuwait as a domestic worker in a local's house.
Soon she realised what a terrible mistake she had made. In Kuwait, she was treated like a slave. She was barred from contacting her family and was physically abused by her employer who made her work excessively.
"I realised that I can't stay here. I worked over 16 hours a day and they still made me work even more. It was terrible," Sita says.
Unable to bear the unreasonable work pressure and torment any further, one day she mustered the courage to express her longing to return home. In a fit of rage, her employer disclosed the horrifying truth that he had purchased her for Rs 500,000 and declared that he would only allow her to leave if she could pay that exact amount.
"Only then did I find out that I was sold and how my brother-in-law and the agent Sunar had illegally sent me here without a work permit," Sita says.
Sita somehow managed to secretly contact her family through social media, requesting their help to rescue her. Finally, after nearly two months of ordeal and her family's efforts, she is now in Nepal.
***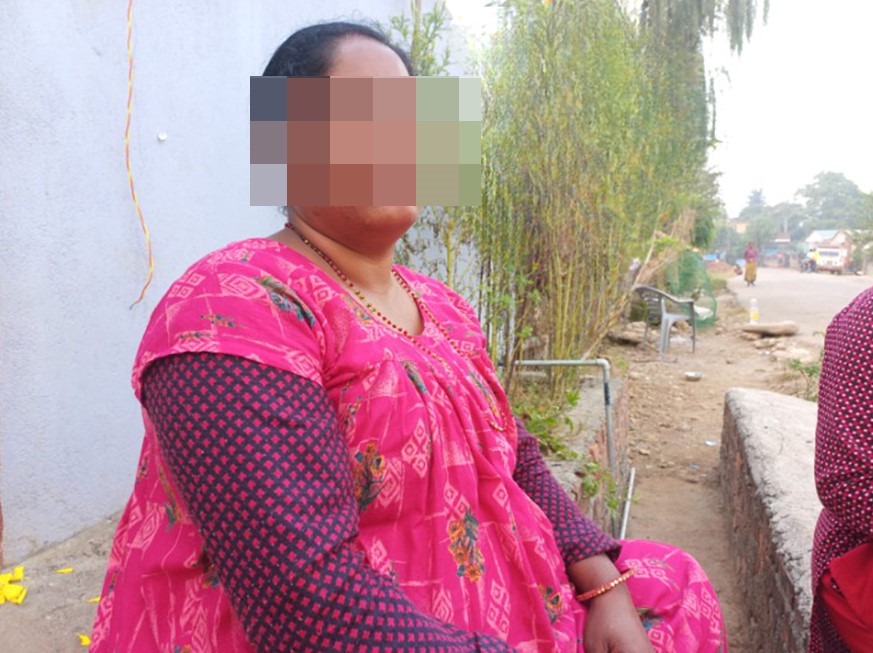 In the first week of July last year, 25-year-old Sarita (name changed) from Kapurkot of Salyan was rescued from Saudi Arabia. Ishwari Gharti Magar, a member of the House of Representatives of Rolpa, reached the airport to welcome her.
Sarita had fallen into the trap of a broker and was taken to Saudi Arabia while en route to India around September 2022. A sister, she was related to (who wished to remain anonymous), had got Sarita in touch with an agent – Arjun Pariyar from Lamahi of Dang.
Pariyar enticed her with promises of lucrative earnings and sent her to Saudi Arabia through India. Unfortunately, the reality was far from what was promised, as she found herself caught in an illegal and exploitative situation.
Despite working nine hours a day, she was not paid for six months. When she finally mustered the courage to ask for her wages, she was severely beaten. One day, she managed to escape and reached the Nepali Embassy seeking help.
With the assistance of the International Rolpali Service Society, she came back to Nepal on July 15 and reunited with her family. Reflecting on her ordeal, Sarita expressed her feelings of being deceived by both relatives and brokers.
She says, "Relatives and brokers tricked me. If I had known that they would sell me abroad like this, I would not have gone."
***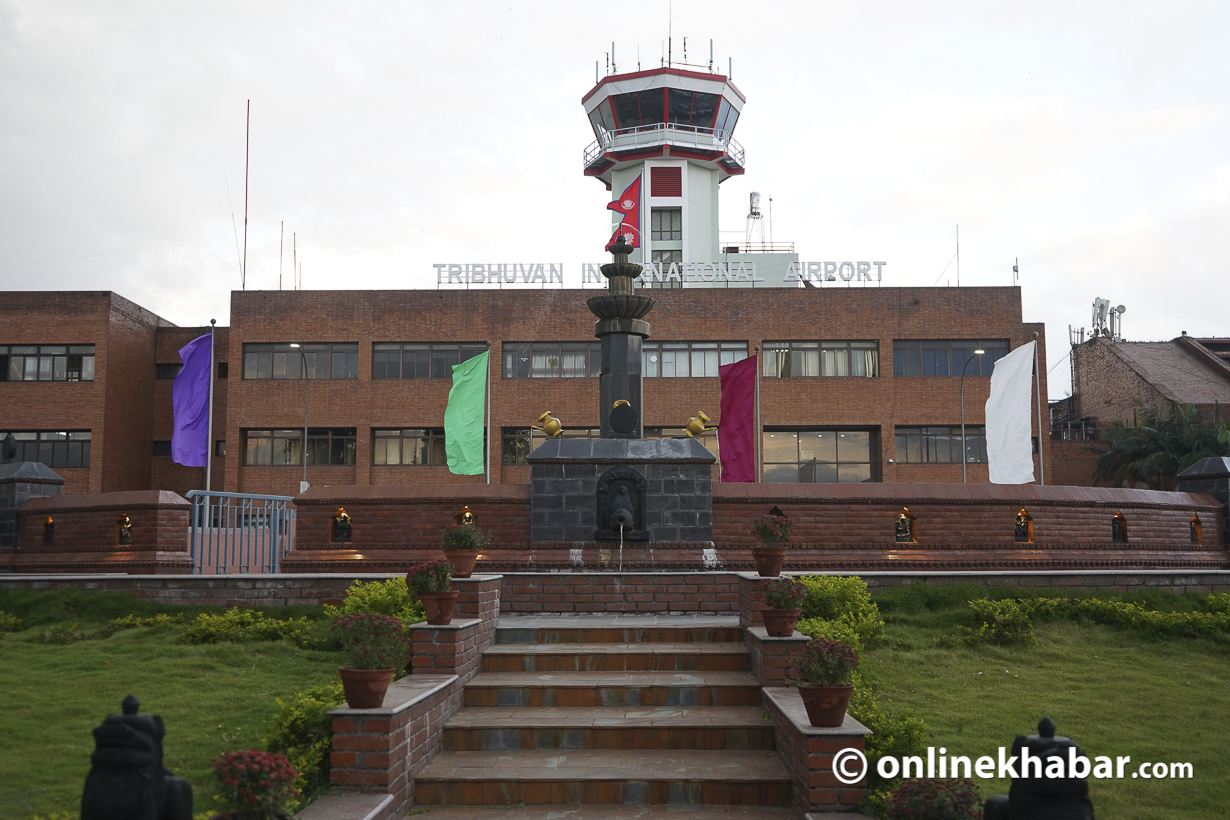 After her husband remarried, Laxmi (name changed) from Kohalpur in Banke found it challenging to raise her two sons and daughter on her own. Seeing her struggle, Manoj Karki, a relative from the village, suggested that she should go abroad to earn money. He introduced her to an agent named Santa Bahadur Tamang in Kathmandu.
During her stay in Kathmandu, Tamang supported her financially and paid for her visa too. He told her everything was in place for her to leave for Kuwait. But he deceived her by taking her to Nepalgunj, using the excuse that it would be faster than travelling directly from Kathmandu. She was then taken to Mumbai where she spent two weeks before being further taken to Kuwait through Dubai, around September 2020.
As she reached the house of her employer, she also realised she had been sold for Rs 200,000. Her employer was short-tempered and would resort to punching her or beating her with a stick.
"Sometimes he would keep me locked in the toilet for hours without even giving me food," says Laxmi.
Exhausted and desperate to escape the abuse, she changed her place of work, hoping for a better situation. However, her circumstances hardly improved. In one of the houses where she was employed, she worked alongside another woman. Tragically, one day, the owner flew into a rage and pushed the woman off the second floor, accusing her of skipping work.
This traumatised her and Laxmi reached out to her family.
"After crying for four months, the agent sent me home," she says.
Human trafficking in the guise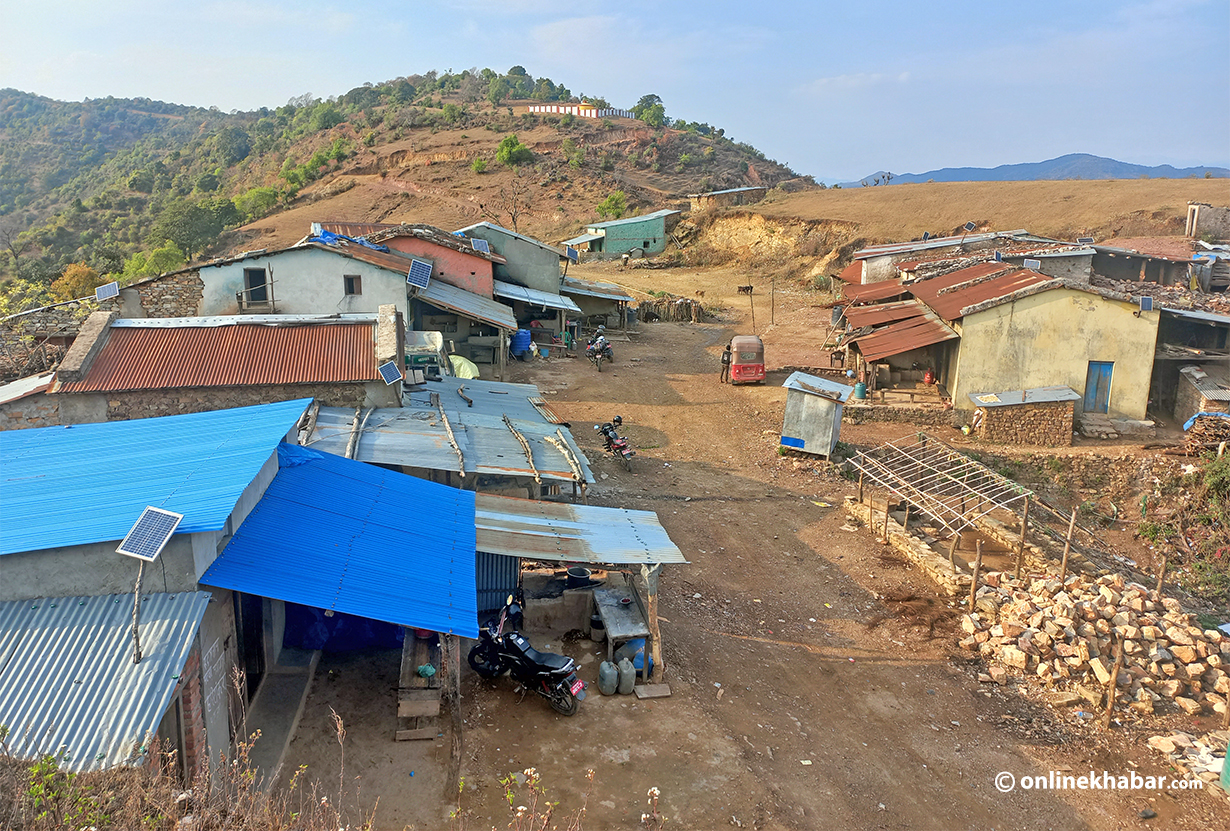 The testimonials above are just a few of the many but they highlight the alarming prevalence of human trafficking under the guise of foreign employment in Nepal. Despite the mandatory requirement of a work permit for individuals seeking to work abroad, a distressing number of women continue to fall prey to human trafficking and end up being sold as domestic workers in Gulf countries.
This smuggling network has extended to the villages, where relatives and acquaintances play a significant role. They often pose as agents of foreign employment companies, enticing vulnerable women with false promises of earning money. These individuals are part of a larger human trafficking network that has infiltrated all levels of society, exploiting the hardships of women and facilitating their illegal journey to foreign countries.
Rita Lama, a consultant at the Migrant Resource Centre, Dang, expresses concern over how local agents are collaborating with human traffickers to send family members, relatives, and neighbours abroad in pursuit of monetary gains.
The ease of human trafficking is exacerbated by open borders and major crossings in Western Nepal, connected to India. These checkpoints, such as Jamunah, Krishnanagar, Sunauli, Gaddachauki, and Gauriphanta, allow individuals to travel without proper documentation, facilitating the illegal transportation of people across borders.
Maheshwari Bhatt from Maiti Nepal's Kanchanpur branch points out that brokers are exploiting the open border to transport women to the Gulf via India, using the guise of foreign employment as a cover for human trafficking.
Basanta Pun Dalal, the coordinator of the Safe Migration Project for Foreign Employment (SAMI) in Dang, emphasises that financially disadvantaged, vulnerable, and illiterate women from villages are easily lured and taken abroad. Most of these women are single, unemployed, and unaware of the process involved in going abroad.
Disturbingly, some women return to Nepal with children who were born as a result of the sexual abuse they endured while working in Gulf countries. One such case is Karnali Chaudhary (name changed) from Bardiya, who fell into the trap of a broker and returned home with a child from the abuse she suffered at the hands of her employer in the Gulf. Despite facing hardship, she decided to raise the child as her own.
The style of human trafficking has evolved, according to SP Bir Bahadur Wali of District Police Office Dang. Previously, victims were taken to India and sold in brothels, but now the same exploitative practices are carried out under the pretext of foreign employment.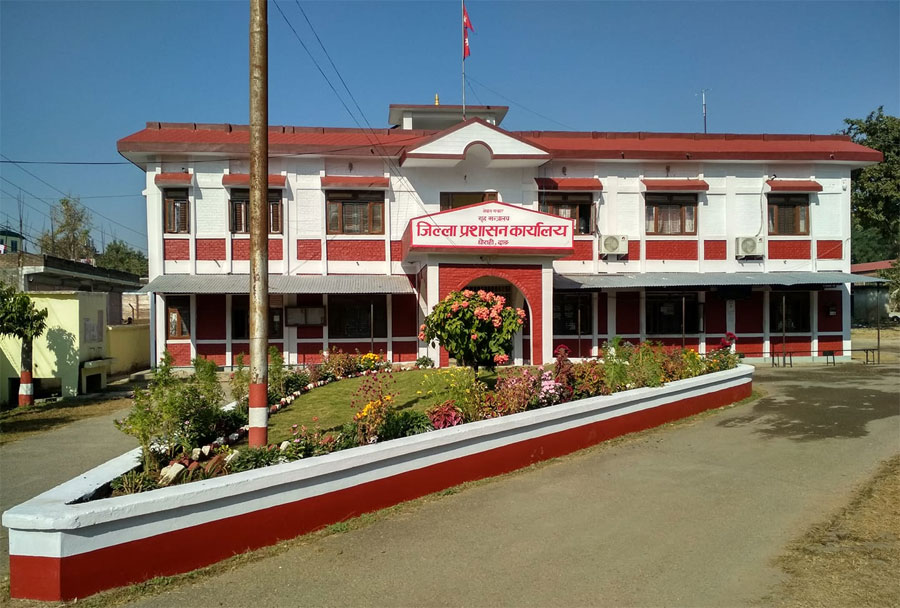 Nepal's laws concerning human trafficking and trafficking disguised as foreign employment suffer from a lack of clarity. Both the Foreign Employment Act and the Human Trafficking and Trafficking Control Act do not explicitly treat human trafficking under the guise of foreign employment as separate and distinct offences or crimes. This ambiguity allows those involved in such trafficking activities to frequently evade punishment, leading to significant challenges in bringing them to justice.
Basanta Pun, the coordinator of SAMI Dang, notes that due to the ambiguity in the law, victims end up registering cases as fraud instead of trafficking. This confusion arises because victims themselves struggle to distinguish whether they have been deceived or trafficked. Additionally, women who have been subjected to sexual violence are reluctant to come forward and report such incidents to protect their privacy and avoid further harm.
SP Bir Bahadur Wali of District Police Office Dang points out three significant challenges in addressing this issue. Firstly, there is a legal complication due to the ambiguity of the laws. Secondly, victims are hesitant to file civil cases, especially when their relatives are involved in the crime. Lastly, many cases go unreported to the police because the victims are often illiterate and vulnerable, unable to navigate the legal process effectively. These factors contribute to the difficulty in tackling trafficking under the guise of foreign employment in Nepal.
---
This story was translated from the original Nepali version and edited for clarity and length.