Huawei Watch GT 2 Pro is the successor of Huawei's Watch GT 2. This is yet another addition to the best smartwatches available in the market in Nepal right now.
Thanks to the portability and smart features, smartwatches are getting a lot more popular these days. This is the very reason every smartphone company is coming out with its own smartwatch series, claiming to create its own technological ecosystem.
Companies like Samsung, Apple, OnePlus, Realme and Xiaomi have their own share of smartwatches and smart bands in the market right now. In comparison to them, Huawei is not really a popular choice these days but offers a lot for users.
Let's see what Huawei Watch GT 2 Pro has to offer.
Specifications
Dimension
46.7mm*46.7mm*11.4mm
Weight
52 grams (without the strap)
Display
1.39-inch AMOLED
Resolution
454*454 pixels
Watch case
Titanium+sapphire glass
Sensors
Accelerometer
Gyroscope
Geomagnetic
Optical heart rate
Air pressure
Software
Huawei Lite OS
Processor
Kirin A1+STL4R9
Storage
4GB
Battery
455mAh, wireless charging
Battery life
14 days for typical use
System requirements
Android 5.0 or higher iOS 9 or later
Connectivity
GPS-supported Bluetooth 5.1
Audio
Speaker supported
Microphone supported
Companion app
Huawei Health (Android /iOS)
Colour
Nebula grey, night black
Price
Rs 34,990
Design and display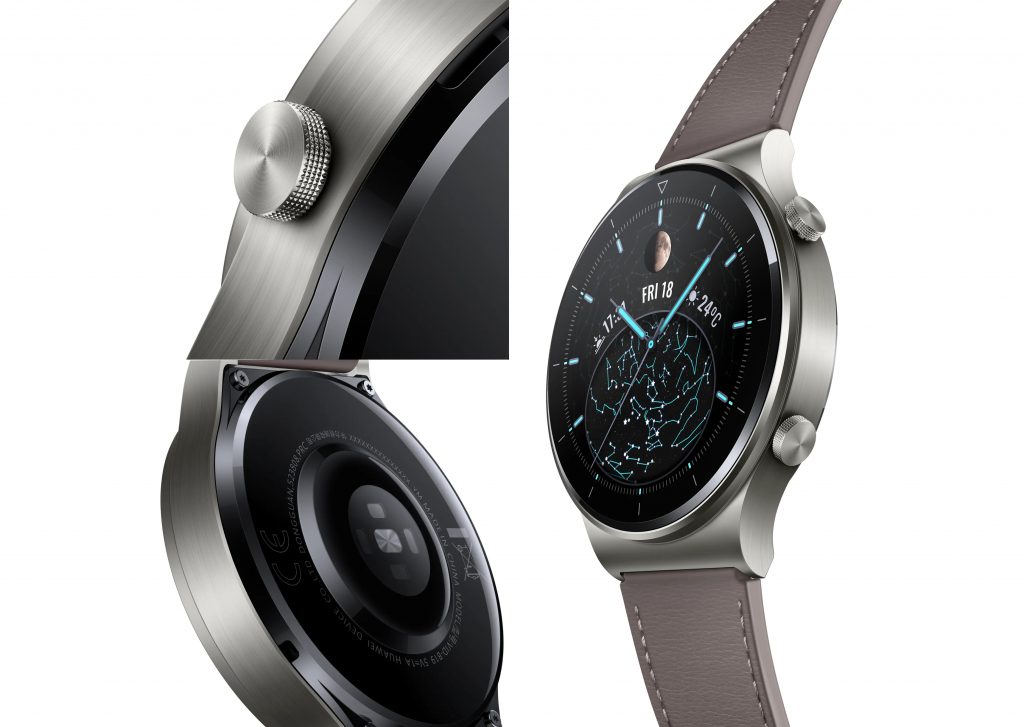 Huawei Watch GT 2 Pro offers two models–Sports and Classic–and both of them offer an elegant design. Both models have a similar build and feature a water-resistant sapphire watch dial paired up with a titanium frame. This makes the watch lightweight as well as adds a solid design. The ceramic back of the watch is glossy and is skin-friendly, which ensures comfortability while wearing.
The watch has two buttons at the side, a power button and a function button. The two models of the watch differ on the strap option: with the Sports variant flaunting silicon strap whereas the Classic model has a premium leather strap.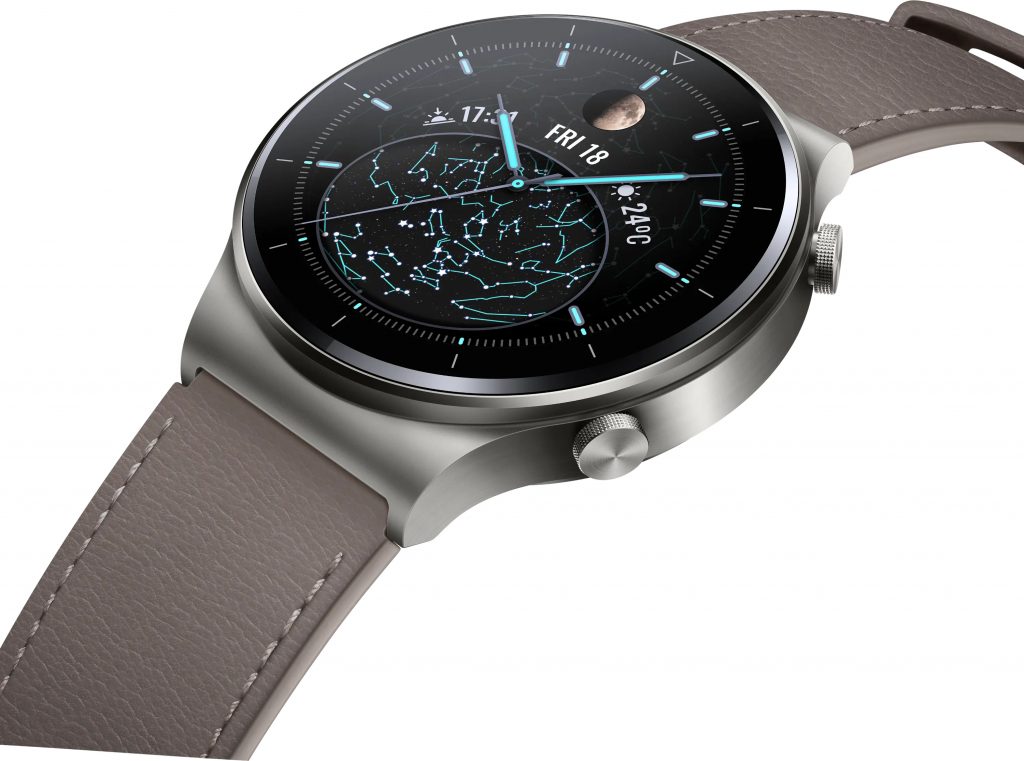 Huawei Watch GT 2 Pro features a 1.39-inch AMOLED display with a resolution of 454*454 pixels. The user will have over 200 watch face options to choose from. The smartwatch also features Huawei Share OneHop that lets you transfer photos from your phone over to the watch to use it as a watch face. With this feature, the user can transfer the photos from their phone to the smartwatch by just tapping the watch to a Huawei smartphone.
Furthermore, the watch supports 5ATM of water resistance (50m depth for 10 minutes).
Performance and battery life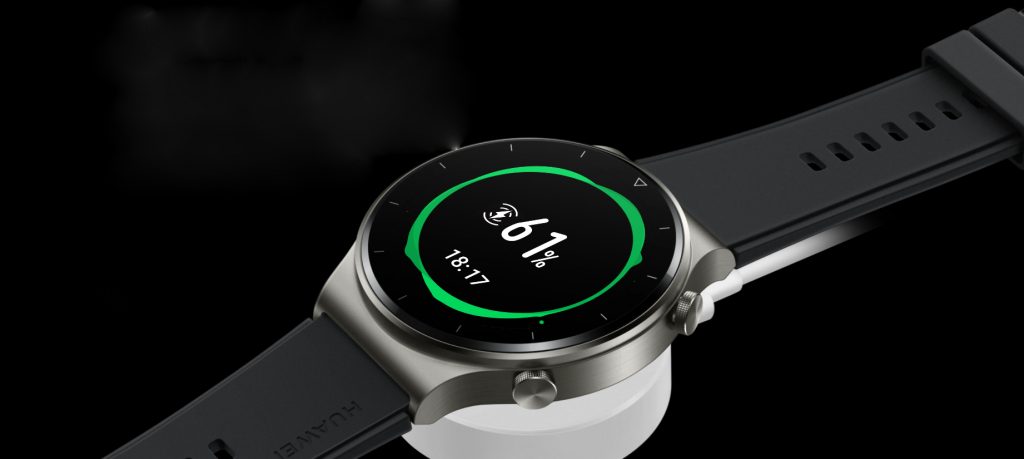 Huawei Watch GT 2 Pro runs on Huawei's LiteOS with the Kirin A1 chipset, Huawei's first wearable chipset. The 4GB of onboard storage on the watch allows the user to store up to 500 songs and the speaker on the watch allows the users to make and attend calls directly from the watch itself.
Giving power to Huawei Watch GT 2 Pro is a 455mAh Li-ion battery and Huawei claims it will give the users two weeks of battery life on normal usage and eight days on heavy usage. Huawei also has added Qi wireless charging on the watch and Huawei claims five minutes of charge will give 10 hours of usage.
Health and fitness tracking
Huawei Watch GT 2 Pro features an abundance of health and fitness tracking features for the users. The watch has over a hundred workout modes such as climbing, rowing, surfing, tennis, etc, keeping track of every movement. The watch also features a personal workout guide offering voice guidance to the users.
The watch also claims to provide accurate monitoring. The upgraded LEDs and four photodiodes collaborate with intelligent AI algorithms, effectively lowering the power consumption while accurately measuring SpO2 or heart rate, providing the user longer protection with one charge. Also, the watch is capable of automatically detecting six types of workouts including indoor/outdoor running, indoor/outdoor walking, elliptical, and rowing.
Huawei Watch GT 2 Pro has health features including oxygen saturation detection, TruSeen 4.0+ 24-hour heart rate tracking, TruSleep 2.0 sleep monitoring, HUAWEI TruRelax stress monitoring, oxygen level (SpO2), and VO2Max oxygen consumption measurement.
Other features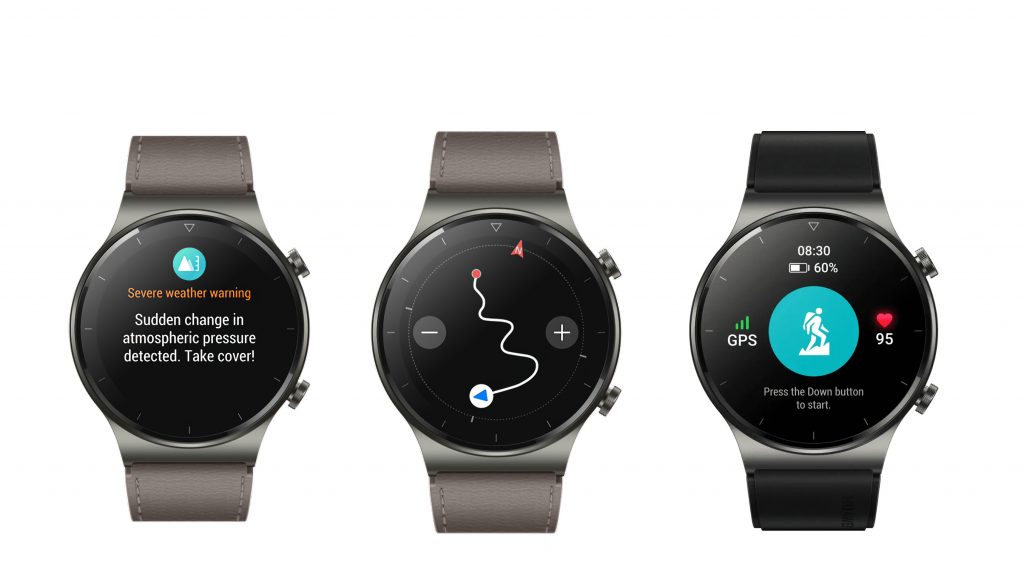 Huawei Watch GT 2 Pro has a built-in GPS. This has allowed Huawei to add a new "route back" feature to the watch. With this feature, the GT 2 Pro will track your route and serve as a backup option if you find yourself lost on the way and guide you back to where you came from.
The Watch GT 2 Pro also has a built-in barometer that notifies the user of sudden weather changes. It detects air pressure changes in real-time to provide useful reminders so they can always be prepared for trips or outdoor adventures.
The watch also works as a remote shutter. The user can place their phone anywhere on the range of the watch and can still snap a photo with a simple touch on the watch.
Huawei Health is the companion app of the Huawei Watch GT 2 Pro. It supports both Android and iOS devices. The devices should have Android 5.0 or higher or in the case of Apple products, iOS 9 or later to be able to connect with the watch. With the app, the user can have access to sports activity data, a personal guide in fitness, dynamic tracking, health data, device management and watch faces.
The price of the Huawei Watch GT 2 Pro is Rs 34,990.