As crocodiles mate and lay eggs – even if they did not hatch – hope rises for the gharial crocodile in Bangladesh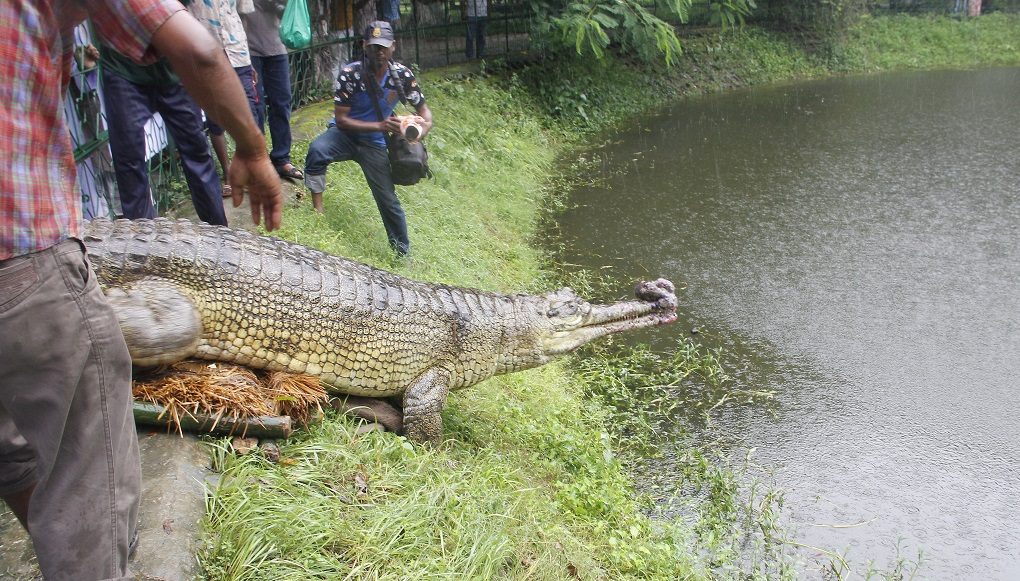 There was once a time when children playing beside the bushy Kaya trees at the bank of the Salta River would be interrupted by the presence of the mighty gharial crocodile in Khulna district, a coastal area of south western part of Bangladesh.
Indrani Mallick, a 72-year old woman, recalls a hazy memory from 65 years ago when a group of children were startled as the gharial jumped on the river bank and snapped a duck in its jaws as a woman ran after it with a stick.
"Our parents and other neighbours were very disturbed because of these gharial crocodiles," she said. "They were present in huge numbers — their attacks in nearby ponds to catch fish were almost daily occurrences. Our grandfather used to throw a koch (a locally made weapon with small iron rods) to kill them, but they would mostly flee after breaking the koch," she said. Mallick's childhood memories are largely from her time in the village called Jharbhanga, near Khulna University, which has now transformed due to the embankment of the river.