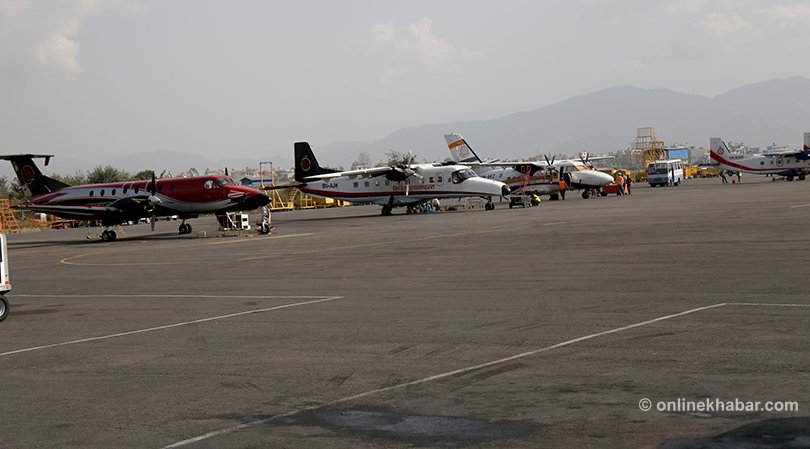 Kathmandu, March 6
Claiming the current fears of coronavirus spread in Nepal resulted in a significant fall in the number of foreign tourists visiting Nepal, domestic airline companies have also said they have lost the biggest passenger group. The companies say they will soon keep many aircraft grounded so as to control costs.
Airlines Operators Association of Nepal (AOAN) says the current flights do not have sufficient passengers, therefore it will ask all the airline companies to drop scheduled flights regularly. Likewise, the companies are also planning to send some staff on non-paid leaves, according to the association. The staff have been told that they might lose some benefits that they have been enjoying till date.
The number of domestic air passengers decreased by 40 per cent in the first two months of 2020, and it incurred a loss of around Rs 4 billion so far, according to the association.