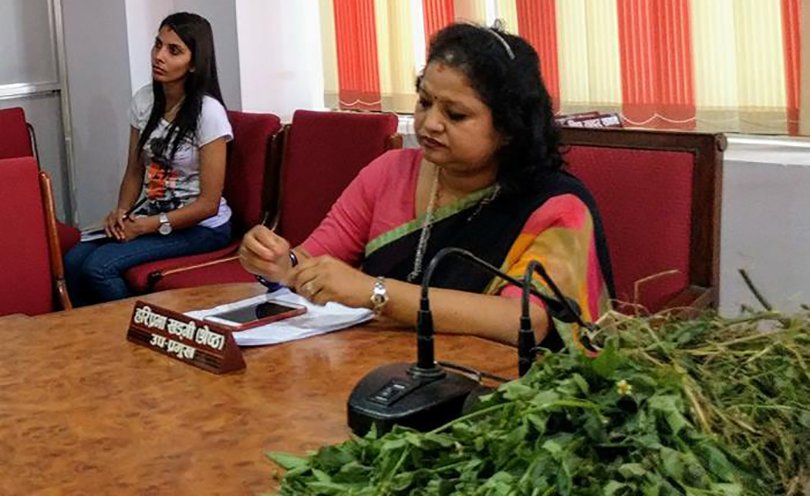 Kathmandu, June 19
Local residents of Kathmandu along with heritage activists have gifted the Kathmandu Metropolitan City grass that they plucked from Ranipokhari this morning. They did so highlighting that the local government has turned a blind eye to the reconstruction of the historic monument.
The grass was delivered to the Deputy Mayor Hari Prabha Khadgi's office along with a memorandum which has asked the KMC to rebuild the monument in Malla-era form which has been recommended by heritage experts.
Heritage activists claim that the KMC does not care about Rani Pokhari and have not shown any rush to complete the project; hence they had to gift grass to KMC.
The activists cleaned the Ranipokhari area along with Nepal Police and the locals, also today.
The KMC has hardly done anything since draining the water from the pond which has the locals concerned. It had planned to build a concrete wall which was strongly opposed by the locals after which the KMC decided to remove it. But the contractors have gone to court mentioning that they've faced a considerable loss due to the removal of the concrete wall.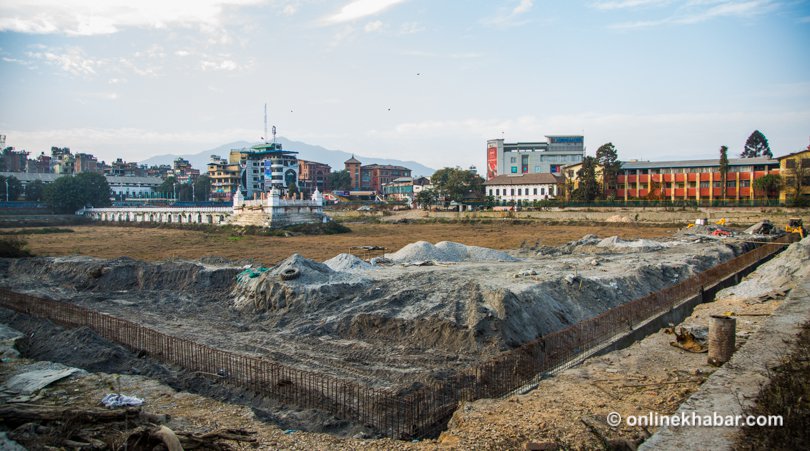 KMC is now planning to give the project to a different contractor. But after three years and a total cost of over Rs 25 million, the locals say unless they intervene nothing is going to happen. That is why heritage experts and locals have decided to visit the place every Saturday to clean the area.