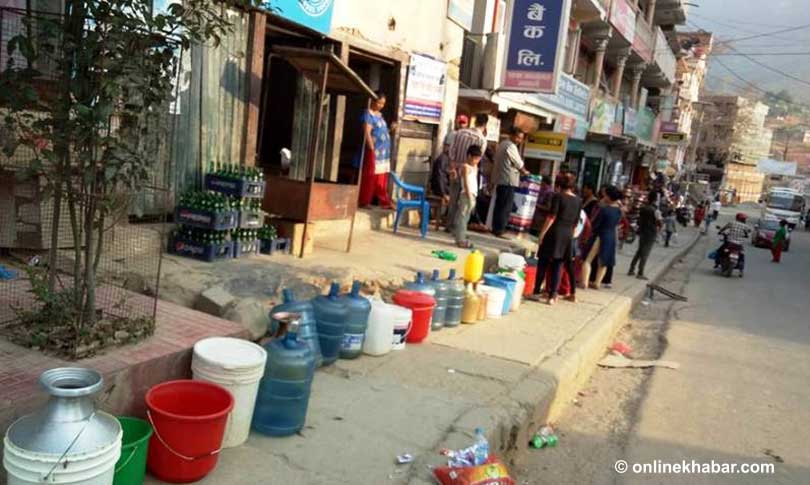 Kathmandu, September 16
In a bid to let every citizen have an easy access to drinking water facilities, the government of Nepal has launched a new prgoramme targeting families that do not have water resources within a 30 minute reach.
The Ministry of Water Supply says it has begun collecting details from all districts of the country about such families so that their problems can be effectively addressed.
Those whose primary water resources are farther than 30 minutes have been called to inform the Ministry via toll free number 166001142111 or email [email protected]
In the meantime, various departments and agencies under the Ministry have been ordered to collect details of such families in their jurisdictions and send the final data within next one week.
The Ministry's spokesperson Gajendra Kumar Thakur says the Ministry will develop a comprehensive plan to address the problem once the data are collective. He, however, refuses to divulge the details.
Stakeholders say the drinking water crisis is an ever expanding problem in Nepal though the country is known as the second richest country in water resources.
Unplanned urbanisation, drought, deforestation and various climate change impacts are considered major factors behind the crisis.
The problem is at its worst in the capital as the government's decades-old plan to supply water from Melamchi river of neighbouring Sindhupalchok district has not materialised.