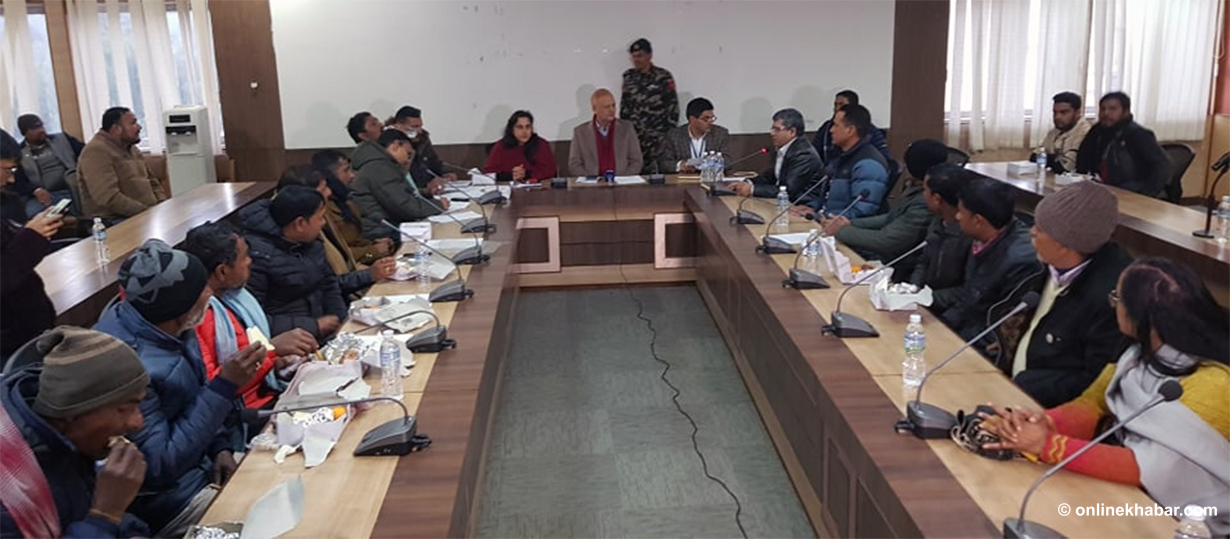 Kathmandu, January 3
Agitated sugarcane farmers from the Terai and the government have signed a five-point agreement to facilitate the payment of dues industrialists owe to the farmers.
Following the agreement, the farmers have called off their protests demanding pay for their produce.
According to the agreement, the government shall guarantee the payment of the minimum support price to the farmers. Similarly, the government has agreed to coordinate efforts to make industrialists clear all dues within January 21. The government has also agreed to look into an automatic mechanism to fix the minimum support price of sugarcane and provide government subsidies on time.
Sugarcane farmers from districts such as Sarlahi have been protesting in Kathmandu against government apathy towards their plight. According to the farmers, they have not received payment for their sugarcane crop for over three years.