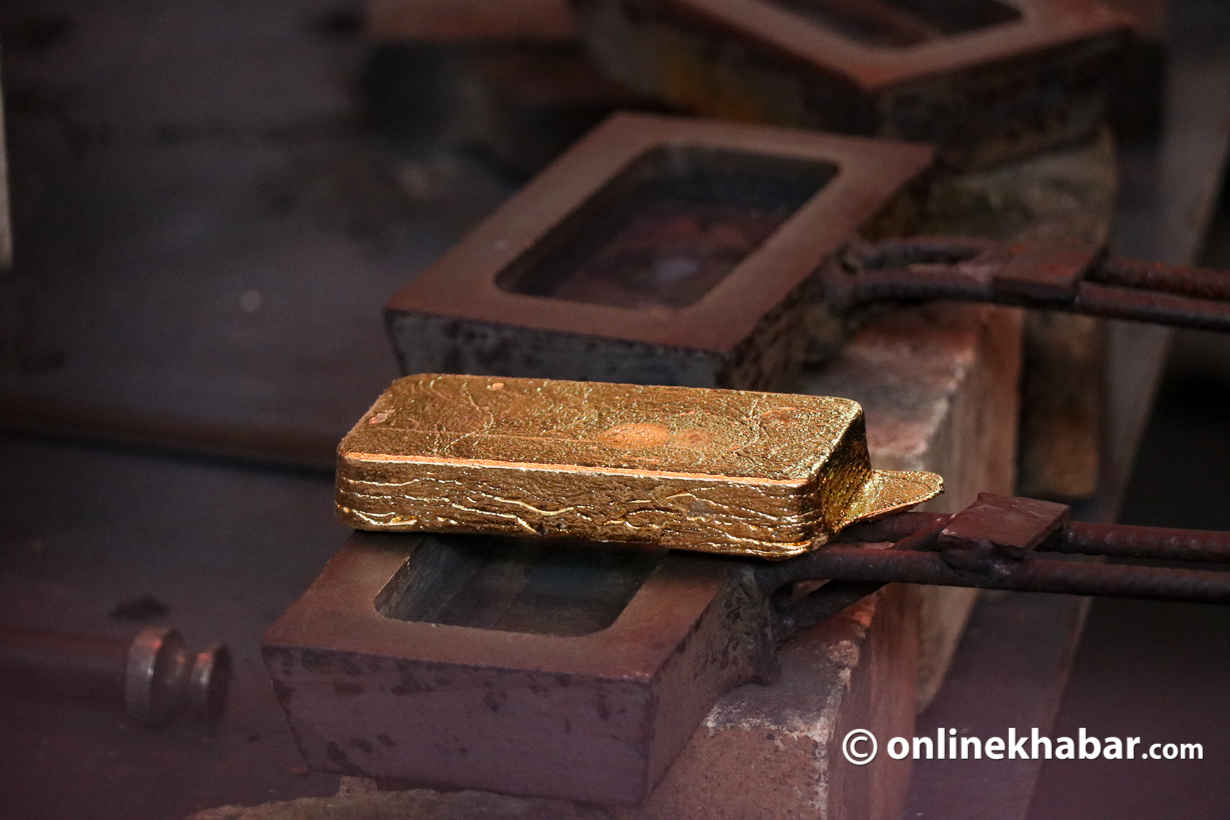 Kathmandu, September 5
The Central Investigation Bureau have arrested one more person for his role in the gold smuggling case.
CIB, on Monday, arrested Suman Kharel of Butwal, for helping a Chinese national.
CIB has arrested 25 people so far.
Currently, CIB has deployed investigation teams in both Hong Kong, where the gold was brought and India, where the smuggled gold was being taken.
According to CIB sources, Chinese nationals are believed to be the primary instigators of the smuggling case. Similarly, they suggest that the responsibility of the management of gold in Nepal was given to Belgian citizen Dawa Chiring.
The CIB, on Tuesday, quizzed former vice president Nanda Bahadur Pun's son Dipesh Pun as he had close contact with Chiring.
Police have also arrested Rahul Mahara, son of former speaker Krishna Bahadur Mahara.