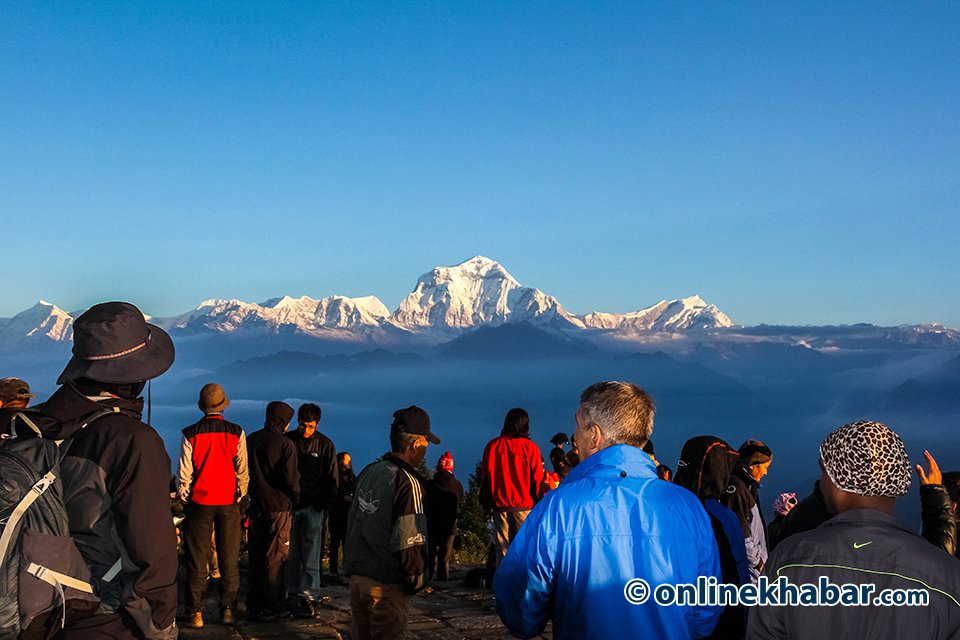 Kathmandu, September 11
As Nepal is preparing hard to make the ambitious Visit Nepal 2020 campaign a success, a recent report published by the World Economic Forum has claimed Nepal is poor in terms of its travel and tourism competitiveness.
The Travel and Tourism Competitiveness Index 2019 puts Nepal in the 102nd position among 140 countries included in the index. Nepal scored 3.3 points.
Though Nepal's position is one up from its previous ranking and the score also increased by 1.9 from the 2017 index, its score is less than the average ranking.
According to the report, the index is based on four subindexes (enabling environment, T&T policy and enabling conditions, infrastructures, natural and cultural resources), 14 pillars and 90 individual indicators, distributed among the different pillars.
Spain is in the top position of the index with a score of 5.4 whereas Yemen is at the bottom with a score of 2.4. France, Germany, Japan, the United States and the United Kingdom follow Spain on the top side.
Nepal's closest neighbours China and India are much ahead of Nepal in the ranking, respectively in the 13th and 34th positions. Among SAARC countries, Sri Lanka is also ahead of Nepal in the 77th position. Bangladesh and Pakistan, however, are below Nepal in the 120th and 121st positions respectively. Bhutan, Afghanistan and the Maldives are not included in the study.
Despite the poor overall rating, the report identifies Nepal as the country which made the highest improvement in the sector of ICT readiness in the Asia Pacific region.