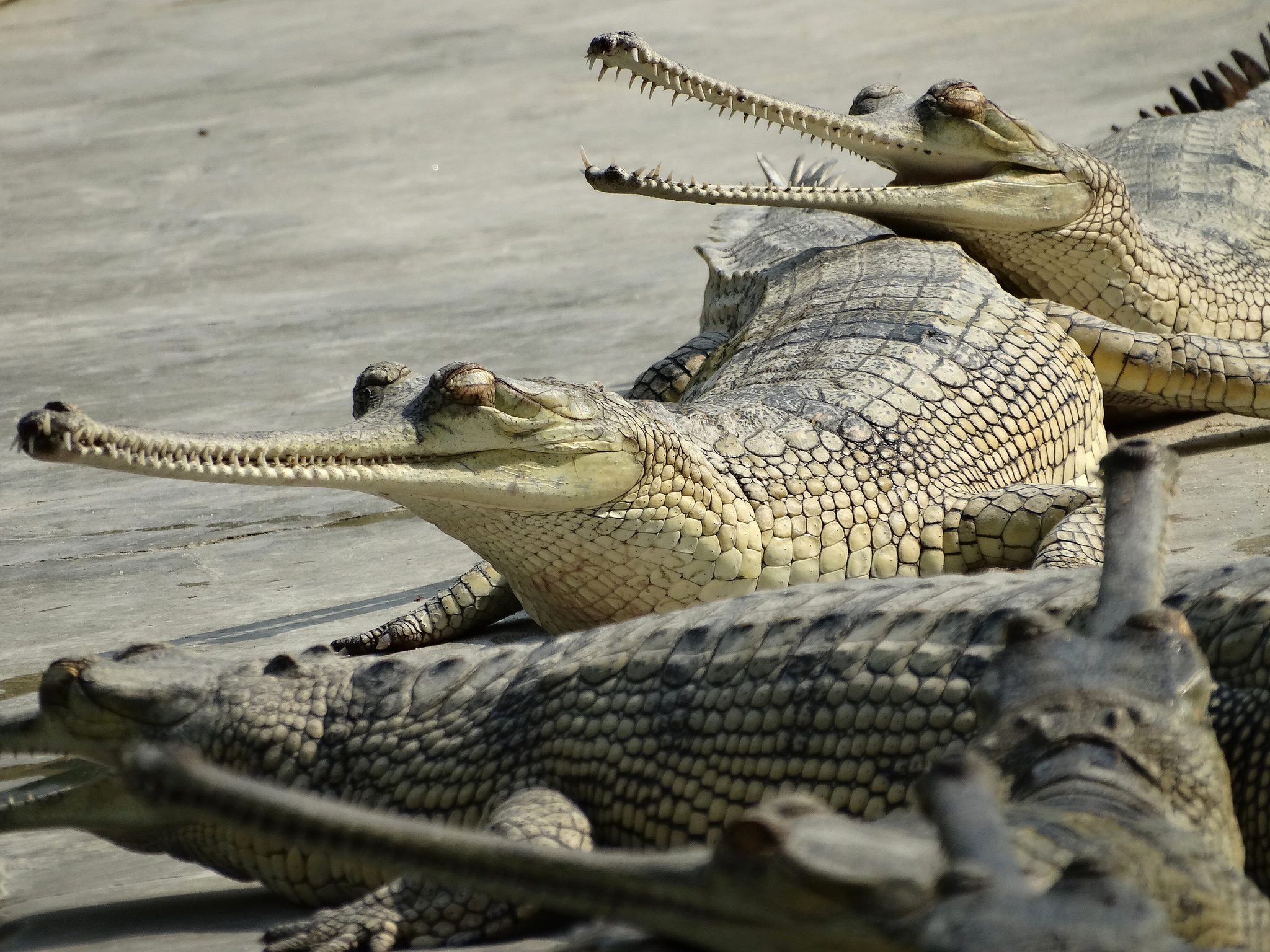 Ratnanagar, February 18
Officials of the Gharial Breeding Centre under Chitwan National Park have claimed increasing extraction of sand and peddles from local rivers has made their mission of gharial conservation more challenging.
CNP Chief Conservation Officer, Ved Prasad Dhakal, says the gharial crocodiles would disappear soon if activities making adverse impact on the water creatures and water pollution are not stopped.
He further recommends that mining river-based aggregates should be completely stopped as crocodiles use sand to lay egg as well as to hatch babies.
A total 10 employees have been deputed for gharial crocodile conservation.
Conservationists have expressed concerns over the failure to increase number of gharial crocodiles despite spending a large amount in the mission.
The park has set up the Crocodile Breeding Centre in Kasara 40 years ago. Although the Park has been protecting the gharial crocodiles, the number of those crocodiles released in the wild is not found to have increased.
The CNP has been annually releasing more than 150 gharial crocodiles in Rapti, Narayani and Babai rivers. The Park has so far released over 1,300 crocodiles in these rivers.
A total 200 gharial crocodiles are found in these rivers at present.
Assistant Conservation Officer at the Chitwan National Park, Ved Bahadur Khadka, informs the crocodile breeding centre has been collecting crocodile eggs at vulnerable spots from the Rapti and Narayani rivers and hatching babies from these.
"It requires approximately one million rupees to bring up a gharial baby for five years. Although we have been releasing the crocodiles in the rivers every year their number has not gone up. The main reason is river pollution," he says.
RSS