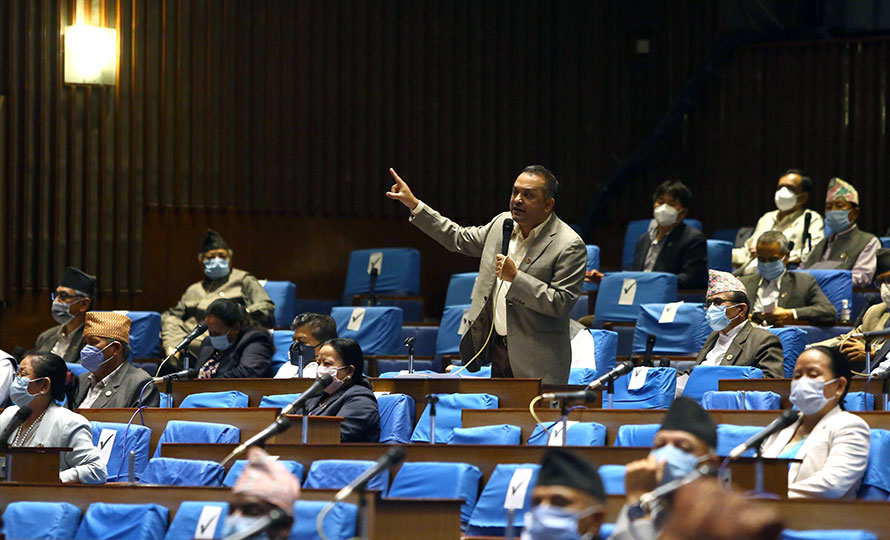 Kathmandu, June 9
Nepali Congress lawmaker Gagan Thapa has asked five questions to the government regarding the government's Covid-19 response.
Requesting a special time in the House of Representatives meeting on Tuesday, the opposition lawmaker spoke on behalf of the party and said the government should answer the following questions.
Who will take the responsibility of deaths that the country witnessed during the lockdown because of hunger and lack of essential medical services? Likewise, who will take the responsibility of the deaths reported from quarantine camps?
 How much money did the government spend in the Covid-19 response? For what purpose?
The quarantine camps are not well-managed and they have become a place to transmit infection. Are they quarantine camps or concentration camps set up to kill people?
Why did the government decide to narrow down the range of PCR tests?
Why is the government conducting RDT tests?
Thapa demanded that either the prime minister or the chief of the high-level Covid-19 control committee (DPM Ishwar Pokharel) respond to his questions in the House.