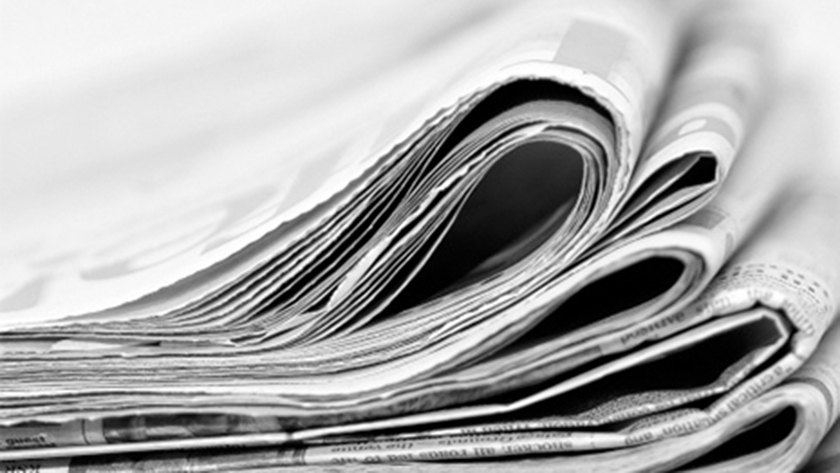 Major English and Nepali broadsheet dailies published from Kathmandu on Thursday have covered different issues in their front page. Kantipur and The Kathmandu Post have prioritised preparations in Parliament to endorse the Health Profession Education Bill bypassing demands of Dr Govinda KC. Likewise, Nagarik and Republica have raised ineffective budget spending in the name of school sector reforms.
Many newspapers had covered Prime Minister Sher Bahadur Deuba's visit to Melamchi and an instruction to complete the long awaited water supply project on time. Contemporary political issues have also been prioritised.
Important
Civil code amendment criminalises Chhaupadi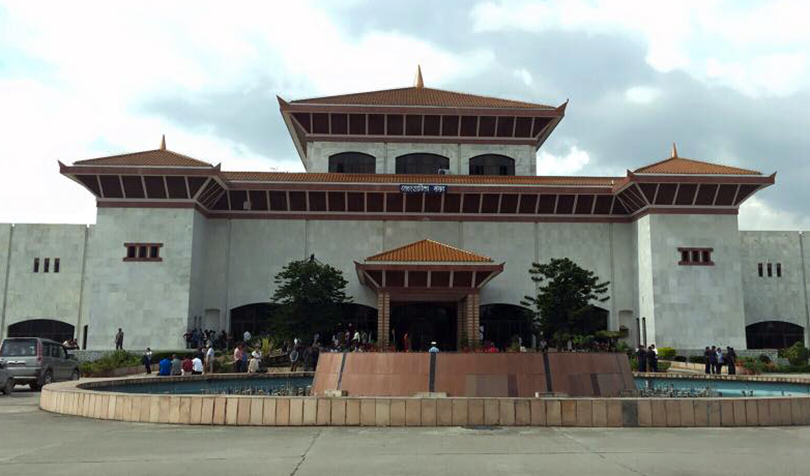 In a landmark reform in Nepal's civil law, Parliament on Wednesday endorsed two bills which would replace some sections of the century-old Civil Code (Muluki Ain), reports Republica anchor story.
The House yesterday passed the Criminal Code and the Criminal Procedure Code. One of the major provisions of the amendments is that Chhaupadi, a tradition practised in far-western and mid-western Nepal barring menstruating women from entering home and forcing them to stay at sheds, has been made a crime and those forcing a woman to practise Chhaupadi will be sentenced a three-month jail term and Rs 3,000 penalty.
Meanwhile, the amendments introduced life sentences for six heinous crimes; namely: murder after rape, murder, aeroplane hijacking, murder after abduction or hostage and genocide, according to Gorkhapatra.
Dr KC's health deteriorates as House unlikely to meet his demands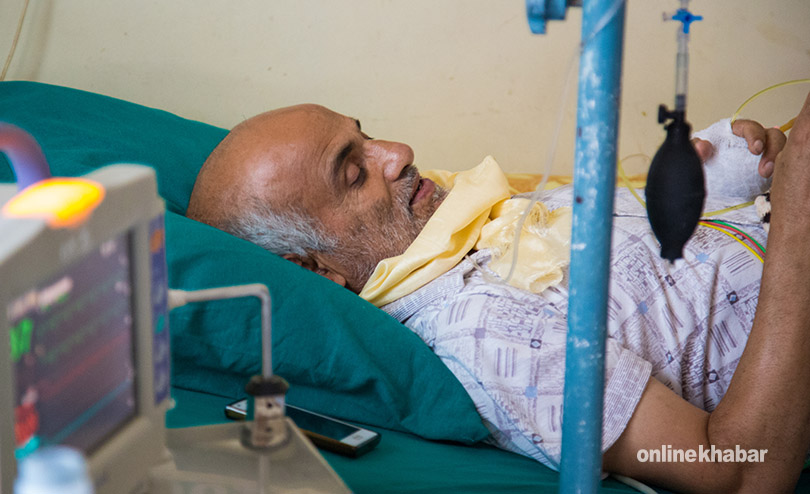 Almost all newspapers have carried stories about Dr Govinda KC's fast-unto-death in their front page. According to Nagarik, the senior orthopaedic surgeon, who has been fasting for last 17 days putting forth various demands on Nepal's medical education sector, has worsened further.
Meanwhile, The Kathmandu Post lead story says a parliamentary taskforce has decided to grant affiliation to medical colleges "that meet criteria" before enforcing a 10-year ban on establishing new medical colleges in Kathmandu Valley comes into force. As Dr KC has been demanding the band, the decision contradicts his demands and if the House accepts it, it will further anger the crusader, the report has analysed.
Naya Patrika and Republica have reported that government doctors launched a strike yesterday in Dr KC's support and they have warned to push health services across the nation to a halt. Meanwhile, Naya Patrika has quoted Deputy Prime Minister and Minister for Education Gopal Man Shrestha as saying that the government was seeking a middle path to solve the stalemate. However, the talks with Dr KC's representatives have not taken place in past four days.
BIMSTEC foreign ministers gathering in Kathmandu
Kathmandu is hosting the 15th foreign ministers' meeting of the Bay of Bengal Initiatives for Multi-sectoral Technical and Economic Cooperation from Thursday and many newspapers have covered it in the front page.
Rajdhani has published a box news in the front page which says Prime Minister Sher Bahadur Deuba will inaugurate the two-day meeting to be chaired by Nepal's Deputy Prime Minister and Minister for Foreign Affairs Krishna Bahadur Mahara.
Sushma Swaraj of India, Ravi Karunanayake from of Sri Lanka, Abdul Hassan Mohmood Ali of Bangladesh and Damcho Dorji of Bhutan are scheduled to land in Kathmandu today, says Republica. Likewise, U Kyaaw Tin from Myanmar and Virasakdi Futrakul from Thailand will also arrive today.
Ignored
Supreme Court tells government to formulate law against acid attacks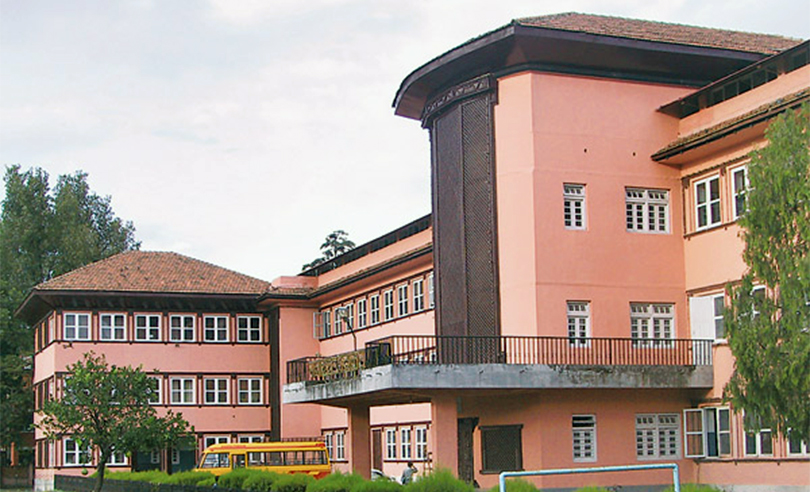 The Supreme Court on Wednesday issued an order in the name of government to formulate a law that will deal with measures to prevent acid attacks and punishment for such crimes, reports Annpurna Post.
The Court has also told the government to introduce programmes about assisting victims of such crimes and to make them receive compensation from the perpetrators and launch awareness programmes over the issue.
In August last year, advocate Shashi Basnet and others associated with Justice and Rights Institute Nepal have filed a case at the court. A division bench of justices Om Prakash Mishra and Tej Bahadur KC had issued the mandamus order in the response yesterday, reports The Himalayan Times anchor story.
Petrol pump operators launch strike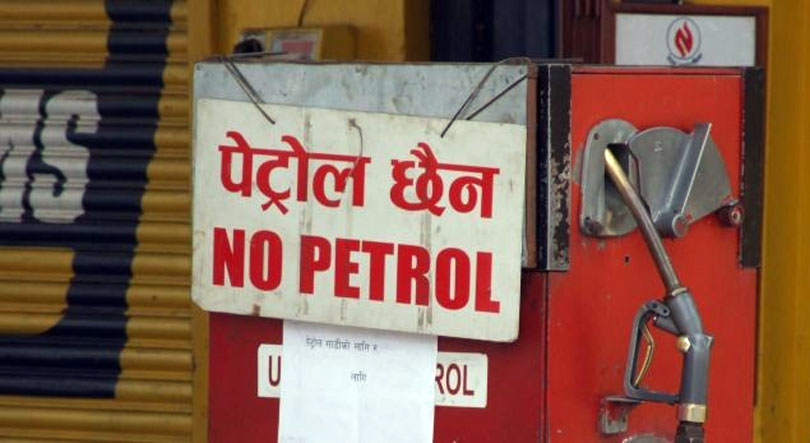 Operators of petrol stations across the country have launched a strike putting forth various demands and they will not collect petrol from Nepal Oil Corporation today, reports the lead story in The Himalayan Times.
Further, they have warned to halt the sale of petroleum products from Sunday, the report says, adding the protest was launched after the NOC was reluctant to increase loss compensation to dealers during the fuel transportation. It quotes President of Nepal Petroleum Dealers' Association, Lilendra Pradhan, who claims that a government inspection had found that the dealers were facing a huge loss while transporting fuel from NOC depots to petrol pumps. He says the dealers had no choice but to announce the protests.
Naya Patrika, however, comments that the strike aims to fulfill commercial interests of the traders, but troubles members of the public.
Interesting
Doklam standoff an opportunity for Nepal to settle its boundary issues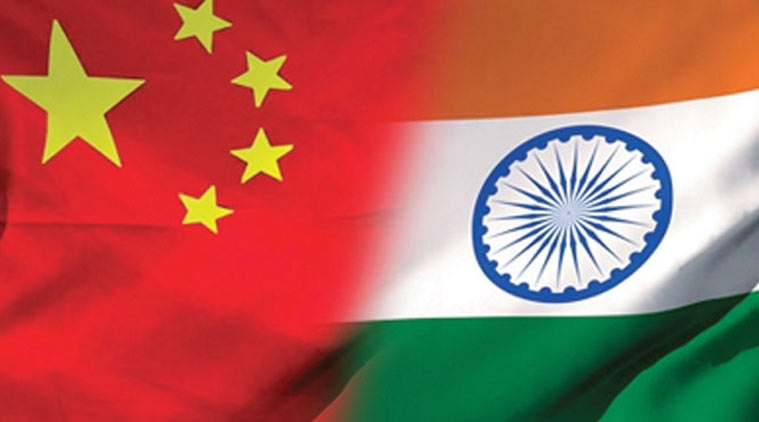 Strike while the iron is hot!
As its two giant neighbours—India and China—are engaged in a military standoff over nearly two months on Doklam plateau, Nepal should cash in on the differences and raise its concerns about border disputes with India, a couple of Nepali foreign affairs experts have suggested, according to The Kathmandu Post anchor story.
"It is high time we started working on confidence building with both our eighbours as we take up such sensitive issues," the report quotes expert and former minister Ramesh Nath Pandey. Likewise, another former foreign affairs minister and Maoist leader Narayan Kaji Shrestha suggests Nepal talk with India and China to settle various historic border disputes including those related to Kalapani and Susta.
According to the experts quoted in the report, Nepal now has a perfect opportunity to raise its issues as Kathmandu will be hosting two high-profile guests from both India and China in next few days. Indian External Affairs Minister Sushma Swaraj is arriving in Kathmandu today for a BIMSTEC meeting whereas Chinese Vice-Premier Wang Yang will pay a formal visit to Nepal from August 14.