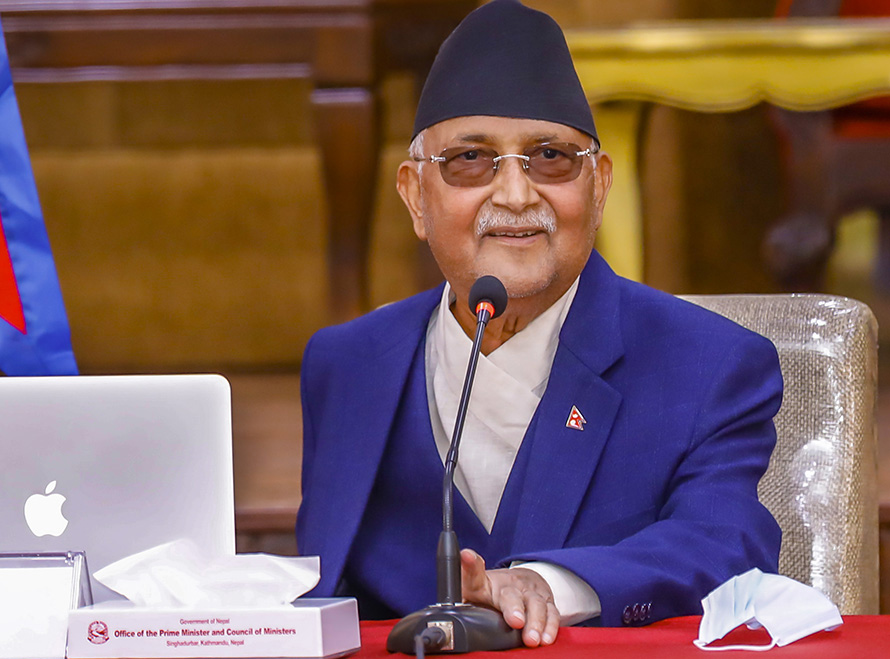 Prime Minister KP Sharma Oli, doubtlessly, is facing a tough time in managing his party now as most of the other senior leaders of the Nepal Communist Party are putting pressure on him to quit as the party chairman and the prime minister. In a secretariat meeting on Wednesday, he said he was not ready to leave either now, assuring the 'third-rank' chairmanship to Madhav Kumar Nepal and premiership after the end of the Covid-19 crisis to Bamdev Gautam.
But the leaders are not satisfied with his proposals. Hence, he has just fewer options to choose from when the secretariat will meet next, on Saturday.
Here are the four options that Oli has in front of him:
1.
Acknowledge shortcomings and promise teamwork
Perhaps the best option for Oli will be acknowledging the shortcomings that he made in the recent past and promising his comrades that he will consult them while taking major decisions of the party, as well as the government. If he can take the disgruntled leaders into confidence, it can make the jumbo NCP more unified again.
In addition, Oli also has to express his sincere commitments to investigating recent controversies that his ministers and lawmakers were recently involved in: such as the medical purchase deal with Omni Group and the 'abduction' of lawmaker Surendra Yadav.
2.
Incorporate dissident  leaders into government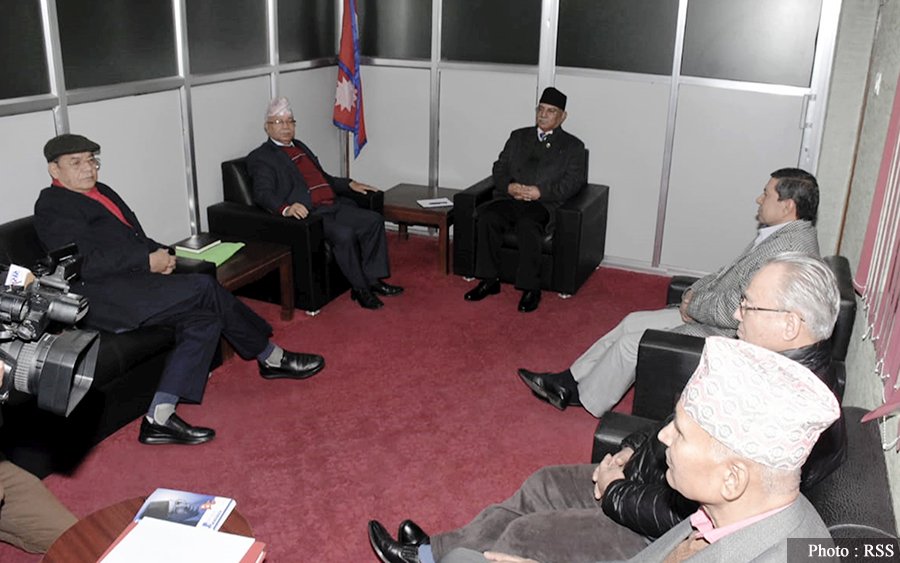 Apparently, Pushpa Kamal Dahal and Madhav Kumar Nepal are not happy with Oli, also because the prime minister has not inducted them in the state positions at federal and provincial leaders. Recently, it was reported that Oli has been ready to reshuffle his cabinet and make some of the chief ministers to resign to incorporate the leaders close to Nepal. If he expresses his readiness to keep his words, it can solve the immediate crisis in the party.
3.
Ensure 'One person: One position'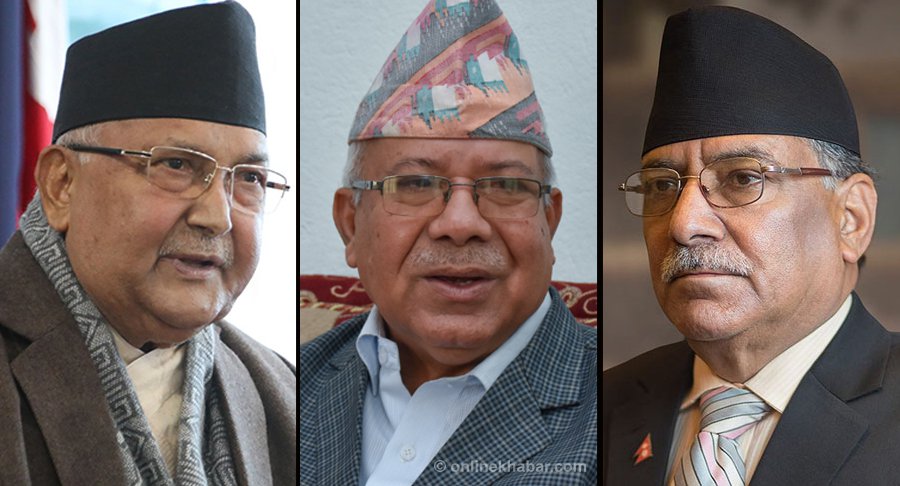 'One person: One position' has been a major demand of the camp led by Madhav Kumar Nepal in the party. If Oli is ready to leave the chairmanship, committing himself to improving the performance of the government, Nepal may agree. Dahal also does not oppose it as he has already been given the role of executive chair.
4.
Assurance of resignation
This is the least favourable option for Oli because he will be blamed for inviting instability in the country. It will make the entire party as well as all the senior leaders unpopular.