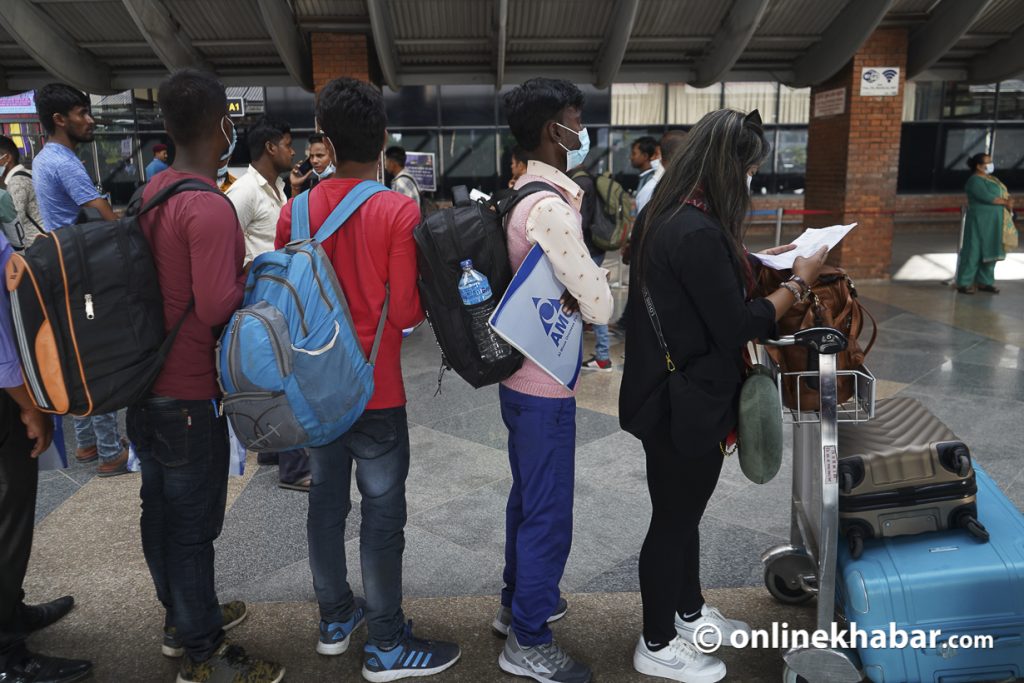 Kathmandu, September 21
There has been a huge decrease in the number of Nepalis leaving the country for foreign employment.
In the second month of the fiscal year 2023/24, there has been a decrease of 33,000 Nepalis going abroad compared to the corresponding period in the previous fiscal year.
According to the data of the Department of Foreign Employment, 106,459 Nepalis have obtained work permits in the first two months current fiscal year. The department said this is the combined number of people who have obtained new and renewed their labour permits.
During the first two months of fiscal year 2022/23, a total of 139,442 young individuals left Nepal for foreign employment. The department said there has been a decline of 32,982 in 2023/24 compared to 2022/23.